If you have generated some Ether or have some Bitcoins, Euros or Dollars you can transfer them to an exchange to start trading! This process can vary from exchange to exchange with different exchanges having different rules on what you need to do. With Poloniex for example you can no longer register and trade if you are from New York. This is due to the compliance issues with regulations that Poloniex think are too expensive to comply with!
So you have generated some Ether through mining or have some Bitcoins or other currency you want to trade for Ether. We're going to use Kraken for this example – Kraken is one of our top ranked exchanges and has a very solid reputation and were the first exchange to start trading Ether.
The first thing you need to do it open an account. This is your standard email address and password.
The second step you need to do is to go through their hoops of compliance which usually involve telling them your address. Kraken has different tiers of registration depending on how much information you give them. Tiers one and two give you the ability to trade and withdraw a fair amount of Crypto Currency in quite a short time – just putting in your address and mobile number. If you want to trade larger volumes you need to register passport details and utility bills to prove your address.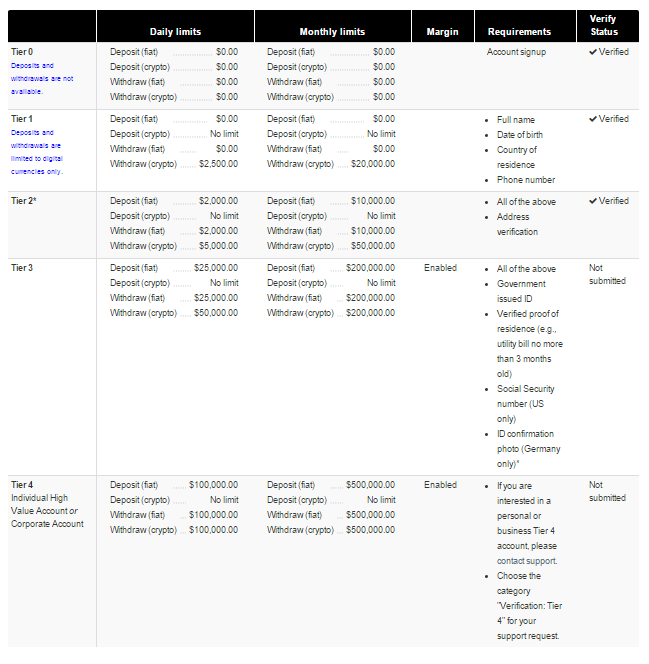 Once you have levelled up your tiers to the required level for what you want to do, you can deposit Ether, Bitcoin or fiat currency. Kraken gives very easy to follow instructions on how to deposit with them which involves generating an address for your funds to be sent from.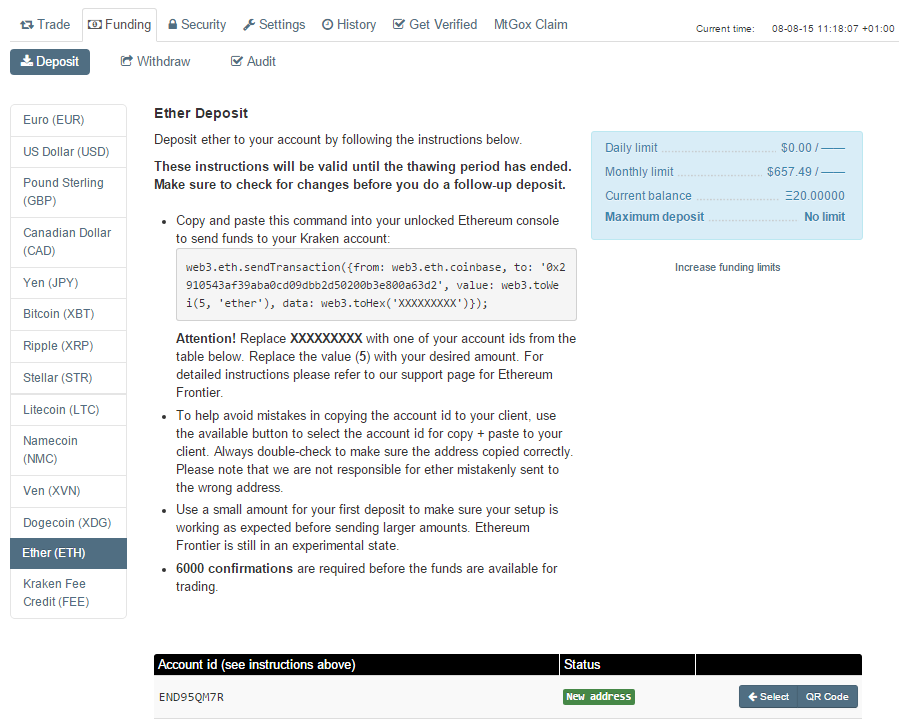 In the case of Ethereum and having used our guide on how to create an ethereum transaction – you have to modify the transaction slightly as shown here. Once you have done this the Ethereum should show up in your account after a bit of time. Just be patient.
Once your transaction has been confirmed by the network and sufficient time has passed you are now able to trade. To work out the best price you can use our combined trading platform to see what the rest of the market is doing – for example you might see that Poloniex trades are at a discount to Kraken or Vice Versa. You can then check out the orderbook on Kraken and see where people are willing to sell Ethereum at and buy it at – the bid is where they want to buy and the ask is where people want to sell it. You can place an order to sell Ethereum at whatever price you wish – if you enter it above the highest bid and below the lowest ask then your order is most likely to be the first order executed.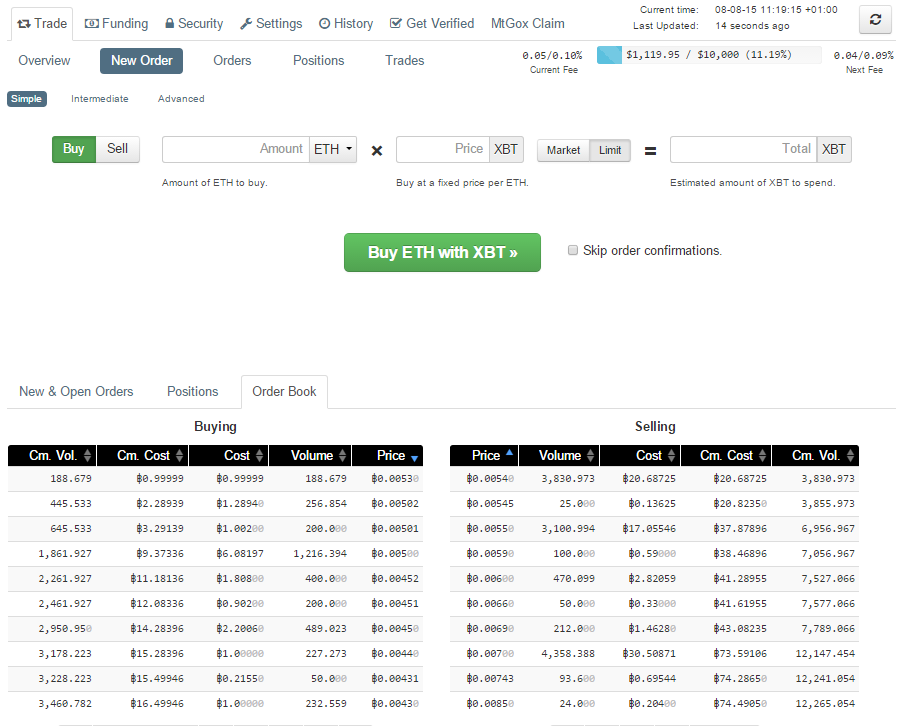 There are other exchanges that offer Ethereum too. Check out our Ethereum coin page to see which ones do, and be sure to review your favorite exchange!
This website is only provided for your general information and is not intended to be relied upon by you in making any investment decisions. You should always combine multiple sources of information and analysis before making an investment and seek independent expert financial advice.
Where we list or describe different products and services, we try to give you the information you need to help you compare them and choose the right product or service for you. We may also have tips and more information to help you compare providers.
Some providers pay us for advertisements or promotions on our website or in emails we may send you. Any commercial agreement we have in place with a provider does not affect how we describe them or their products and services. Sponsored companies are clearly labelled.