It is no exaggeration to say that the international bitFlyer cryptoasset exchange is one of the top ten in all of crypto, coming in at number nine on the most recent CryptoCompare Exchange Benchmark (out of more than 150) with an "A" rating.
Although bitFlyer does not offer some of the more exotic and flashy features that have been popping up recently on some exchanges—like copy trading or synthetic traditional derivatives traded against crypto—bitFlyer is a rock-solid exchange in terms of the things that matter: security, efficiency of data transfer, robust legal regime, and a liquid market for the assets offered.
Plus, it does have some features.
Onboarding
As a company, bitFlyer's origins are in Japan. But exchange services are offered in most of the world—albeit with certain restrictions for each portal. There is a U.S. portal, an EU one, and one for Japan, which covers the majority of locations where crypto is predominantly traded. By way of example, here we will cover just the U.S. onboarding process and portal.
Signup is fast, simple, and easy as you would expect from an exchange of this caliber. You quickly arrive through the password process, to the identification checks.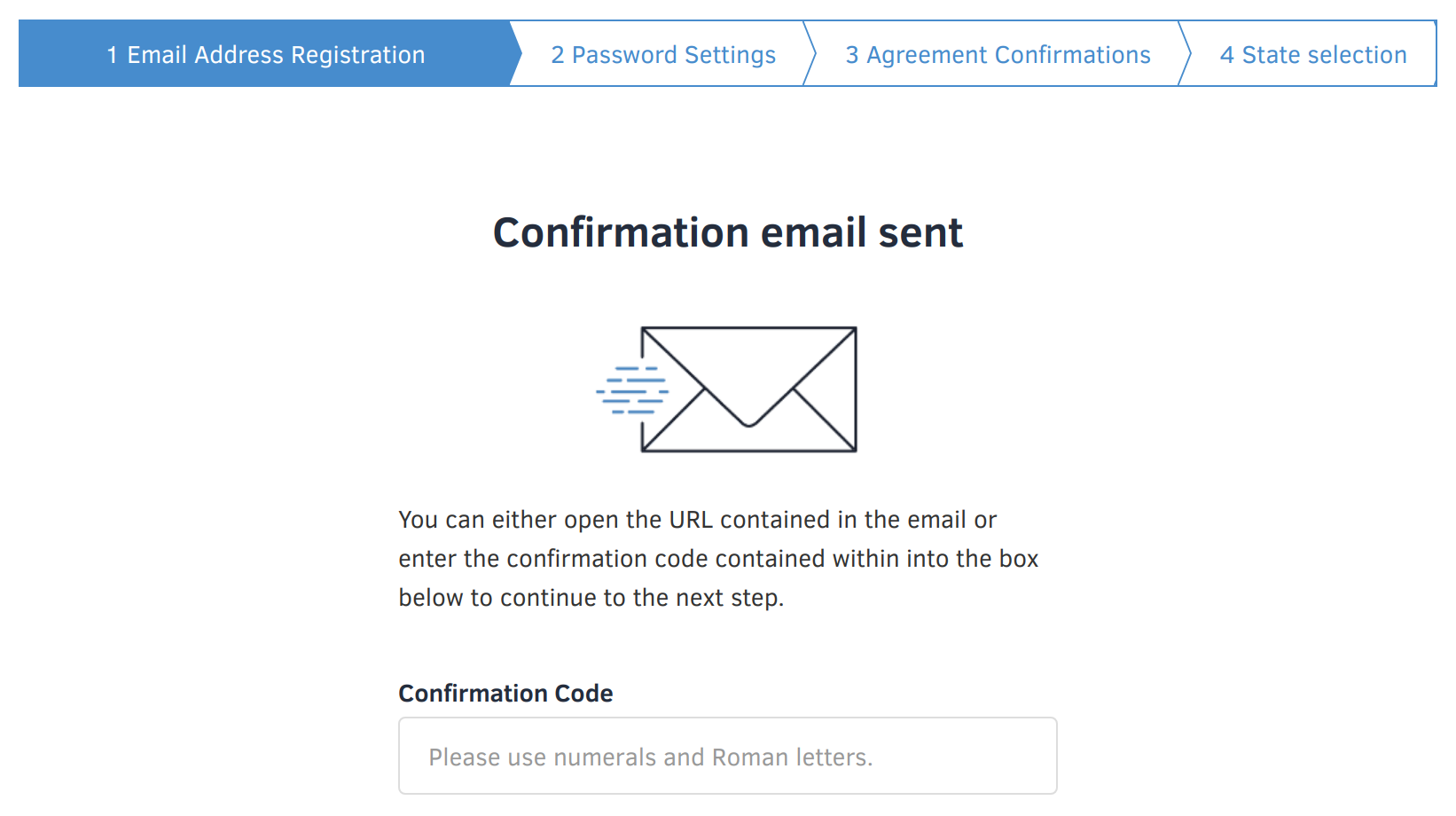 To be sure, bitFlyer is not a pseudo-legal exchange registered on an island, and as such it will take a bit longer to start moving funds around. A full KYC/AML regime is present here, which means email, address, mobile phone number and documented proof of identity are all required.
This also means it is a fluid and easy—and fully legal/taxed—exchange of fiat-to-crypto, which is exactly what many traders want, especially the growing institutional cohort of crypto traders.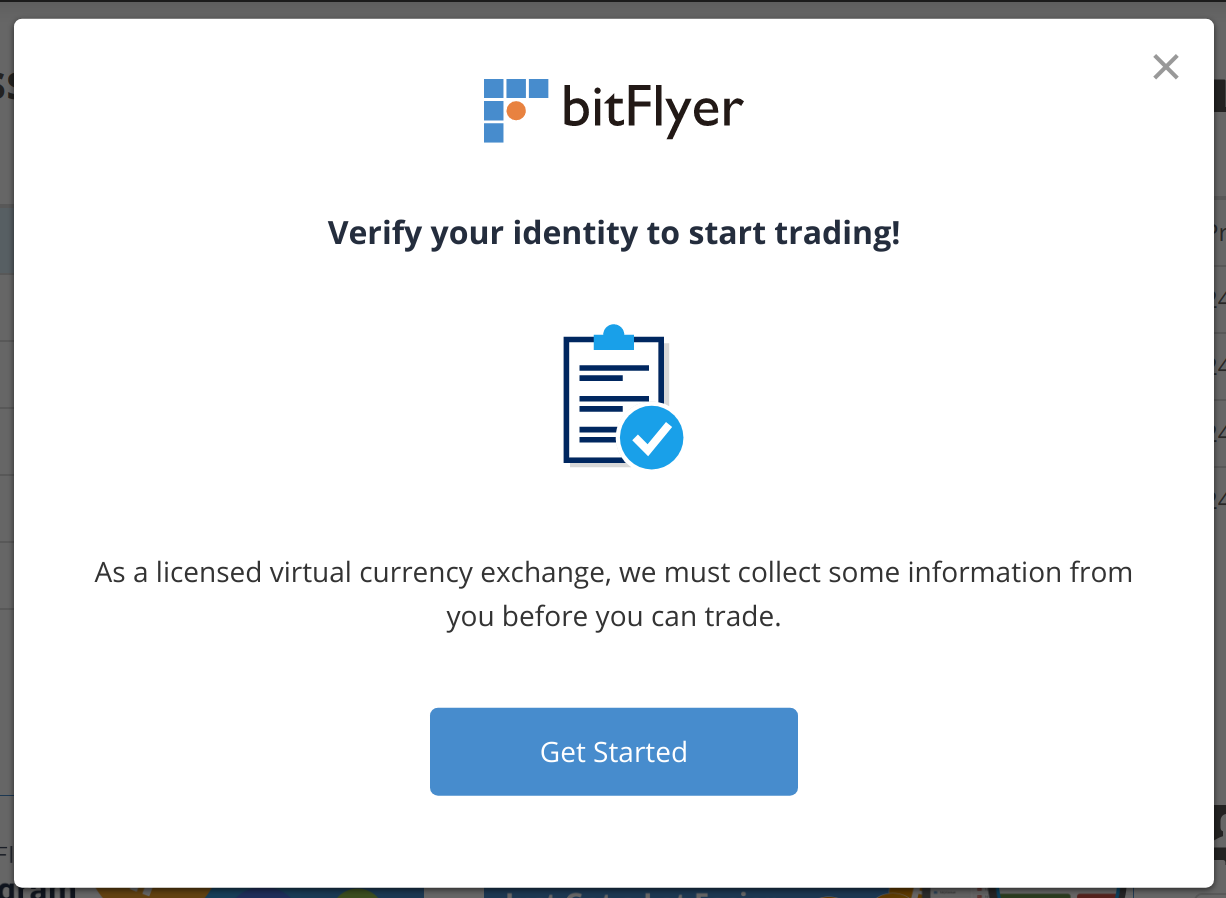 Basic Interface
The basic bitFlyer interface appears to be aimed at retail investors, although a much more complex one is present (see below). Let us first start with the main navigation area.
A very clean design leads to just five obvious, clearly identified destinations: Home, Bitcoin trading, Altcoin trading, Lightning trading (the pro-level trading interface mentioned above), and a trading Report.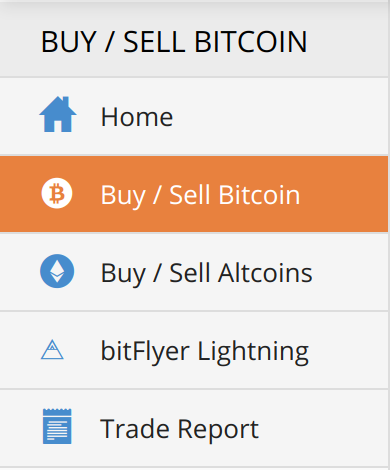 The home button sends you to a list of your assets and how much they are worth—individually and cumulatively—according to the current market value. On the U.S. portal, there is a small smattering of classic altcoins available to trade here: Bitcoin, Ethereum, Ethereum Classic, Litecoin, and Bitcoin Cash.
Onto the Trade Report tab, we find what you would expect with this sort of above-the-board exchange: a full history both of fiat-crypto trades, and a funding history for deposits and withdrawals.

To this point, there are many methods of funding available. It is possible to deposit and withdraw all cryptos traded on the platform, listed above; and further, to accomplish bank and wire transfers both onto and off of the site.

ACH (Automatic Clearing House) or instant deposits are also possible on bitFlyer-US, which are known to be much faster and cheaper than wire transfers, checks, or credit/debit card transactions.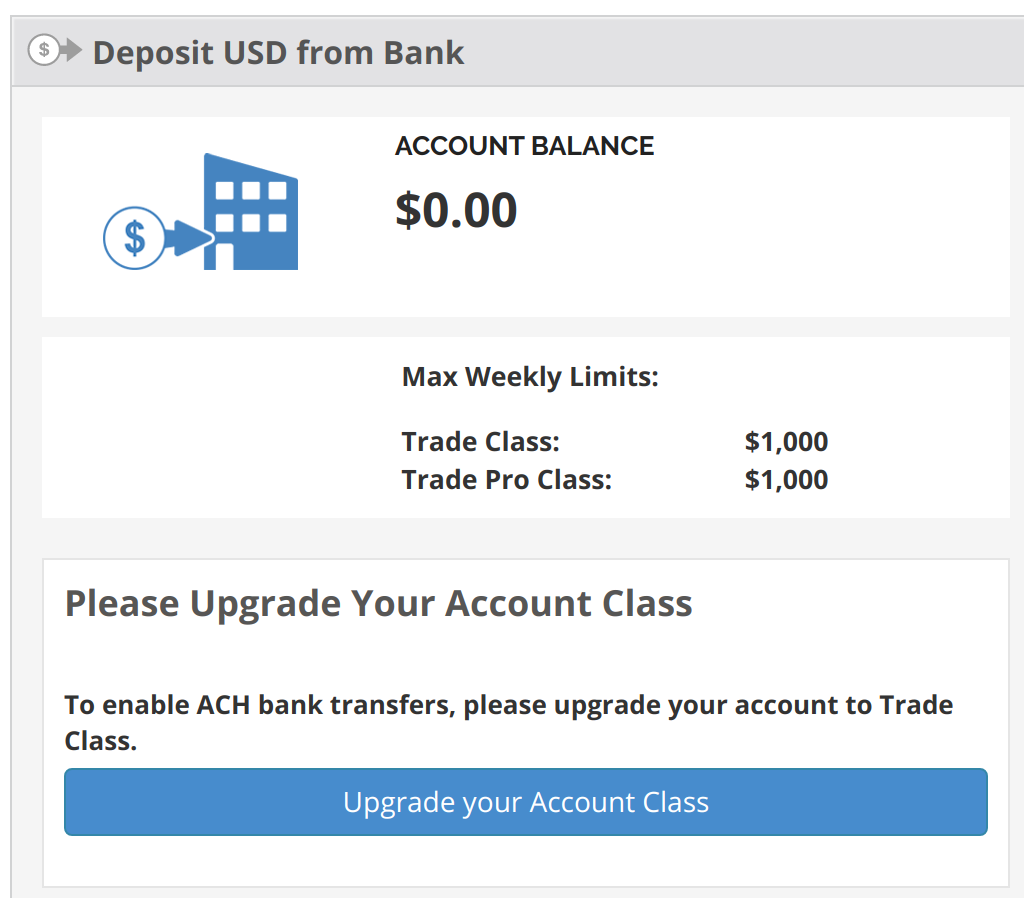 On to the main event of this section, basic Bitcoin trading. I must reiterate here that this is definitely an interface meant for casual, retail, or beginner investors.
There are three main portions to the Buy/Sell Bitcoin page: a recent trade history of public trades; a rudimentary price chart expandable all the way back to when bitFlyer-US first started trading (summer 2019); and the trading box.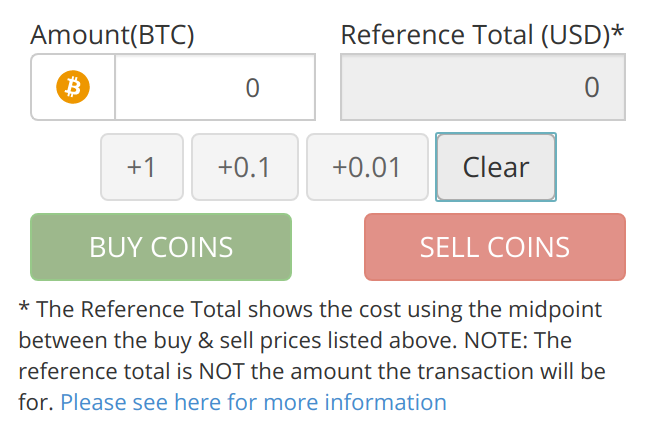 Being amateur-focused, this particular market has a widespread (price between the lowest sell price and highest buy price); and although large, it is comparable to the entry-level markets on other popular crypto exchanges like Gemini or Cash App.
Users can set the amount of bitcoin they want to buy or sell, and it will be bought at market price if there is a sufficient counter-offer available. From the perspective of an experienced trader or even investor, this is an extremely inefficient way to buy or sell bitcoin and only ideal for those just flirting with crypto for the first time. For any more serious trading, there is another option.
Lightning
Enter bitFlyer lightning, the real trading platform of bitFlyer, and the polar opposite of the basic trading interface described above. Lightning is professional-grade, and will easily fulfill the needs of a pro trader trading any position size of bitcoin.
A sticking point here, on Lightning only the Bitcoin/USD trading pair is available at present, but fees on the platform are some of the most competitive in the U.S. market, starting at 0.12% and dropping to 0.02%.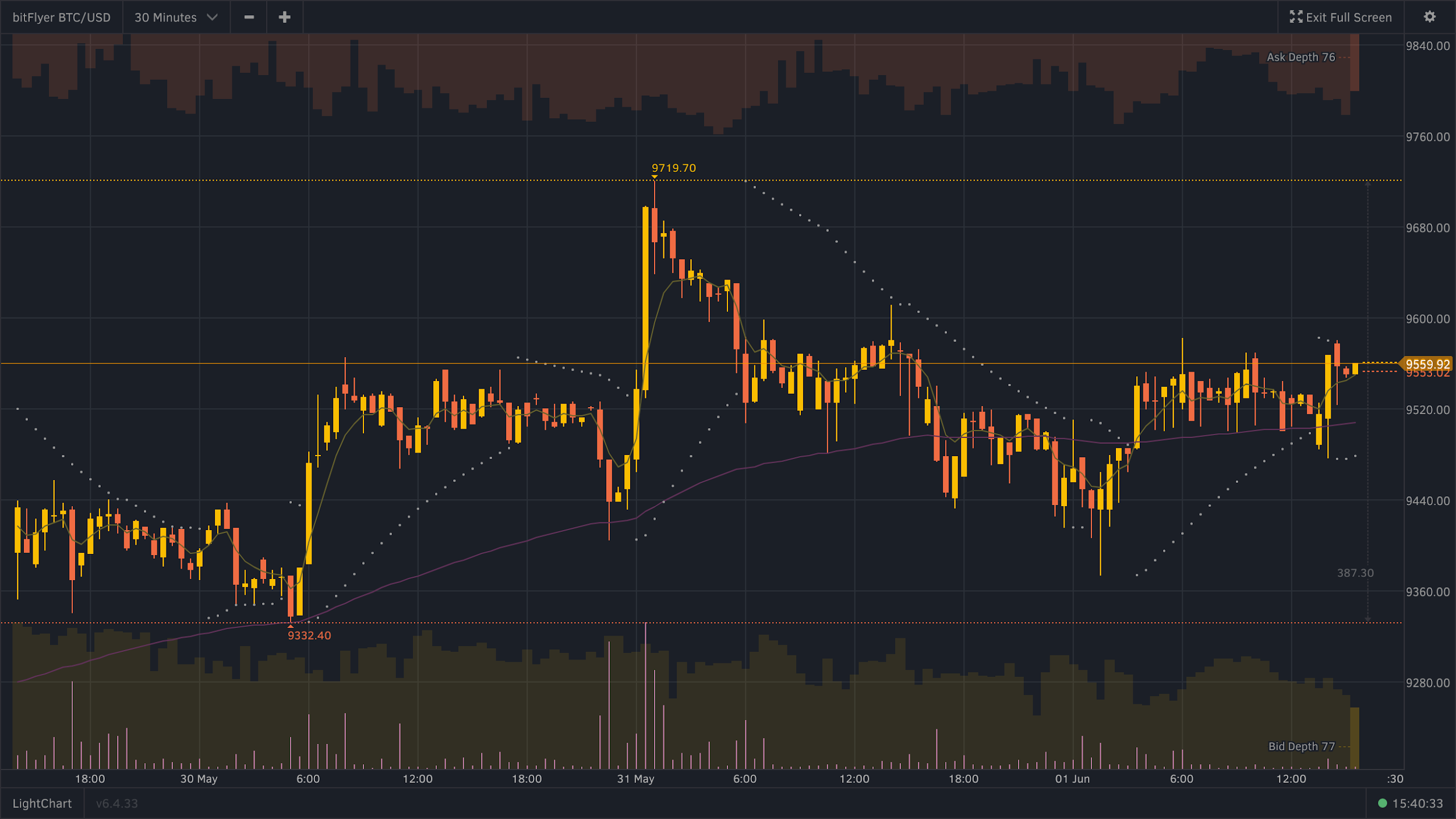 Everything is here, starting with the custom chart. Resembling a TradingView chart, this proprietary chart is very fast, and has a vast offering of typical indicators: SMA, EMA, Bollinger Bands, Ichimoku, and more. Timeframes go up to the weekly, and drill down to the minute chart.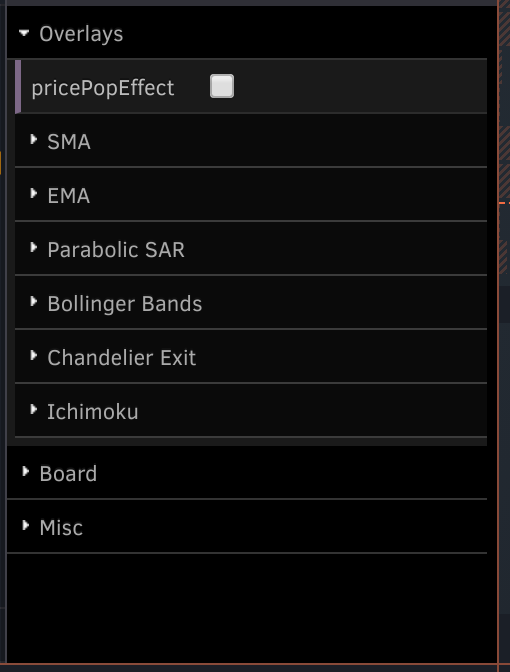 Unlike some other trading interfaces, bitFlyer's are not customizable by panels. While this may be interpreted as a deficiency for some, the layout is slick and polished enough that most traders should be completely satisfied with it out-of-the-box.
The other upside to this static display is that it seems to run better than most in-browser trading interfaces, not taxing even a low power laptop sitting open in the background.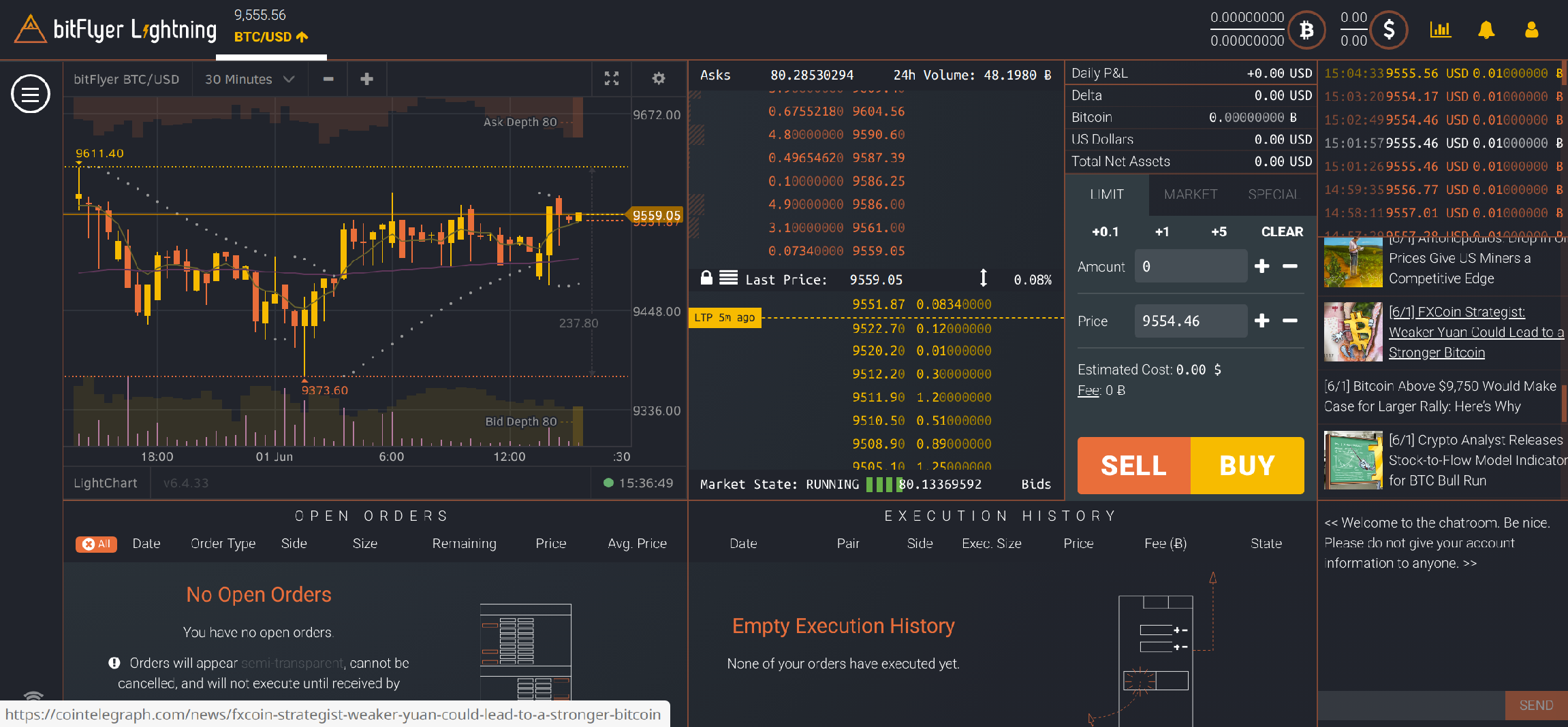 All of the standard modules are here: bid-ask spread (both numerically and, on the chart, visually), open orders, order history, user's assets, the exchange's recent trades, a chatbox, and even—pretty cool—a CoinTelegraph news feed. This is an impressive amount of density to pack onto one screen, and it never feels cramped—especially if you expand the chart to full screen and give it its own tab.
Then there is the order section. Again, everything is here, up to and including pro-level orders: Limit, Market, Stop, Stop-Limit, Trailing, with normal orders, Immediate or Close, and Fill-or-Kill options.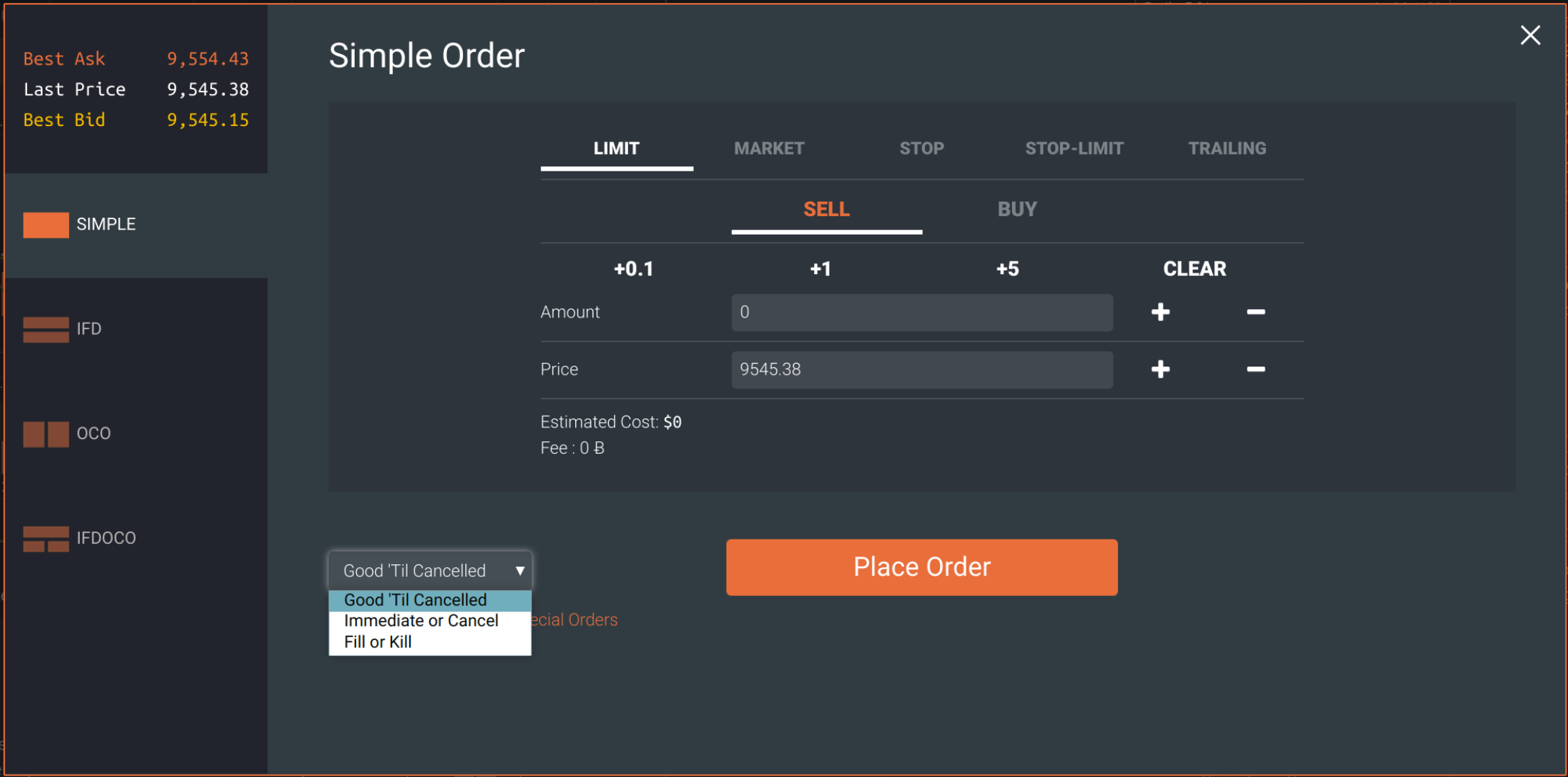 And these are just the normal order types: a few more classes of order type are available and explained here. These are IFD, OCO, and IFD+OCO. IFD orders are linked orders: if one order fills, its companion order, set up by the user, will be placed. OCO is one-or-the-other orders: if one order fills, its companion order is canceled, and vice versa. IFD+OCO orders are, as the name suggests, a combination of the two: if a full IFD set is fulfilled, an OCO order set will be executed as specified by the user.
A final feature available through the Lightning window alerts, which produces an audio cue with the option to send an alert to email as well.
Mobile Option
Rounding off any good crypto exchange is mobile functionality. In this department, bitFlyer do not disappoint with both Android and iOS apps available in their respective official repositories.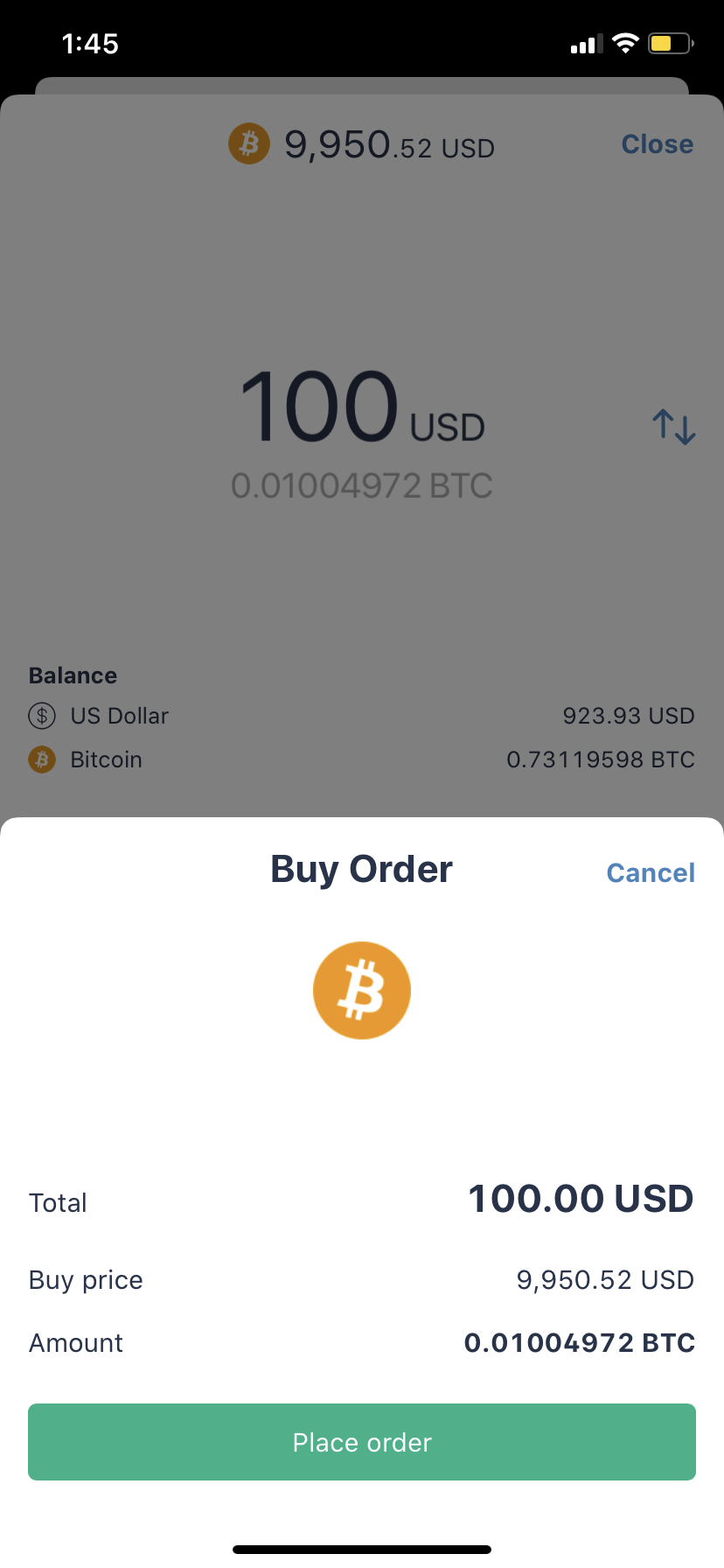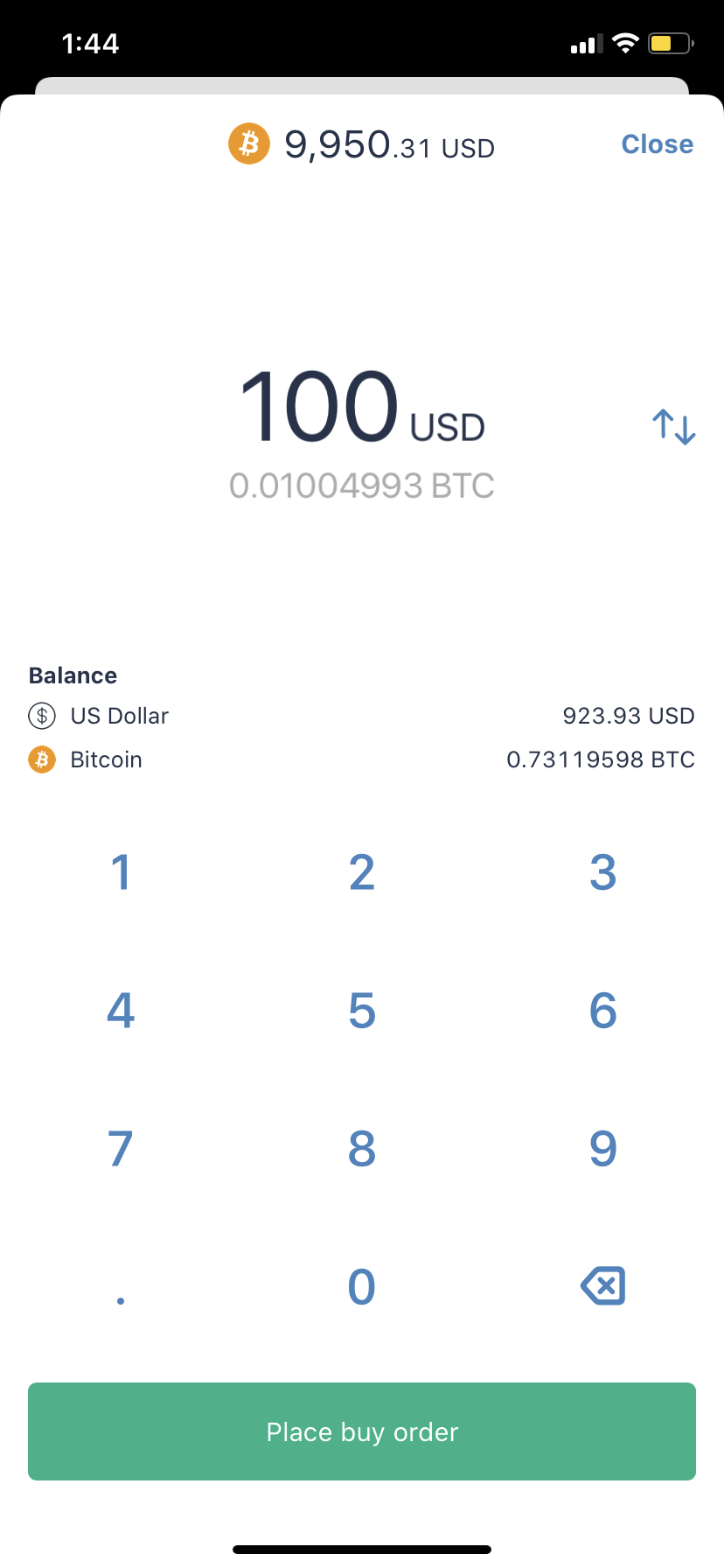 This mobile version of the platform manages to pack in pretty much everything available on the website—except for the chatbox. Instant buying and selling, and even the Lightning mobile web platform are available from the app.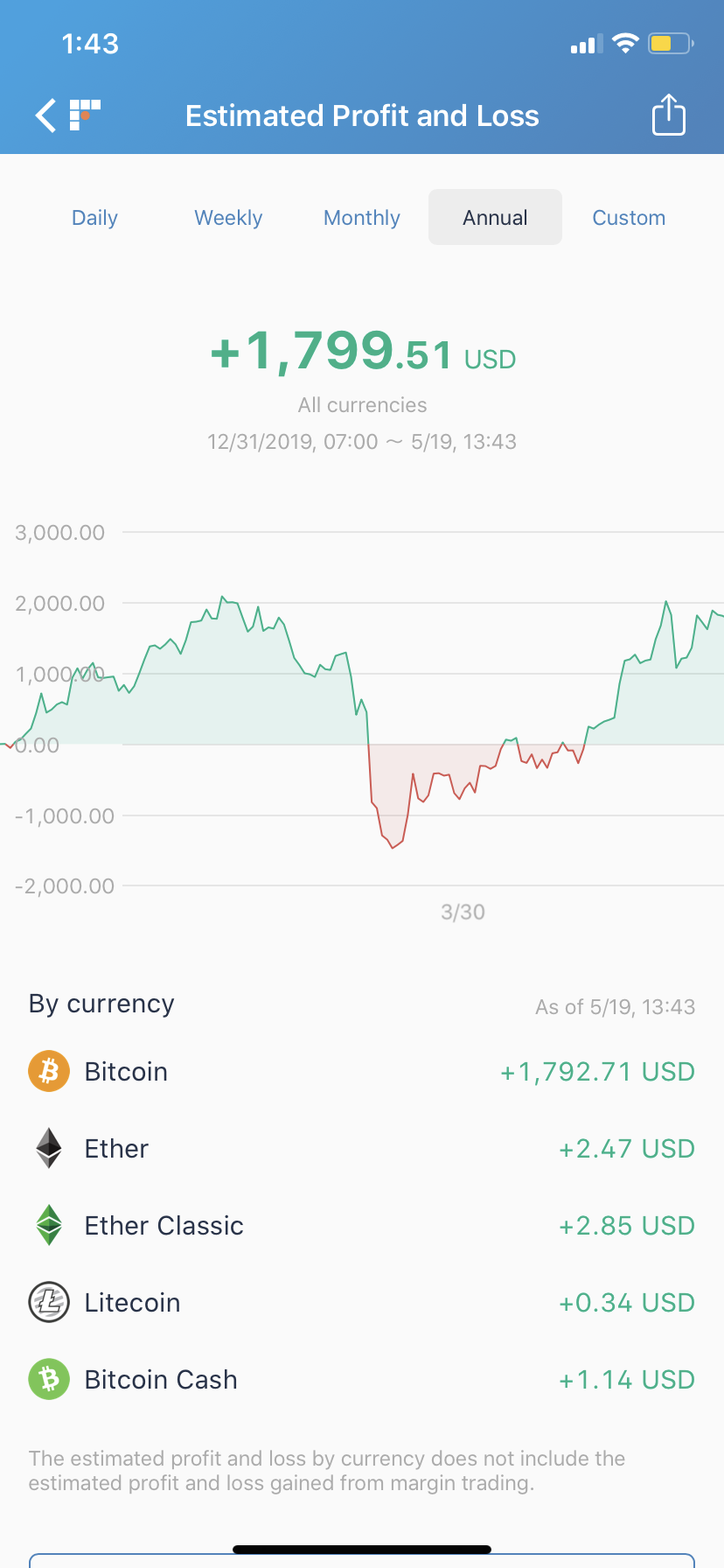 The exchange's mobile app even includes a news tab allowing users to keep up with what's going on in the cryptocurrency space while on the go.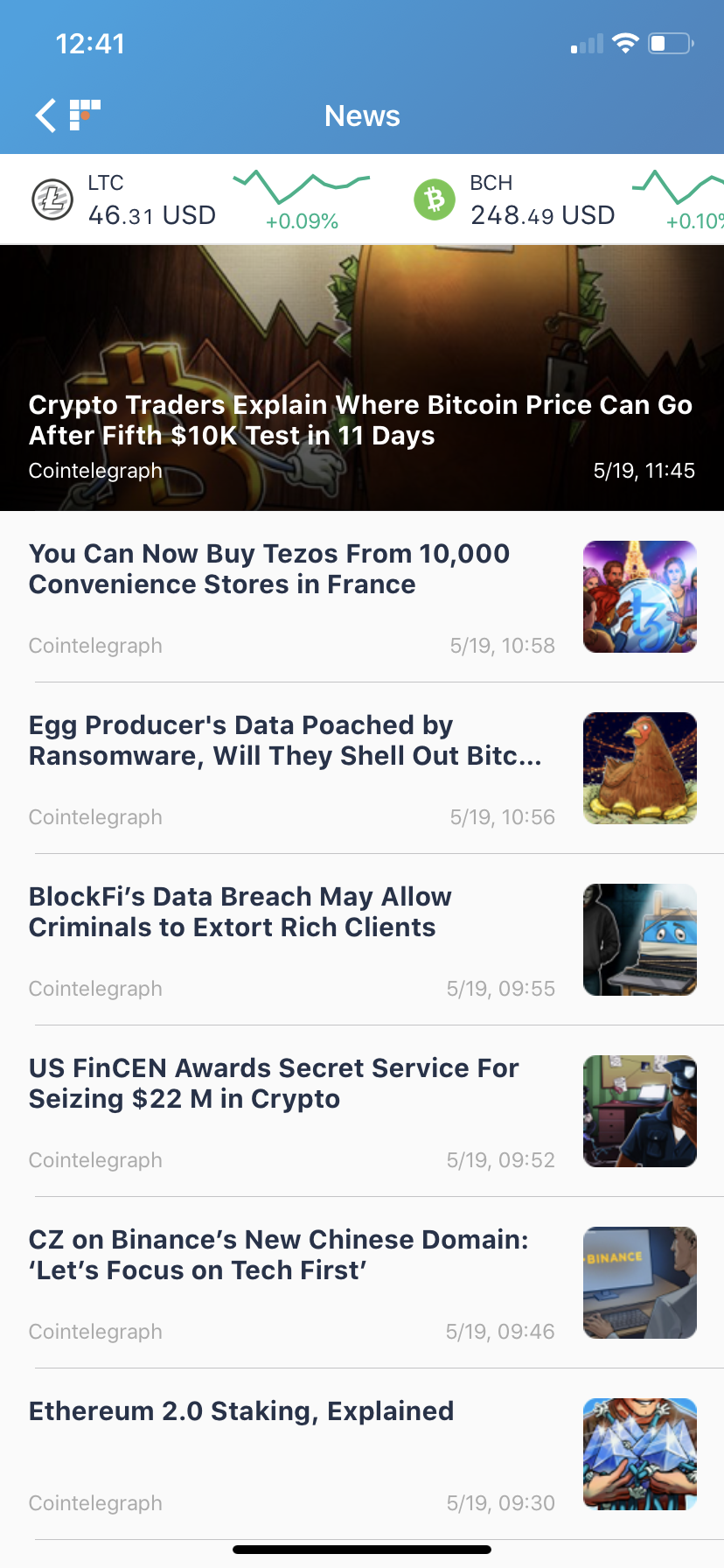 Fundamentally Good
As we said at the outset, bitFlyer does not have some of the features available on some other flashier, more experimental exchanges. Instead, what we have here is a cryptoasset exchange with rock-solid fundamentals, and which is available throughout most of the trading world (US-EU-Japan). And while there is some altcoin capability here, the focus is squarely on fiat-crypto, the smooth operation of which—from a regulatory and onboarding standpoint, as well as the handling of money—is no easy task.
Building on this solid foundation, the Lightning trading platform will meet the needs of almost any level of trader. It is a very well thought out interface with all the bells and whistles a trader needs to turn a profit. All in all, bitFlyer is a safe, high-quality place to trade.
This website is only provided for your general information and is not intended to be relied upon by you in making any investment decisions. You should always combine multiple sources of information and analysis before making an investment and seek independent expert financial advice.
Where we list or describe different products and services, we try to give you the information you need to help you compare them and choose the right product or service for you. We may also have tips and more information to help you compare providers.
Some providers pay us for advertisements or promotions on our website or in emails we may send you. Any commercial agreement we have in place with a provider does not affect how we describe them or their products and services. Sponsored companies are clearly labelled.