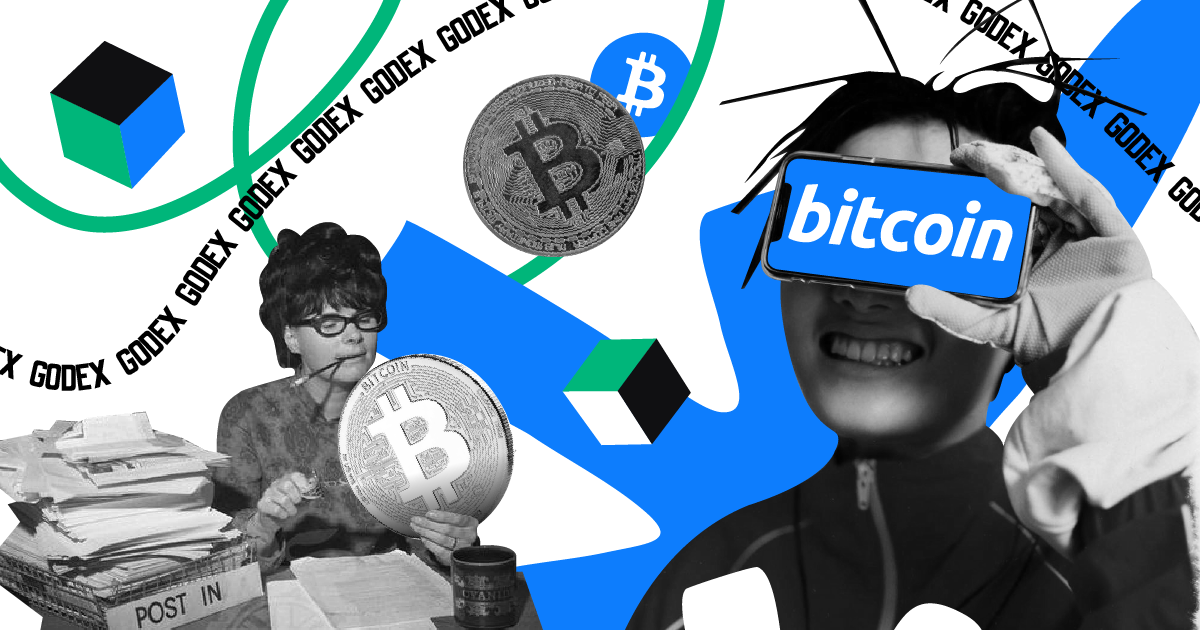 The recent revival of the crypto market overrides the negative forecasts describing the death of crypto. The COVID-19 pandemic and the related economic downturn increased the attention investors are paying to cryptocurrencies. Many market players consider cryptocurrencies as an alternative investment asset, similar to gold or commodities.
For those who operate on the crypto market and change one type of coin to another or to fiat currency, Godex.io offers the exchange service.
Brief History and Ideology of Godex.io
The owners of Godex.io call themselves "industrialists," a term that carries their significant weight and experience in the crypto industry. Their in-depth knowledge of the market and their communication with major players helped shape the main principles of the service and make it useful and attractive for the clients. The owners say they just created a service they want to use themselves: simple, fast, and reliable. In fact, they became a "buyer persona", the personalization of an ideal service customer.
The development of Godex.io started from the gathering of business requirements. Numerous surveys show that there are three main criteria that crypto traders check for when choosing their exchange service: rates, transaction speed, and service reliability. Every client of a crypto exchange wants to get their money quickly and safely without overpaying. So, the service owners invested in the facility to make it meet the best client's expectations. 
Taking into consideration the nature of the crypto market, Godex.io rejected the idea of collecting and keeping their clients' personal information. The service respects information subject to financial secrecy. Moreover, this policy decreases the risks related to hacker attacks and information leaks: no sensitive information can be obtained from the website. 
What Is Godex.io Now?
Now Godex.io is one of the fastest exchange services on the market – order execution times vary from 5 to 30 minutes. The time depends on the confirmation speed in a decentralized network: it takes longer for amounts of more than 1 BTC. The service's reliability is based on modern security protocols and physical protection for the servers.
Finally, Godex.io tracks, accumulates, and analyzes the exchange rates of Bitfinex, HitBTC, Binance, and many other partners to form the best possible price for its clients. 
For sophisticated crypto players, Godex.io offers more than 200 coins to exchange and with no exchange limits. These options are for crypto traders who make money on the rate difference and use the extensive number of altcoins available.
Usually, exchange services limit their business with the most accessible coins - Bitcoin, Ethereum, Ripple. Godex.io moves forward and works with many altcoins, you can check the full list on its website. No limits mean a client can exchange any amount per transaction, and the daily number of transactions is also not limited. 
How Does It Work?
The exchange process is as simple as pie: the client chooses a trading pair, then deposits his cryptocurrency, for a short time, and gets the second cryptocurrency. Godex.io requires no registration, but the client should have a crypto wallet beforehand. There are many online services for crypto wallets, so it is not a problem. No registration is required: as it is said above, the service values anonymity and does not collect personal data.  
Without wasting money on advertising, Godex.io developed a partner program. The service owners believe this is a win-win scheme: a partner can earn extra money, and the service reaches the right target audience in the shortest possible way. There is nothing new in such cooperation outside the crypto world, so why not use the same scheme for a crypto exchange service. The owners of popular crypto accounts – platforms, blogs, websites, etc. – can sign a partnership agreement and get additional profit. 
Currently, Godex.io provides its service to thousands of clients every day, completing more than 10,000 transactions daily. So, if you want to change one coin to another, try Godex.io and enjoy the fast transactions and the pleasant rates. 
About Godex.io 
Godex.io - cryptocurrency exchange service that offers access to more than 200 coins. With no obligatory registration, optimal rates, fast business processes, and no exchange limits, Godex.io won the reputation of the reliable exchange services among crypto-traders and other players on the market. 
Godex Website - https://godex.io/
Godex Affiliate Program - https://godex.io/affiliate-program
Twitter - https://twitter.com/Godex_io
Medium - https://medium.com/@account_94523
This website is only provided for your general information and is not intended to be relied upon by you in making any investment decisions. You should always combine multiple sources of information and analysis before making an investment and seek independent expert financial advice.
Where we list or describe different products and services, we try to give you the information you need to help you compare them and choose the right product or service for you. We may also have tips and more information to help you compare providers.
Some providers pay us for advertisements or promotions on our website or in emails we may send you. Any commercial agreement we have in place with a provider does not affect how we describe them or their products and services. Sponsored companies are clearly labelled.