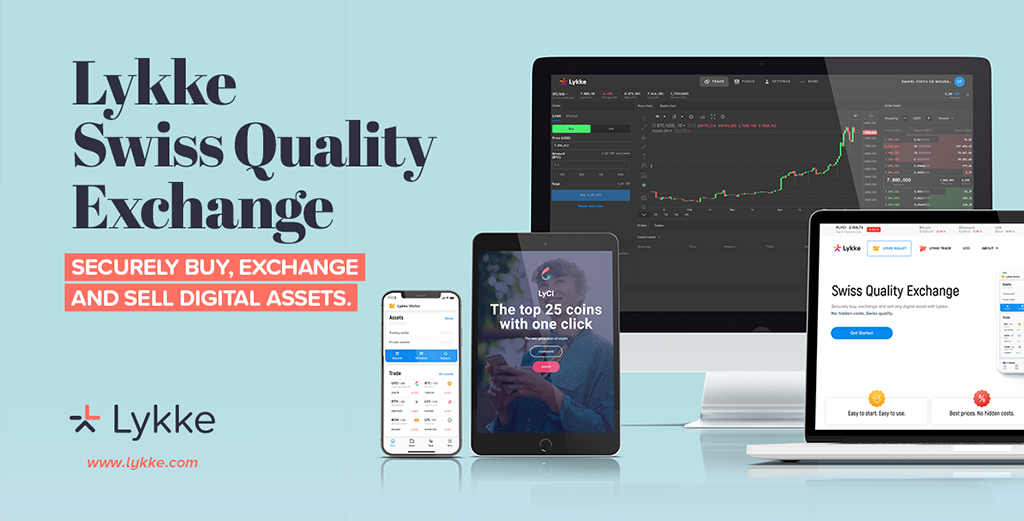 This is a sponsored guide and does not represent investment advice from CryptoCompare. Please remember that the value of investments, and any income from them, can fall as well as rise so you could get back less than you invest. If you are unsure of the suitability of your investment please seek advice.
At present, the world of crypto is still small and exclusive, mostly removed from the world's mainstream societies. The things most people use in their lives every day - fiat money, consumer products, physical assets like cars or property - do not at present touch a blockchain in almost any measure.
But the writing is on the wall that this will change, with Facebook's Libra perhaps being the most notable recent exhibition of blockchain's looming entrance into our real lives. One of the world's most powerful corporations issuing their own currency is definitely ruffling feathers, and highlights the main problem with tokenizing anything besides a public crypto like Bitcoin: you quickly you into an array of legal systems, and the governments behind them.
But inroads are starting to be made in broad tokenization of human life using blockchains. This trend more or less describes the ethos of Lykke, a Switzerland-based company whose goal is to "[build] a marketplace that integrates seamlessly with the existing financial system." Lykke imagine this marketplace to host the trading of as many types of assets as possible, from cryptocurrencies and tokens through to fiat money, and into more exotic assets like property.
Most outwardly, Lykke is a still-in-beta exchange, whose tradable assets already include a healthy variety of cryptos and fiat money asset pairings. The four base pairings are USD, Swiss francs (CHF), Bitcoin (BTC) and Ethereum (ETH), and hundreds of assets are tradable against those four base assets. Cryptos and fiat mingle interchangeably on one, alphabetically organized list, again reflecting Lykke's ambitions.
The LKK Token
One of those assets is LKK, Lykke's own cryptographic token. This token provides owners with the possibility of becoming shareholders - provided they submit KYC info - in the Lykke Corp, a legal entity registered in Switzerland and everywhere else Lykke do business.
The token itself is built atop Bitcoin, using the Colored Coin protocol. This protocol allows non-fungible assets to be stored within the Bitcoin blockchain, on very tiny quantities of bitcoin itself (one satoshi, or 0.00000001 bitcoin, for example). 
Although there are similar asset protocols in the wild dedicated to non-fungible rather than fungible assets (currency), like RavenCoin (RVN), using the Colored Coin protocol allows Bitcoin's own hashrate to be harnessed to protect the assets' validity. And as we know, the Bitcoin network is backed by more power than some small countries.
A final important thing to mention regarding Lykke, in general, is that all their code is open source and available on their Github. This decision is apparently taken in the spirit of transparency and competition.
Setting Up
Getting set up on Lykke is fairly simple, although it requires more verification than some other exchanges in the cryptoasset ecosystem. Both an email and phone number are required to onboard. And while email and phone are all that's required to onboard, KYC/AML are required in order to actually use anything meaningfully on the platform: Both the wallet, and trading functions are accessible only upon completing KYC, and upon agreeing to the terms of use.
On this point, Lykke have employed an interesting work-around to regional-exclusive legal hangups. There are four different versions of Lykke's exchange, hosted in Switzerland, the Netherlands, the UK and the South Pacific island nation of Vanuatu. The vast majority of Lykke's trading pairs are hosted on the Dutch exchange, all of them so-called "utility tokens." 
The main cryptos and colored coins are trading on the UK site, while LKK tokens (and futures contracts for them) are traded on the Swiss server. And of course, Vanuatu hosts margin trading. Users from the US, Canada, Japan, Syria, Iran, and North Korea are blocked from access.
There is the standard, but no less important two-factor authentication requirement (2FA) for accessing the website, with Google being the app of choice. And on the subject of security, it is tight even after logging into Lykke, with individual trading sessions that are guarded by their own 2FA-login requirements. Users can login to these using either Lykke's own mobile app, or with their Google 2FA key.
The trading environment itself, like the rest of the website, is indeed beautiful, fast, and well thought out. It uses a dark theme, is very well formatted, and has all the necessary trading information fit onto one standard screen. 
The panes are semi-fixed, with adjustable sizes but not able to be repositioned entirely. A TradingView charting environment is center, with prices in both "Mid price" and "Trades": the price history of the center of the orderbook versus what trades actually executed at. With Lykke still in beta, and with very little volume (less than a bitcoin today), the "Trades" chart looks pretty choppy. 
It seems that, at present, only Market and Limit orders are available on the Lykk website trading platform. There is, however, the option to transfer funds from the user's trading wallet into an "API wallet." 
These are available so that users and developers may develop their own trading algorithms, and there are already a number of open source examples developed and viewable on the Github.
All in all, Lykke seems like an exciting and already very well polished operation. The creative jurisdiction-splicing is a convenient work-around to the fractured global state of regulation when it comes to digital assets. 
Everything else is in place for a world-class trading experience; from robust security to an extensive array of trading pairs, both within and outside of crypto. Of course, trading on the platform is currently very sparse, with order books thick enough for only the tiniest trades. 
When the volume comes in, however, Lykke could be a winner. 
This website is only provided for your general information and is not intended to be relied upon by you in making any investment decisions. You should always combine multiple sources of information and analysis before making an investment and seek independent expert financial advice.
Where we list or describe different products and services, we try to give you the information you need to help you compare them and choose the right product or service for you. We may also have tips and more information to help you compare providers.
Some providers pay us for advertisements or promotions on our website or in emails we may send you. Any commercial agreement we have in place with a provider does not affect how we describe them or their products and services. Sponsored companies are clearly labelled.