MinerGate is your gateway to mining CryptoCurrencies easily, quickly and with no hassle - you don't need to be an expert programmer - MinerGate will guide you through the process. Mining is an important part of any cryptocurrency's ecosystem, it allows the maintenance of the network and it's also a good way to use your computer to make money, but not everyone gets along with a command line terminal and not everyone can afford a powerful graphics card, so today we're going to show you how to mine Ethereum and other Cryptocurrencies – the easy way!
No "Matrix" terminals, no complicated commands and parameters to set! All you need is a computer and an internet connection, MinerGate will do the rest for you, even if you don't have a GPU!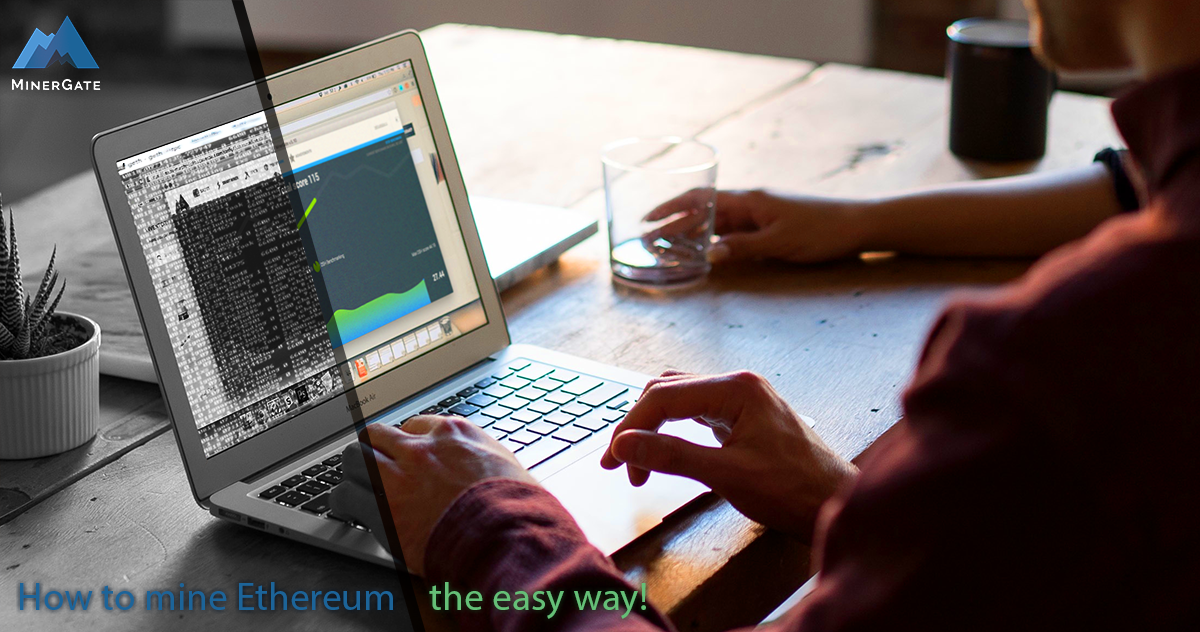 MinerGate is a GUI miner (GUI just means it looks pretty) with its own incorporated multipool, and even though it's an extremely intuitive tool, MinerGate's cutting edge smart algorithm is always working in the background to make sure you're getting the most out of your hardware.
MinerGate's Variable Difficulty algorithm, allows small portions of the Ethereum Blocks to be sent to miners according to their equipment and effective hashrate, making Ethereum mining possible in any computer with a simple click of a mouse!
Part 1 - How to mine Ethereum with the MinerGate Software
Step 1:The first thing you'll need is an account on www.minergate.com. MinerGate has its own built-in wallet in order to allow users to start mining even if they don't have a wallet address set up, so in order to protect your funds, we advise using a strong password and activating 2FA

(2 factor authentication)

, 2FA will make sure no one can acess your funds even if they know your password. Remember, the safest place to store your funds is in your own wallet.

Step 2: Next you need to download the Mingergate software and install it, the website will detect your operating system and present you with the correct version. Install and run MinerGate.

Step 3: After you open and install the setup, you'll be presented with the option to start smart mining. MinerGate automatically detects your equipment and chooses the most profitable cryptocurrency to mine according to your hardware, market price and difficulty. If you want to mine Ethereum, ignore this option and move straight to Miner.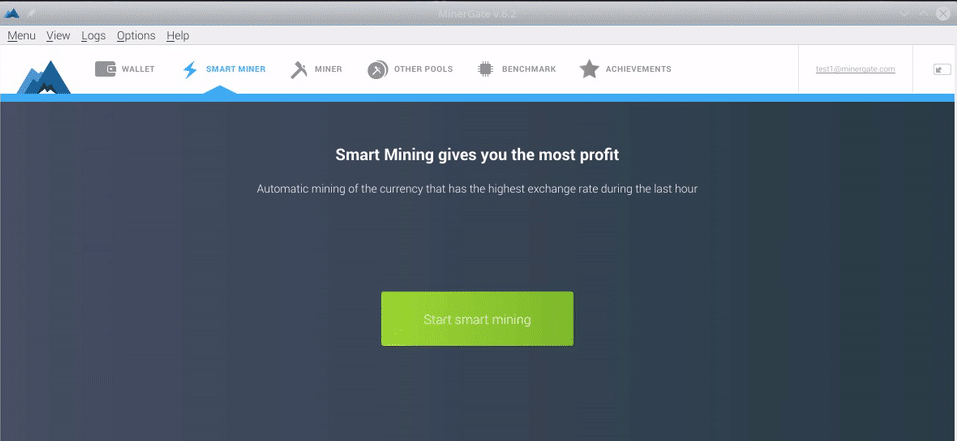 Step 4: Click "Start Mining" and choose the number of cores you want to use. If you choose to use fewer cores you use on your GPU/CPU, you'll have a slower hashrate, but your hardware will be under less stress. MinerGate will now create a DAG file before it can start mining, wait for it to complete this process, once the DAG file is created, you will automatically start mining!

And that's it! You are officially mining Ethereum! Remember when that used to take a long time to accomplish? Yeah, neither do we!
Part 2 - How to mine Ethereum on the MinerGate pool with ethminer & Genoil miner
In case there are any old-school miners out there that prefer the traditional methods, you can also join the MinerGate pool through a command line miner like ethminer. All you have to do is follow this guide: How to mine Ethereum and use this command:
For CPU mining

:


ethminer -C -F http://eth.pool.minergate.com:55751/YOUR_EMAIL --disable-submit-hashrate
For GPU mining

:


ethminer -G -F http://eth.pool.minergate.com:55751/YOUR_EMAIL --disable-submit-hashrate
For the popular ethminer fork, Genoil Miner you can use this commands:
OpenCL:
ethminer -G -F http://eth.pool.minergate.com:45791/YOUR_EMAIL
CUDA:
ethminer -U -F http://eth.pool.minergate.com:45791/YOUR_EMAIL
Part 3 - MinerGate's special features
And that is not all, "digging" a bit deeper (no pun intended) into the MinerGate software we've found so many unique features we just had to share them with our fellow cryptonians:
Multi Pool 
You can choose which coin to mine, out of the 10 cryptocurrencies minerGate provides.

Smart Mining

 


A smart algorithm checks the most profitable currency to mine, and automatically switches between currencies to provide maximized profit. Smart mining can be turned on/off at any time.

Merged Mining

 


Mining two different cryptocurrencies at once, without reducing the hashate of your main currency.

Hardware intensity 
MinerGate allows you to mine with either your CPU or GPU or even both, you can also choose how many cores you want your CPU/GPU to use. This allows you to regulate the heat and electricity produced by your hardware, allowing it to have a greater life-span.
Administrator Mining software 
Want to mine somewhere other than your own computer? MinerGate provides an Admin version of the software that allows mining to a specific minerGate account without allowing access to the miner's incorporated wallet.
Webmining 
You don't even have to download software to mine! You can use your bandwidth to mine cryptocurrencies in the MinerGate website
Calculator 
Calculate your hourly, daily or weekly profit with minerGate's calculator

Benchmark

 


Find out how good your hardware is compared to other miners

Reward Badge System 
MinerGate has a fun and interactive reward system that will award you badges according to the new feats performed, as a miner. Win all the badges to receive a prize.

Affiliate Program

 


Yes, you can earn even more with minergate by inviting your friends, family and even your arch-enemy, Mingergate will you reward you for each and every referral alike, according to your referral's profits!
So what are you waiting for? Join the Ethereum Network, you can use your multi-GPU rig or an old laptop, like the one we used in this guide, and if Ethereum isn't your avenue there are 9 more coins to explore in the MinerGate pool! 
This website is only provided for your general information and is not intended to be relied upon by you in making any investment decisions. You should always combine multiple sources of information and analysis before making an investment and seek independent expert financial advice.
Where we list or describe different products and services, we try to give you the information you need to help you compare them and choose the right product or service for you. We may also have tips and more information to help you compare providers.
Some providers pay us for advertisements or promotions on our website or in emails we may send you. Any commercial agreement we have in place with a provider does not affect how we describe them or their products and services. Sponsored companies are clearly labelled.