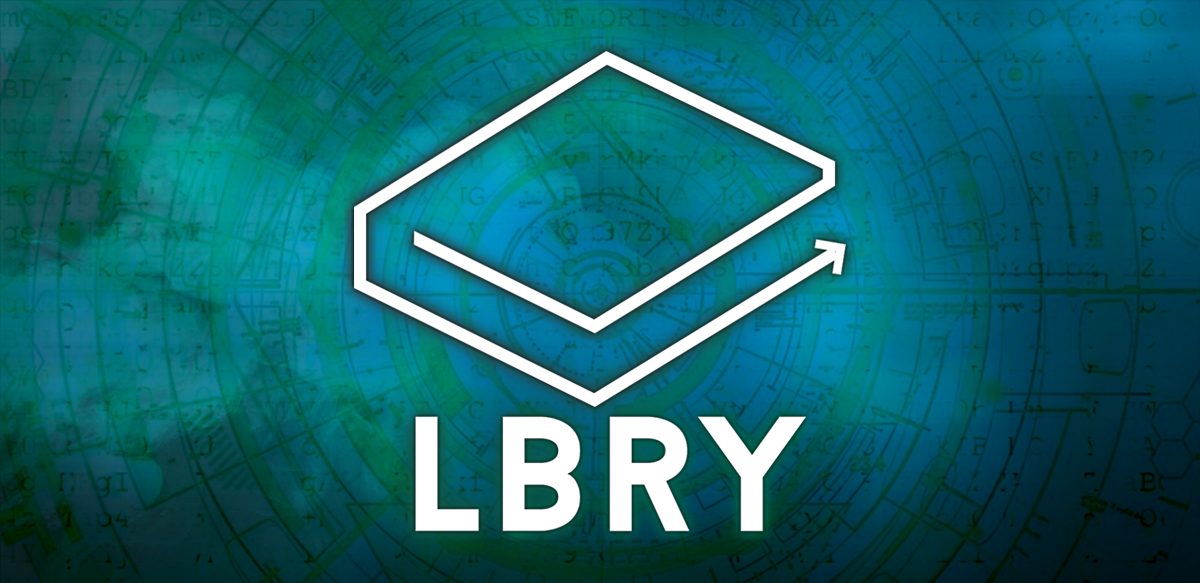 LBRY is a decentralized market for digital items and content. It provides a truly global and censorship resistant platform for content creators to monetize their music, art, books, videos, etc without the need to trust or pay an entity or middleman. The native value token in the LBRY platform is the LBRY Credit or LBC. 
Today, we're going to teach you how to mine LBRY with your GPU on a mining pool. This method does not require you to store the blockchain. You will, however, need to choose a pool and pay the corresponding fee (usually 1%).
In this guide, we're going to cover GPU mining on a Windows computer, as CPU mining has become rather unprofitable. We are using an AMD GPU for this guide and we also assume you already have a LBC wallet and address.
Part 1 - Choose a mining pool
The first thing you'll need is a LBC mining pool to direct your hashing power to. You can compare features and reviews on multiple LBC pools here. We are going to choose Suprnova pool for this guide, but it will work with any LBC pool.
Part 2 - Create an account and configure the Mining Pool
Supernova requires us to register an account in order to start mining. Other pools may not require you to do this.
Step 1: Click here to go to Supernova LBC pool
Step 2: Hover your mouse above "Gest"

Step 3: A dropdown menu will appear. Click "Sign Up"

Step 4: Now, enter your personal details, agree to the terms and click "Register"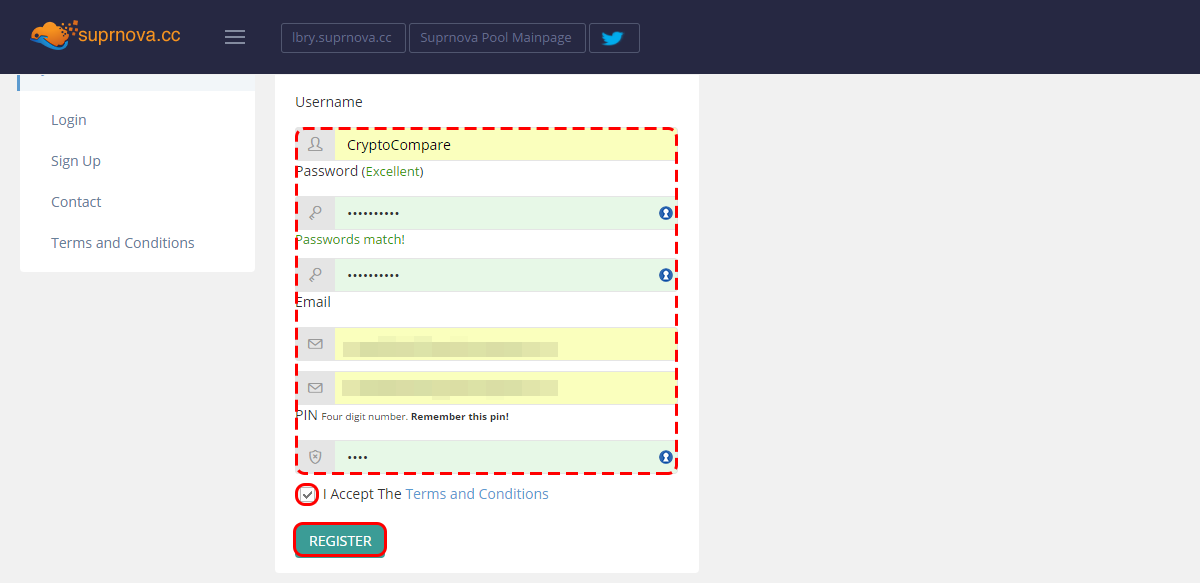 Step 5: Hover your mouse above "Guest" once more and click "Login"

Step 6: Enter your email and password then click "Login"

We are now going to set our payout address (the one we got at the start)
Step 7: Click "My Account"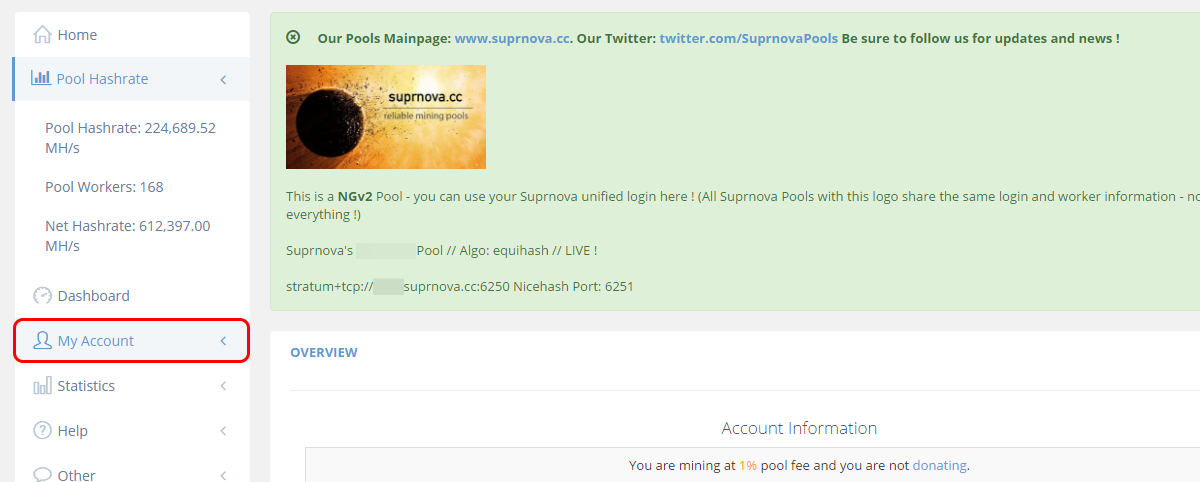 Step 8: then click "Edit account"

Step 9: On the "Payment Address" field, enter your LBC address

Step 10: Click on "My Workers"

Step 11: Enter the name and password of your worker and click "Add New Worker"

Now, it's time to download the miner
Part 3 - Download Sgminer
Now, we need to download the LBC miner, in this case we're using the Sgminer that contains an LBC algorithm miner. 
Step 1: Click here to download sgminer-5-4-0-lbry (link provided by cryptomining-blog)
Step 2: Extract the contents of the .zip file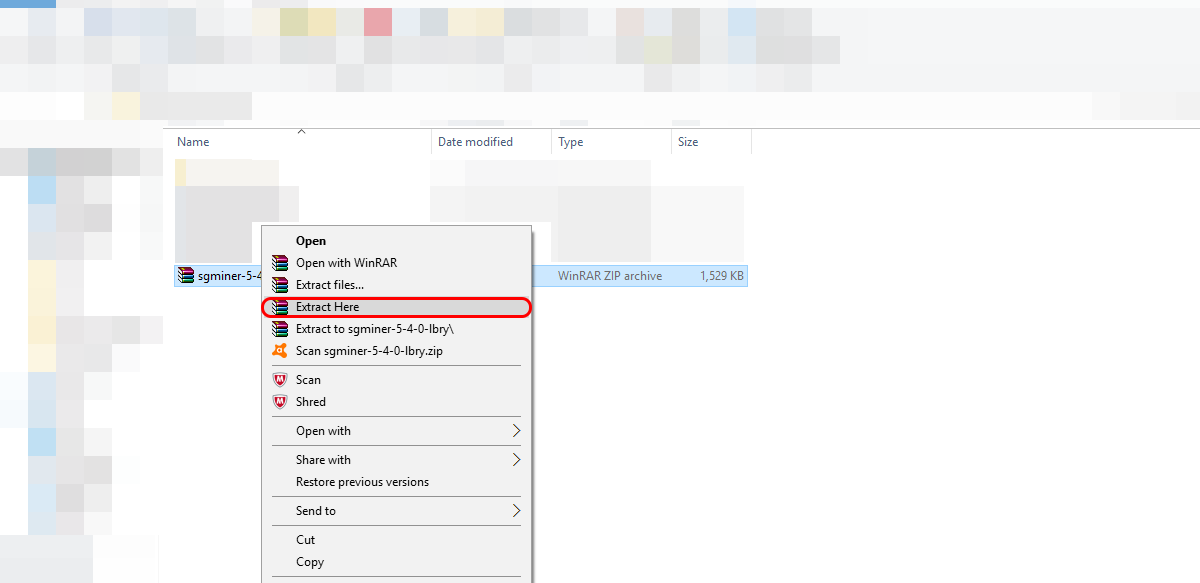 Part 4 - Mine LBC
Step 1: Now, inside the folder you extracted, right click the "LBRY-Suprnova" bat file and click "Edit"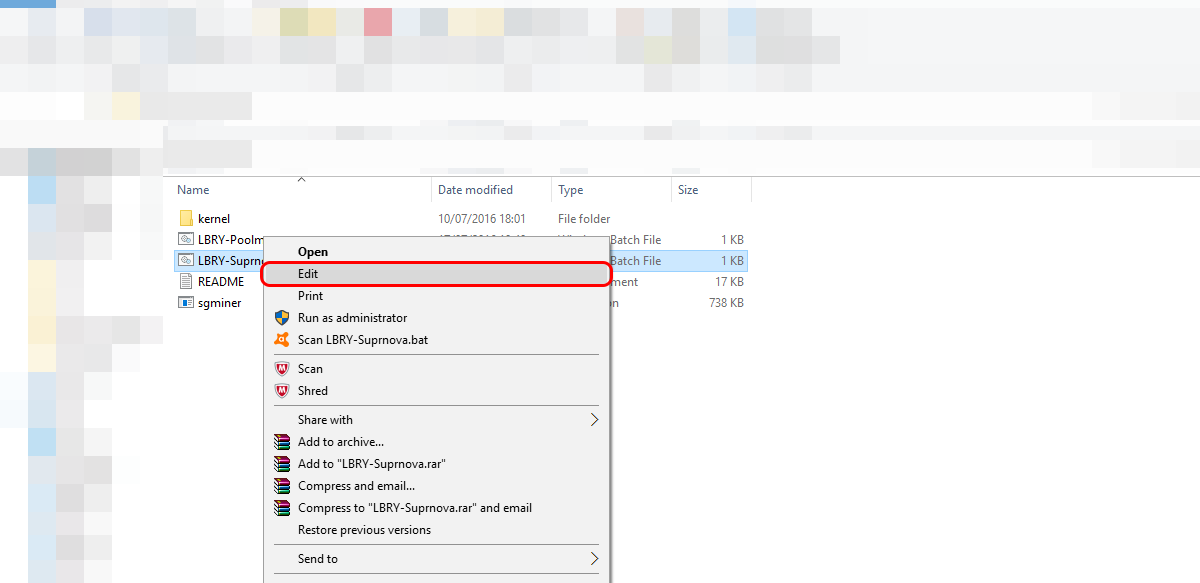 Step 2: We need to change the parameters according to what we have
The default command on the file is:
sgminer.exe --kernel lbry -o stratum+tcp://lbry.suprnova.cc:6256 -u yourworker.1 -p password -I 19 -w 64 -g 4
pause
--kernel The algorithm to mine (don't change)
-o The server (change according to the pool)
-u YourAccount.Worker (Change according to your account)
-p Your Password (Change according to your account)
-I Intensity (Change to Optimize)
-w Work Load (Change to Optimize)
-g Gpu Threads (Change to Optimize)
Change all the required settings according to your username, password, etc
Step 5: Once, you're done close and save the document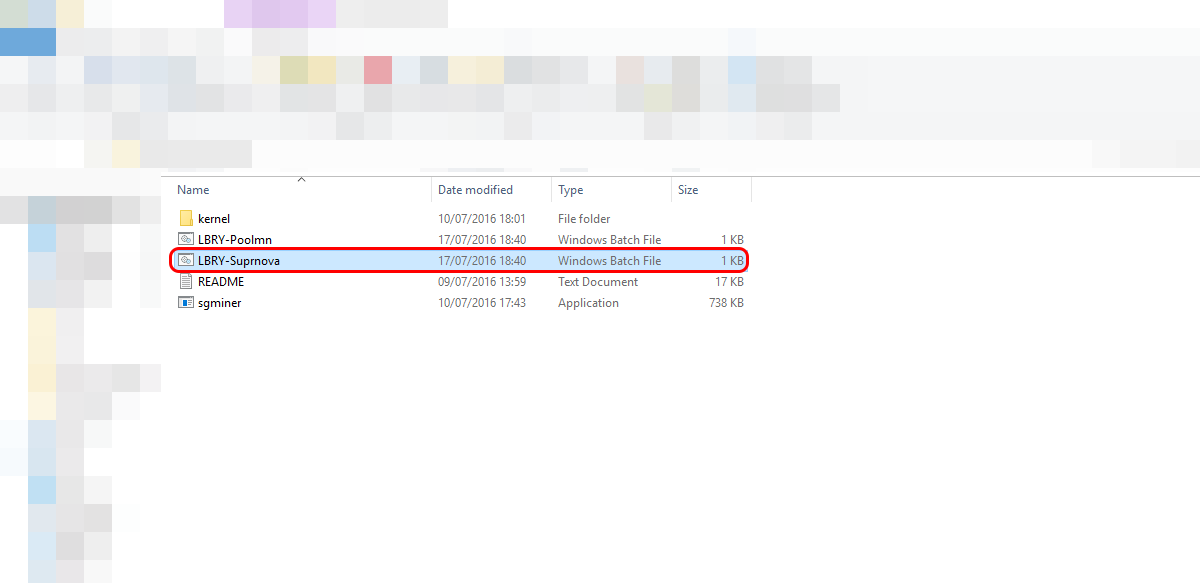 Well done! You should now be mining LBC as seen below:

Alternatively, you can also mine other coins through a cloud mining contract with Hashflare or Genesis Mining.
This website is only provided for your general information and is not intended to be relied upon by you in making any investment decisions. You should always combine multiple sources of information and analysis before making an investment and seek independent expert financial advice.
Where we list or describe different products and services, we try to give you the information you need to help you compare them and choose the right product or service for you. We may also have tips and more information to help you compare providers.
Some providers pay us for advertisements or promotions on our website or in emails we may send you. Any commercial agreement we have in place with a provider does not affect how we describe them or their products and services. Sponsored companies are clearly labelled.