PascalCoin is an "easy to understand" and "easy to work with" Crypto, because it is very similar to a bank. Using "easy to remember" accounts instead of cryptographic address's, and everybody will need to have a personal account to receive/send coins. Its name is "Pascal Coin" due it's written from the scratch in Pascal language.
Following the addition of PascalCoin to the popular multi cryptocurrency exchange, Poloniex, PASC has been heavily traded and its price has risen over 15000% in the last 2 weeks. PascalCoin has become one of the most profitable cryptocurrencies one can mine with his graphic card.
As so, we want to show all our users and fellow GPU miners how to get some PASC with their AMD graphic cards.
This is a pool mining guide. In order to mine on a pool, one must first acquire a Pascal account. If you have a lot of hashing power, this won't be a problem for you. All you have to do is follow our solo mining guide until you find a block. At that time, you'll receive 5 new accounts to use.
We are, however, assuming that you don't have a big mining operation going on. If you do, you could stick to solo mining.
So, for this guide, we're going to use an account from Poloniex. Poloniex will provide you with a shared account, which you can use to receive PASC. This is very helpful if you weren't planning on keeping these PASC coins, as you can sell them at Poloniex easily.
Alternatively, you can also mine other PoW coins through a cloud mining contract with Hashflare or Genesis Mining.
So, let's start with creating a Poloniex account.
Part 1 - Create a Poloniex account
Step 1: Click here to go to Poloniex
Step 2: Click on "Create your account"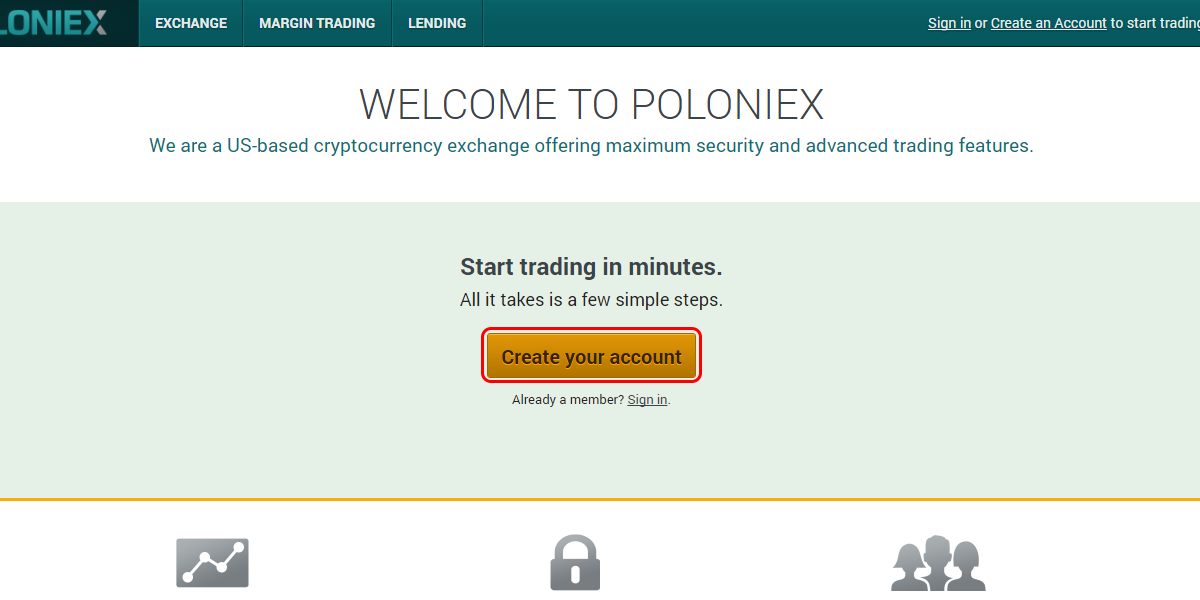 Step 3: Enter your personal details, agree to the terms and click "Create Account"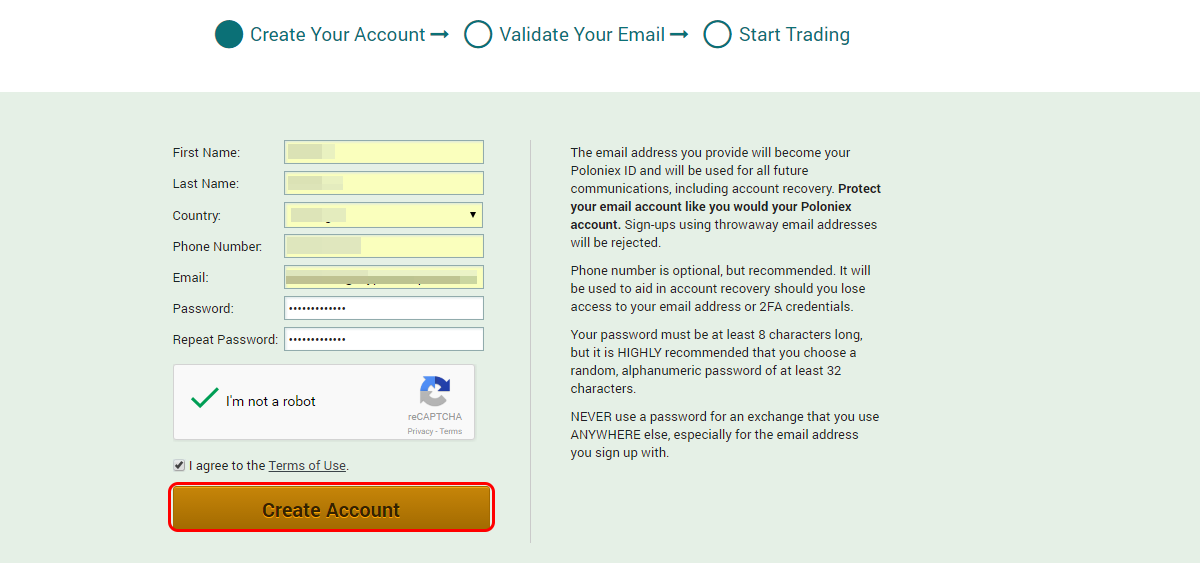 Step 4: Confirm your email address by clicking the link Poloniex sent

Part 2 - Get a PascalCoin address
Step 1: Enter your email address and password and click "Sign in" to log into Poloniex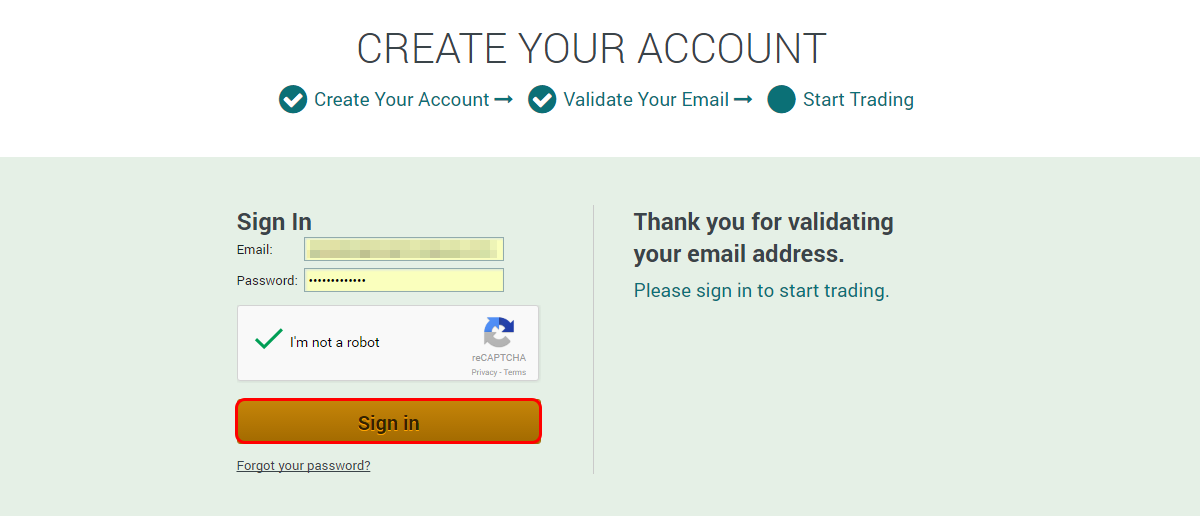 Step 2: Hover your mouse on "Balances" (1) and choose "Deposits and Withdrawals" (2)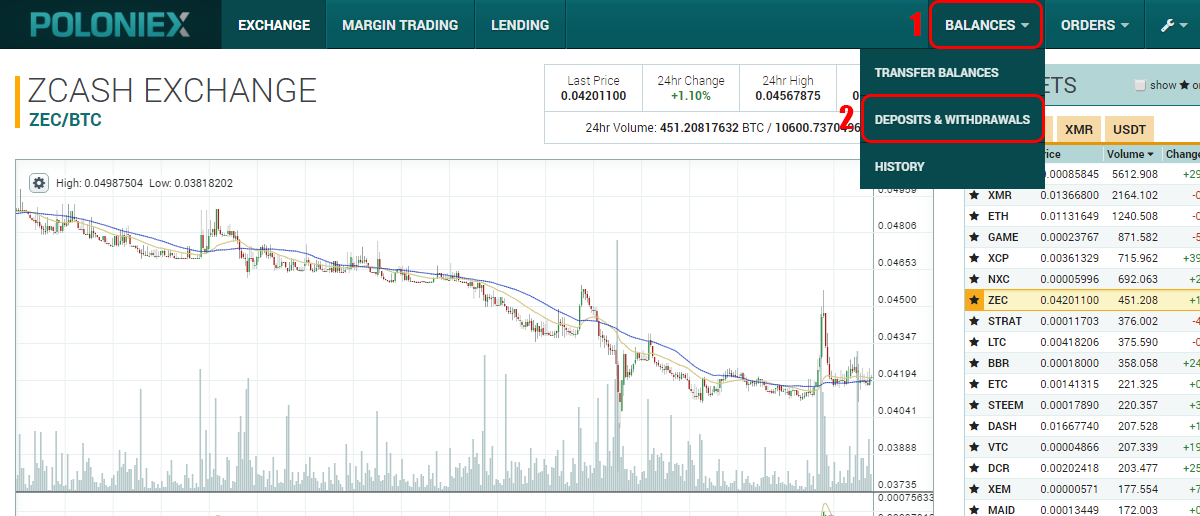 Step 3: Look for "PASC" on the search field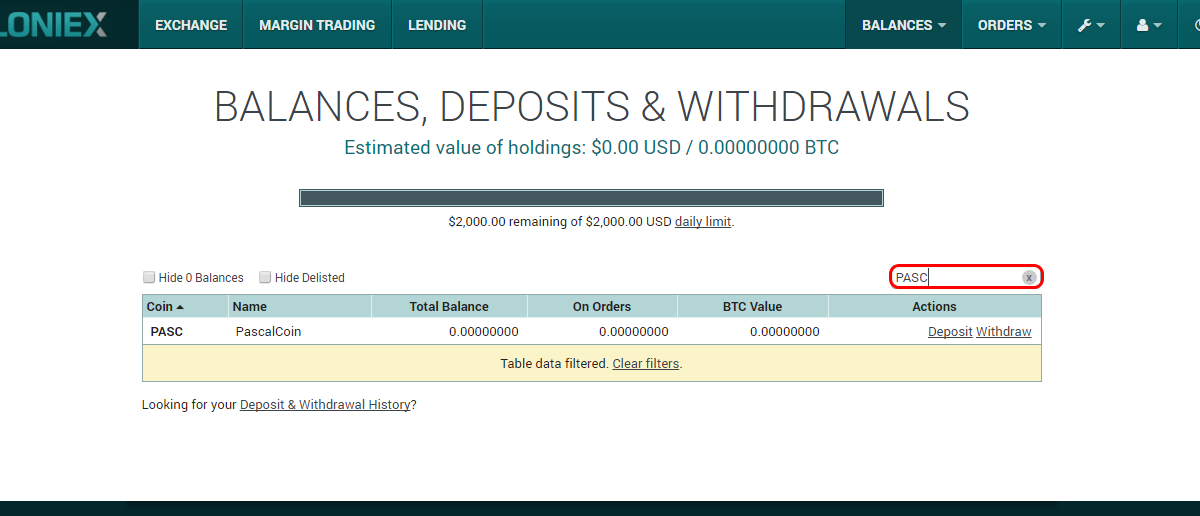 Step 4: Click "Deposit"

You will be shown your unique Payload. This is what sets your Poloniex account apart from others because Poloniex's PascalCoin deposit address will be the same for all users. Without the unique Payload a.k.a Payment ID, your PASC will be lost. So make sure you note the Payload everytime you send a transaction to an exchange
Step 5: Click "Deposit Address"

to see the PascalCoin deposit address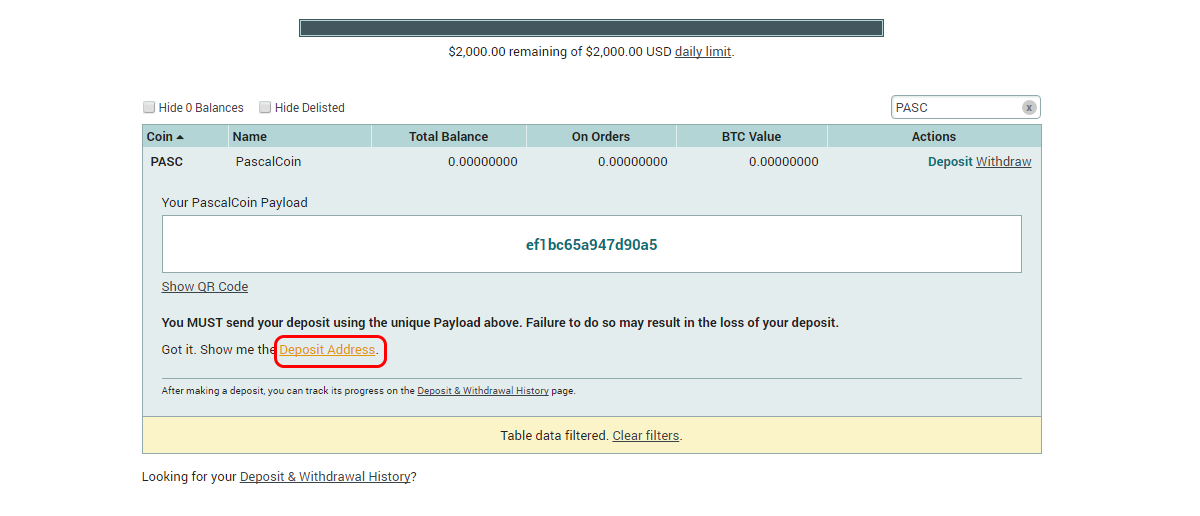 Step 6: Now store both numbers on a text file or leave this window open.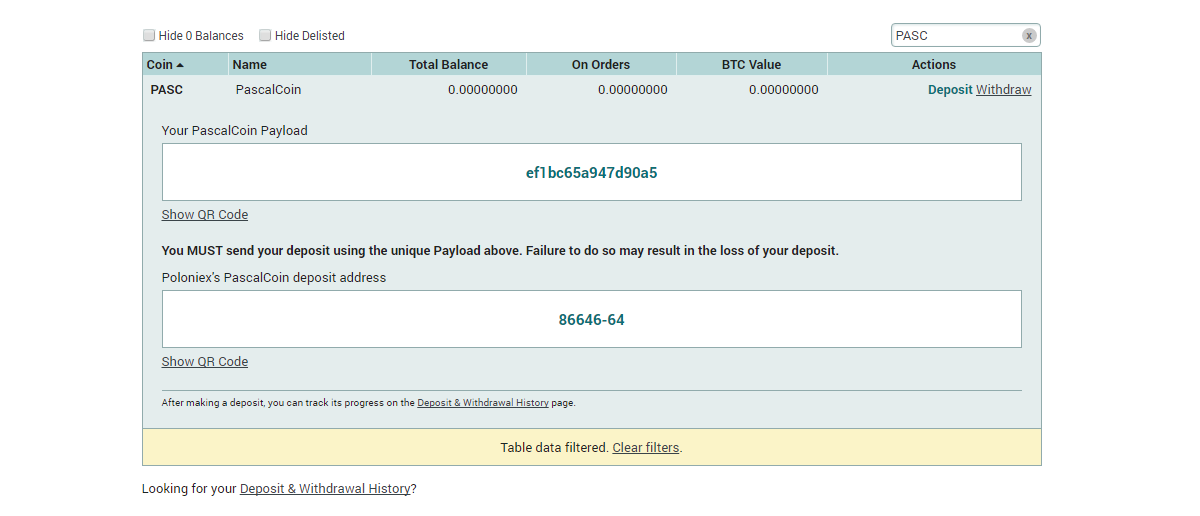 Now, let's move to the pool account.
Part 3 - Get the pool server
Step 1: To mine on a pool, you must get the server on which you'll mine. For this guide we'll use Nanopool. Click here to go the Nanopool PASC help page.
Step 2: Scroll down and find the server that best suits your location. For us, Europe will do the trick. Copy the server address or leave this window open.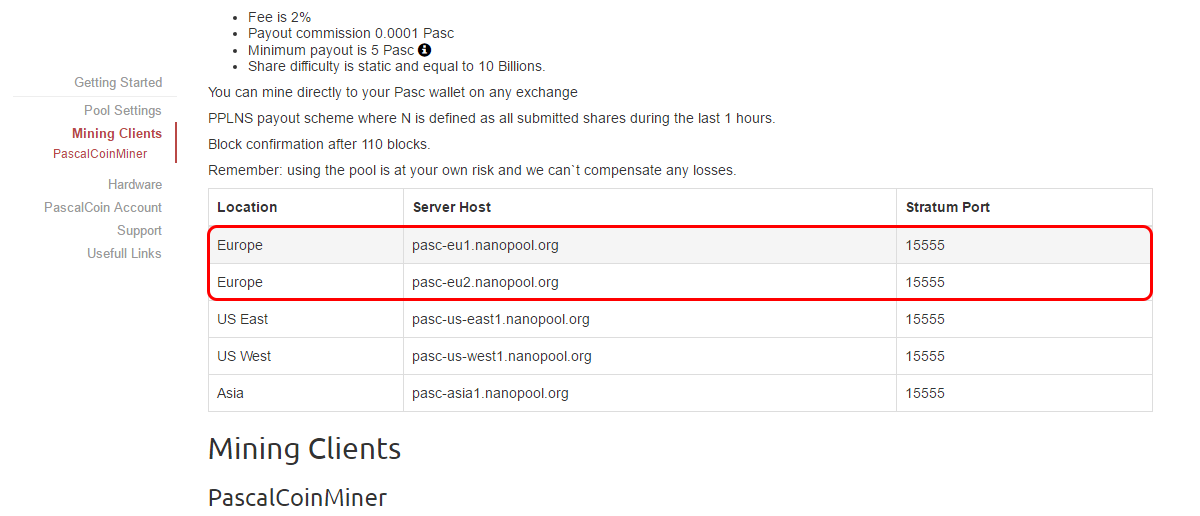 Part 4 - Download the Pascal miner
Step 1: Click here to go to Nanopool's modified version of the PascalCoin miner
Step 2: Download the PascalCoin miner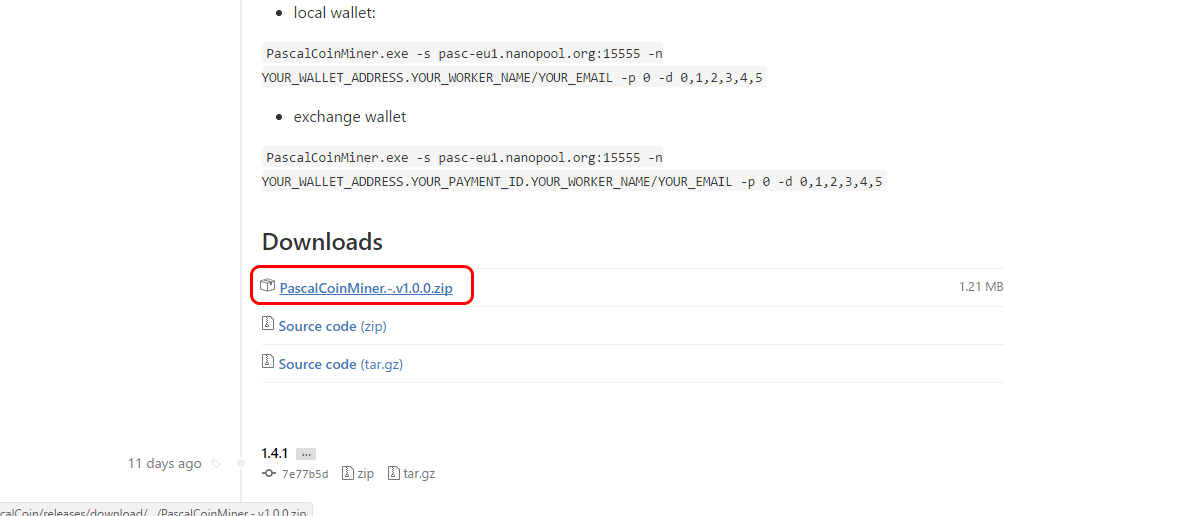 Step 3: Extract the .zip file to any folder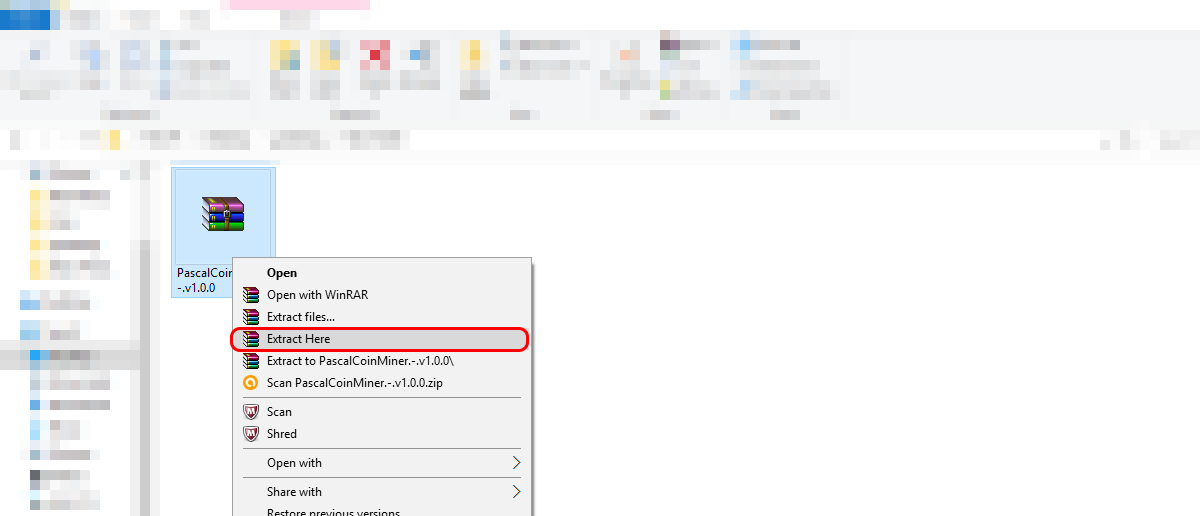 Part 4 - Download the PascalCoin miner
Step 1: Now, edit the "Start" file with a text editor. We'll use the notepad. To do this, click the file with the right mouse button, then choose "Edit"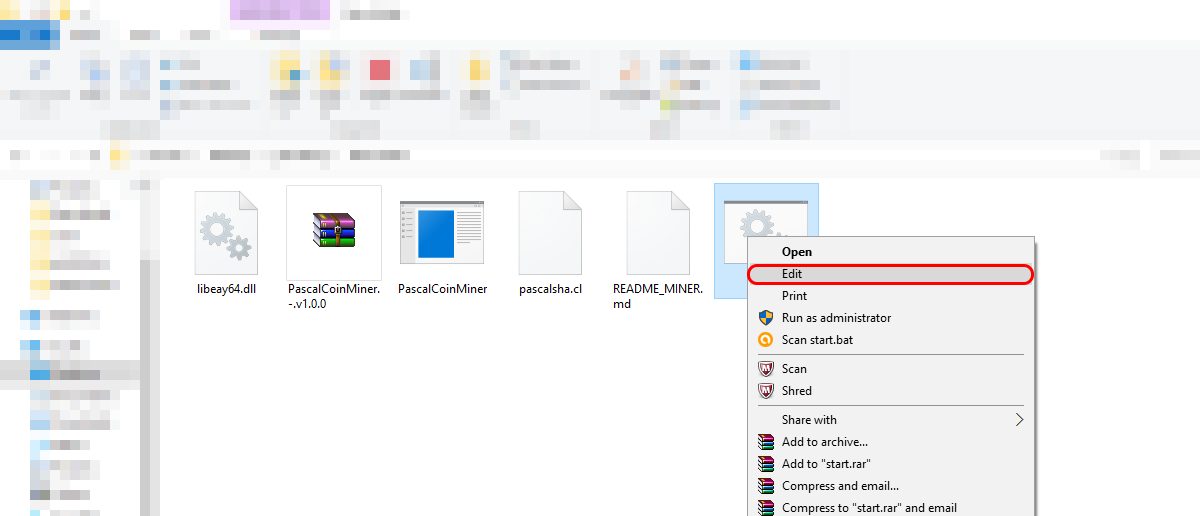 Step 2: Now we have to replace the info on the file with our own. This is what you'll see:
pascalcoinminer.exe -s pasc-eu1.nanopool.org:15555 -p 0 -d 0,1,2,3,4,5 -n ADDRESS.PAYMENT-ID.WORKER/EMAIL
Since we're in europe, we'll leave "pasc-eu1.nanopool.org:15555" as is. If you're in another place, you'll paste the information you got from the previous step.
Now "-d 0,1,2,3,4,5" is relative to the number of GPUs you have. We have one, so we'll use "-d 0".
Next, is the info you got from Poloniex. For us, it will be: "86646-64.ef1bc65a947d90a5". Our PASC address is 86646-64 and out Payment ID is ef1bc65a947d90a5.
Lastly, replace WORKER/EMAIL with the name of the worker you want to use like "rig 1" or "PC 1" (anything that will help you identify which rig the worker represents) and your email address. For us: rig1/amadeira@cryptocompare.com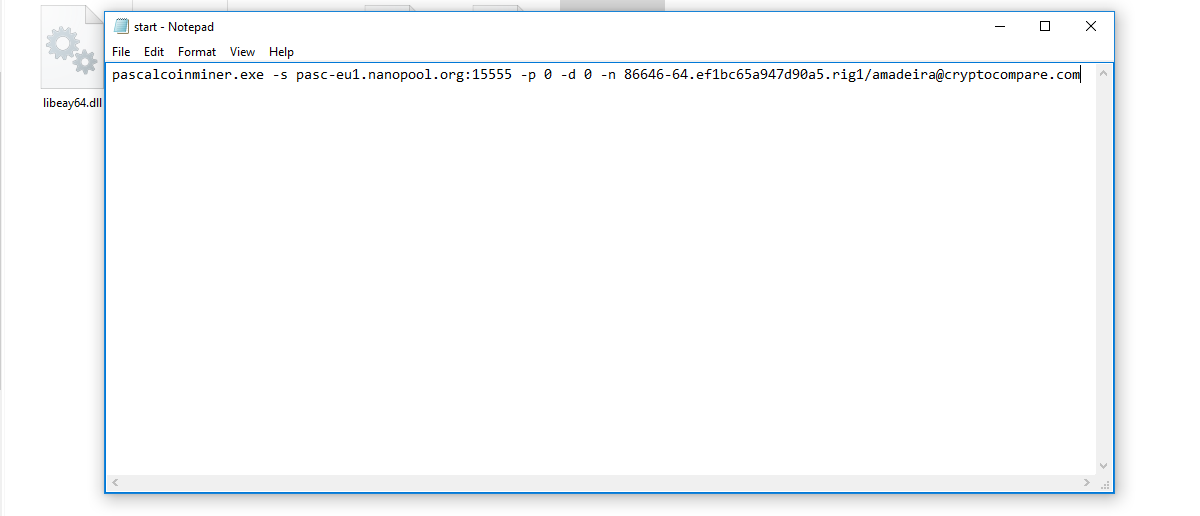 Step 3: Now leave the file and save the changes
Step 4: Double click the Start.bat file to launch the miner

That's it! You have now joined the Pascal community as a miner! Enjoy! If you want to check how your rig is doing on nanopool, you can simply go to https://pasc.nanopool.org/account/PAYMENTID. 
Remember to replace "PAYMENTID" with your correct payment ID. In our case "ef1bc65a947d90a5". Don't try to check using the address if you're using an exchange address, as this will show you all the miners that are using that exchang
This website is only provided for your general information and is not intended to be relied upon by you in making any investment decisions. You should always combine multiple sources of information and analysis before making an investment and seek independent expert financial advice.
Where we list or describe different products and services, we try to give you the information you need to help you compare them and choose the right product or service for you. We may also have tips and more information to help you compare providers.
Some providers pay us for advertisements or promotions on our website or in emails we may send you. Any commercial agreement we have in place with a provider does not affect how we describe them or their products and services. Sponsored companies are clearly labelled.