You can also mine Zcash through a cloud mining contract with Hashflare or Genesis Mining.

PascalCoin is an "easy to understand" and "easy to work with" Crypto, because it is very similar to a bank. Using "easy to remember" accounts instead of cryptographic address's, and everybody will need to have a personal account to receive/send coins. Its name is "Pascal Coin" due it's written from the scratch in Pascal language.
Following the addition of PascalCoin to the popular multi cryptocurrency exchange, Poloniex, PASC has been heavily traded and its price has risen over 15000% in the last 2 weeks. PascalCoin has become one of the most profitable cryptocurrencies one can mine with his graphic card.
As so, we want to show all our users and fellow GPU miners how to get some PASC with their AMD graphic cards. Keep in mind that this is a solo guide. To see a pool mining guide, click here. Also, PascalCoin will not allow you to create an address of your own until you find a block, so if you do, you can later use that address to pool mine or you can use an address from an exchange like Poloniex.
Alternatively, you can also mine other PoW coins through a cloud mining contract with Hashflare or Genesis Mining.
So let's get to it. The first thing you'll need is a wallet to store your PascalCoins.
Part 1 - Install PascalCoin
Step 1: Click here to download PascalCoin from Sourceforge
Step 2: Click "Download now" and your download will start automatically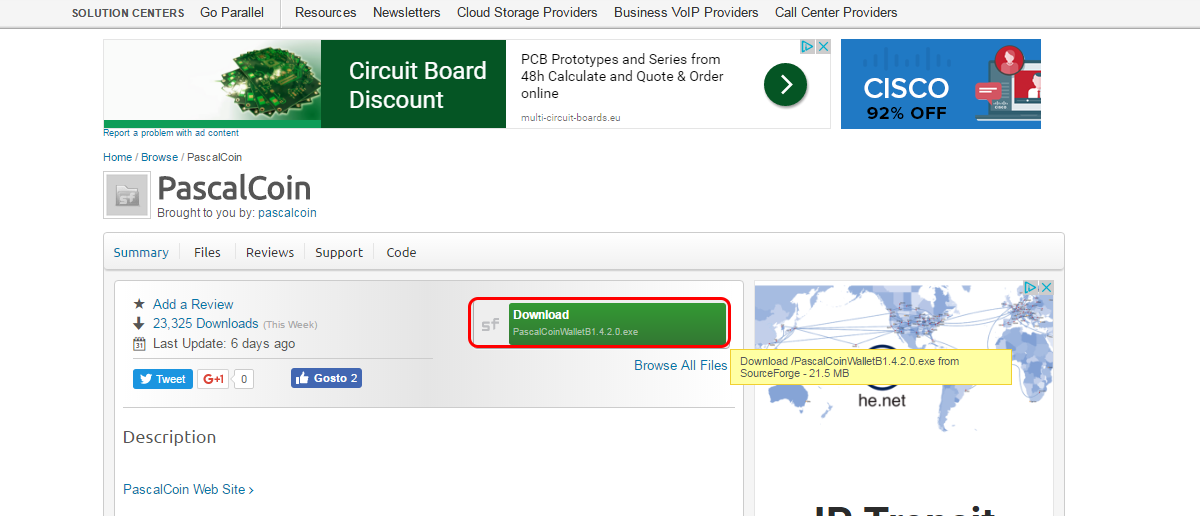 Step 3: Once the download is done, run the setup

Step 4: Accept the user agreement and click "Next"

Step 5: Then choose where to install Pascal and click "Next"

Step 7: Select the Start menu folder and click "Next" 

Step 8: Choose weather to create a desktop shortcut and click "Next" again

Step 9: Click "Install"

Step 10: Once the setup is done, click finish
Part 2 - Create a wallet
Step 1: Open PascalCoin. You will be shown some initial info on the software.
Step 2: Close the initial message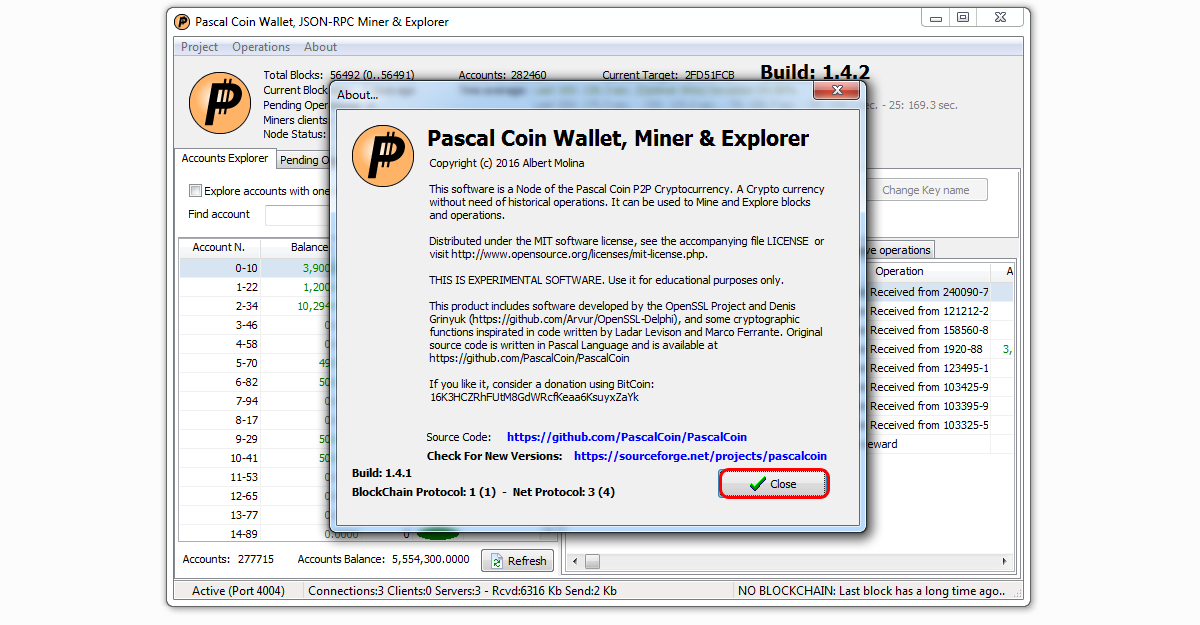 Step 3: Go to "Project" then select "Private Keys" from the dropdown menu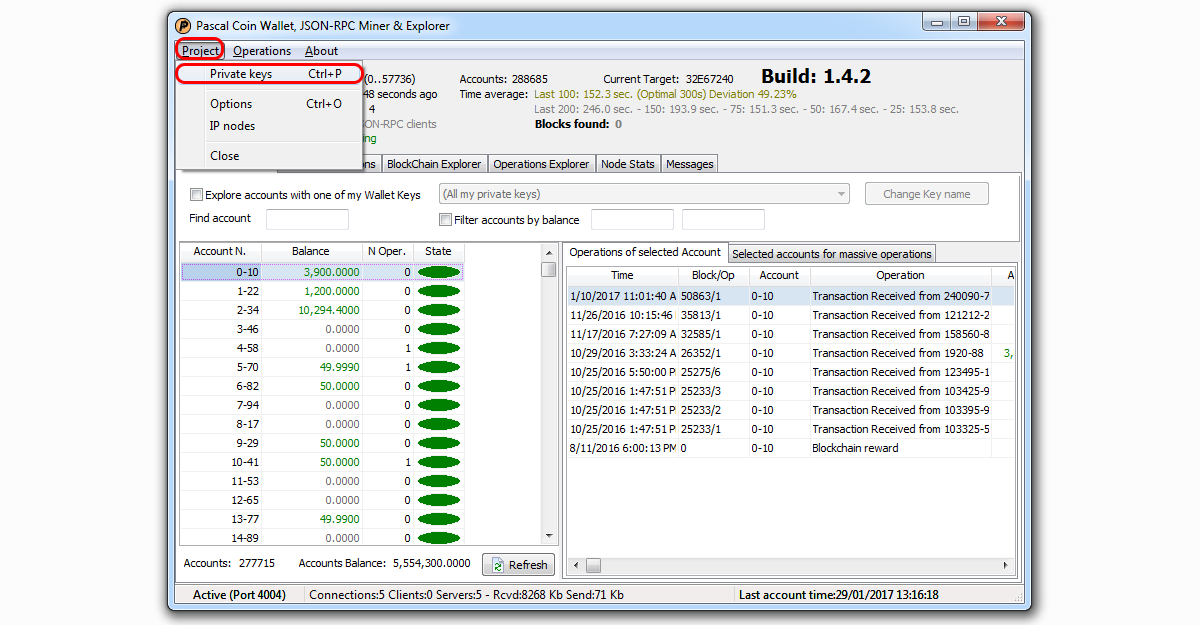 You can now password protect your default wallet or create a new one. We will create a new one.
Step 4: Click "Generate new Key"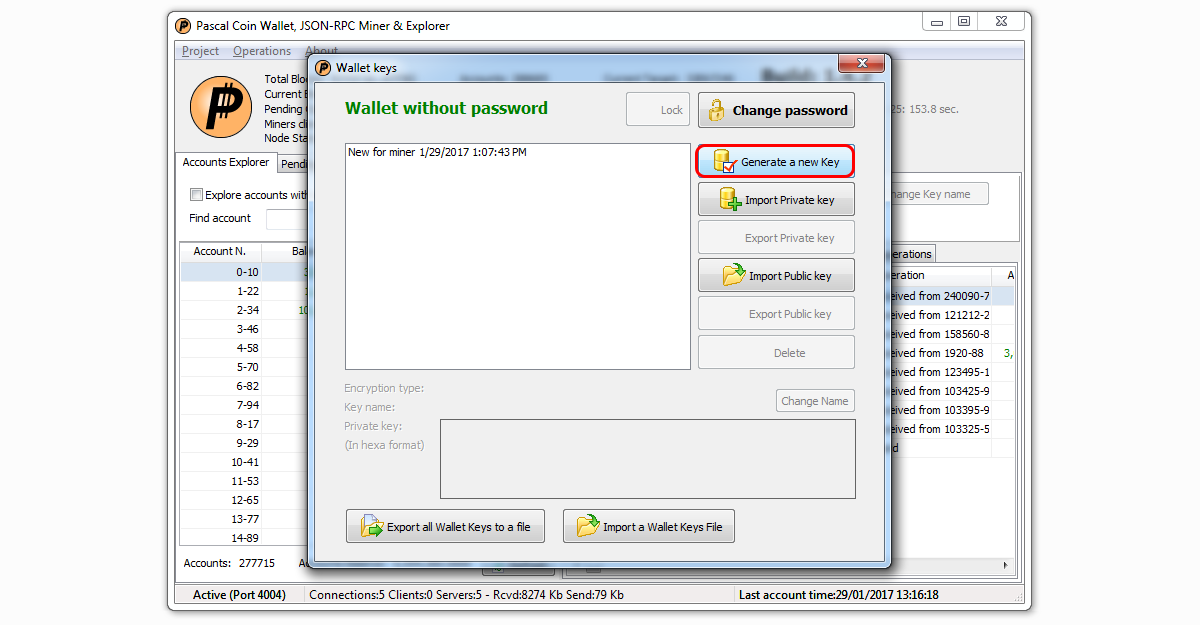 Step 5: Name your wallet, choose the first wallet type and click "OK"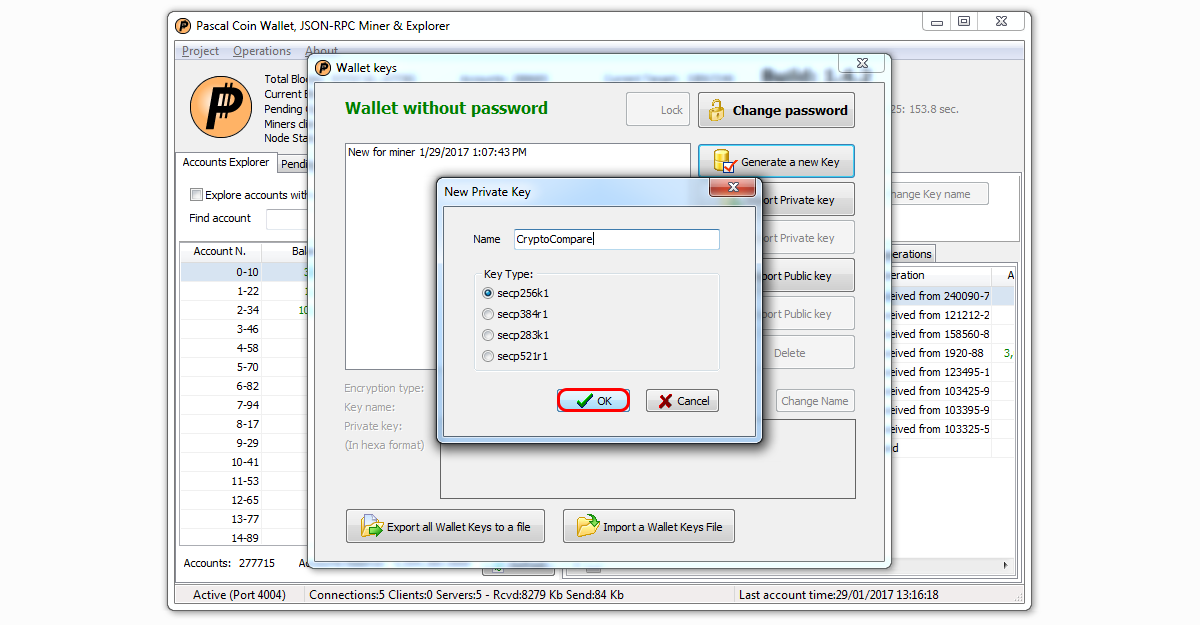 Step 6: Now, let's password protect this wallet to add an extra layer of security. Select your new wallet and click "Change password"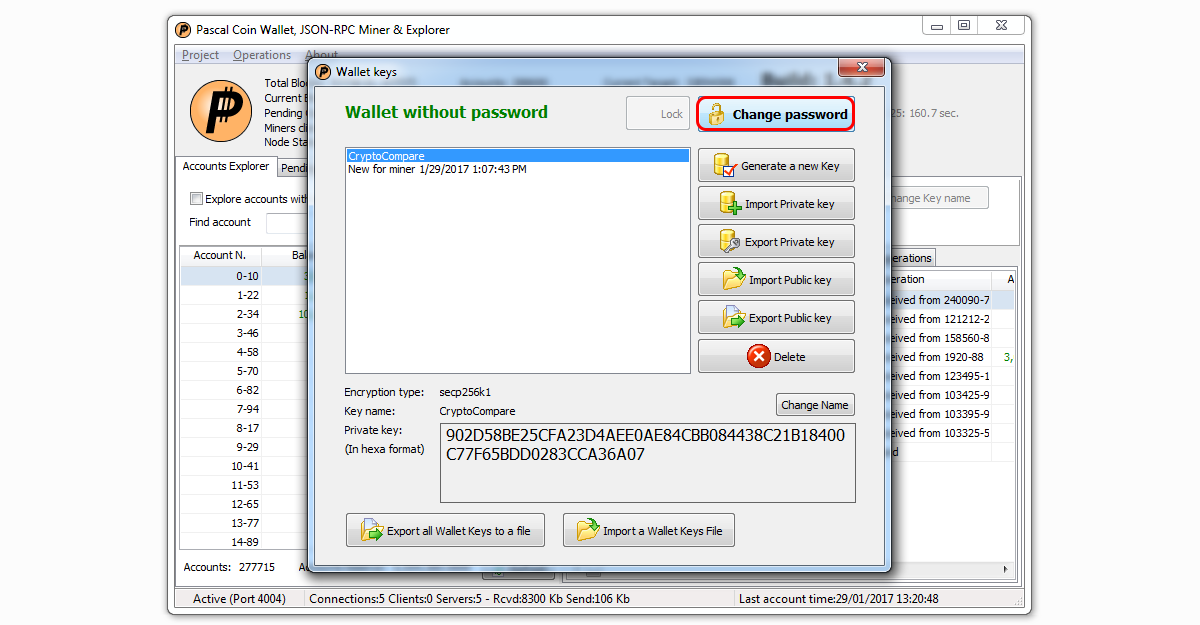 Step 7: Enter a strong password and click "OK", confirm the password once more and click "OK" again.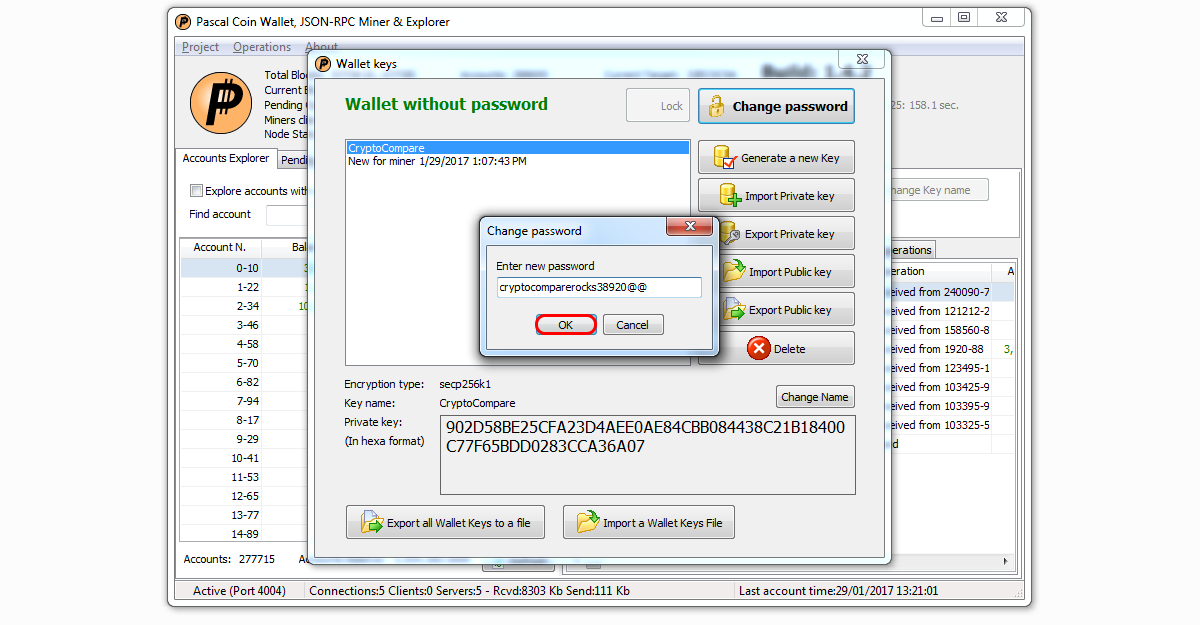 Step 8: Go to "Project" once more, but this time click "Options"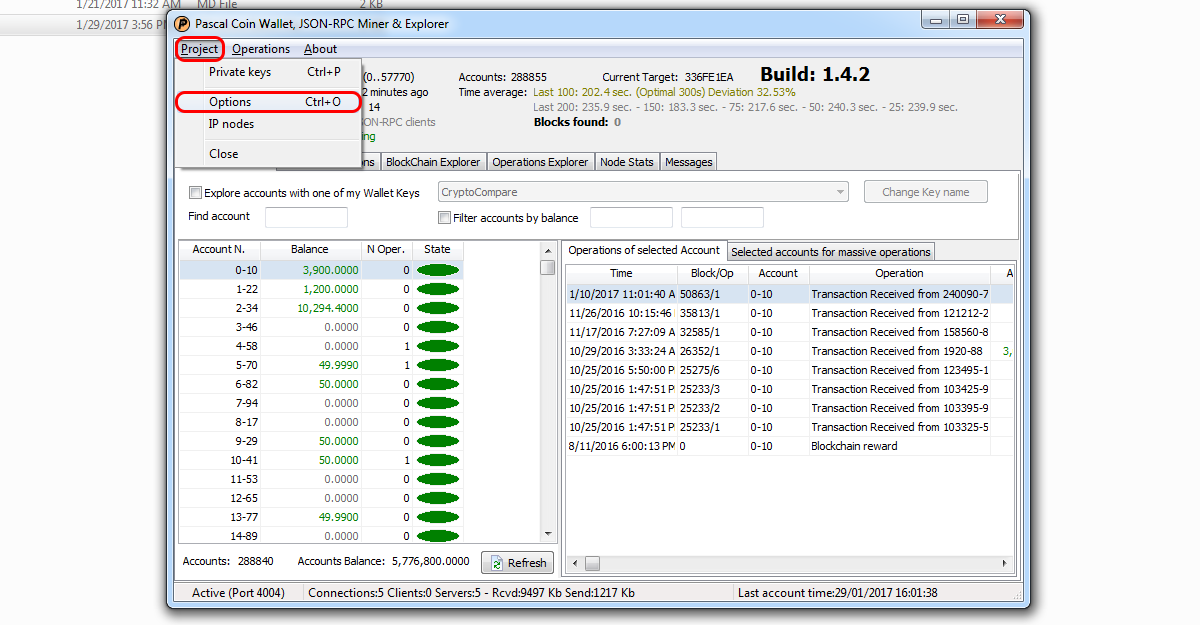 Step 9: Select the "Generate a new private key…" option to create a new private key for every block mined.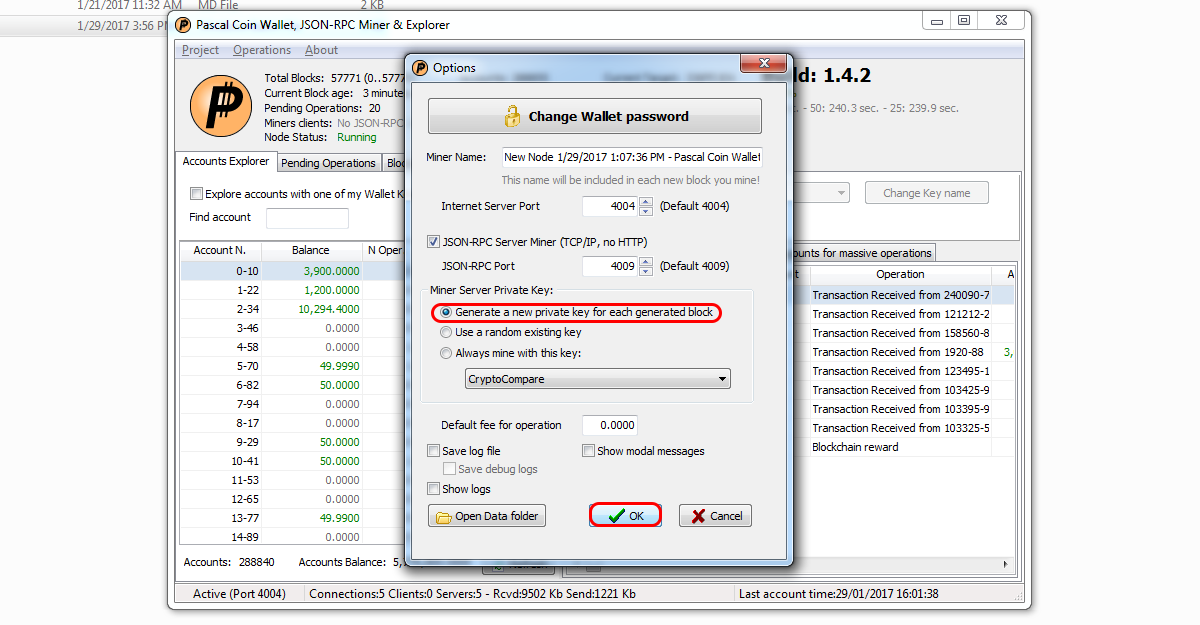 Part 3 - Download the PascalCoin miner
Step 1: Click here to go to the PascalCoin downloads page
Step 2: Click the PascalCoinMiner to start the download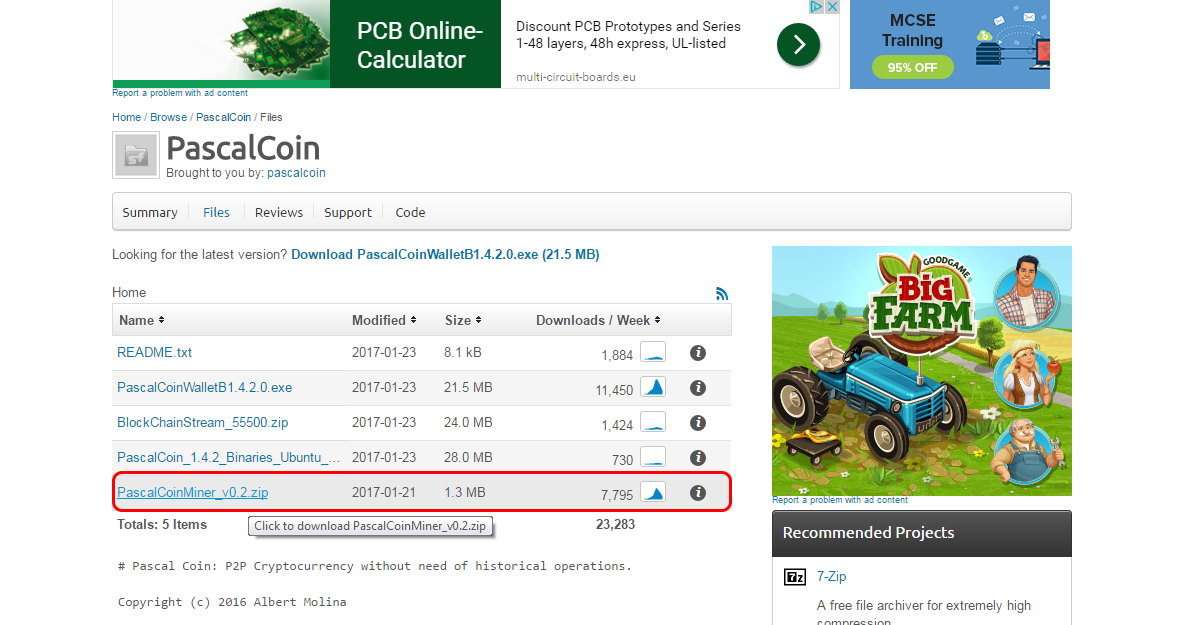 Step 3: Extract the .zip file to any folder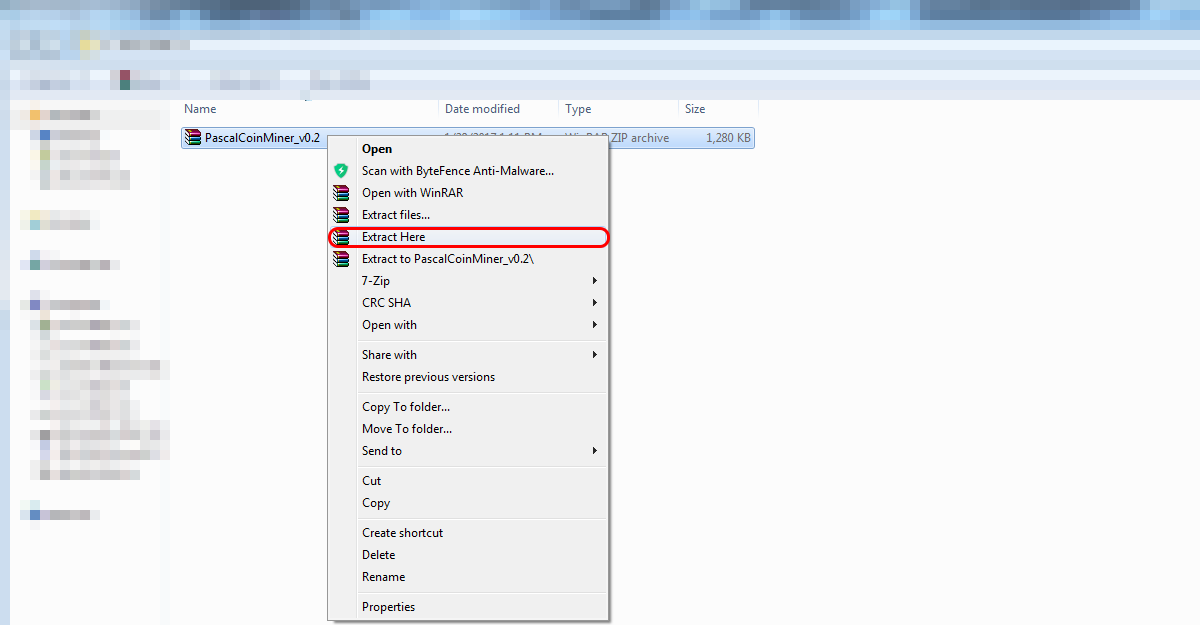 Part 4 - Start Mining
Step 1: First, we'll need to create a .bat file. We'll do this by creating a new text file in the location where we extracted our miner to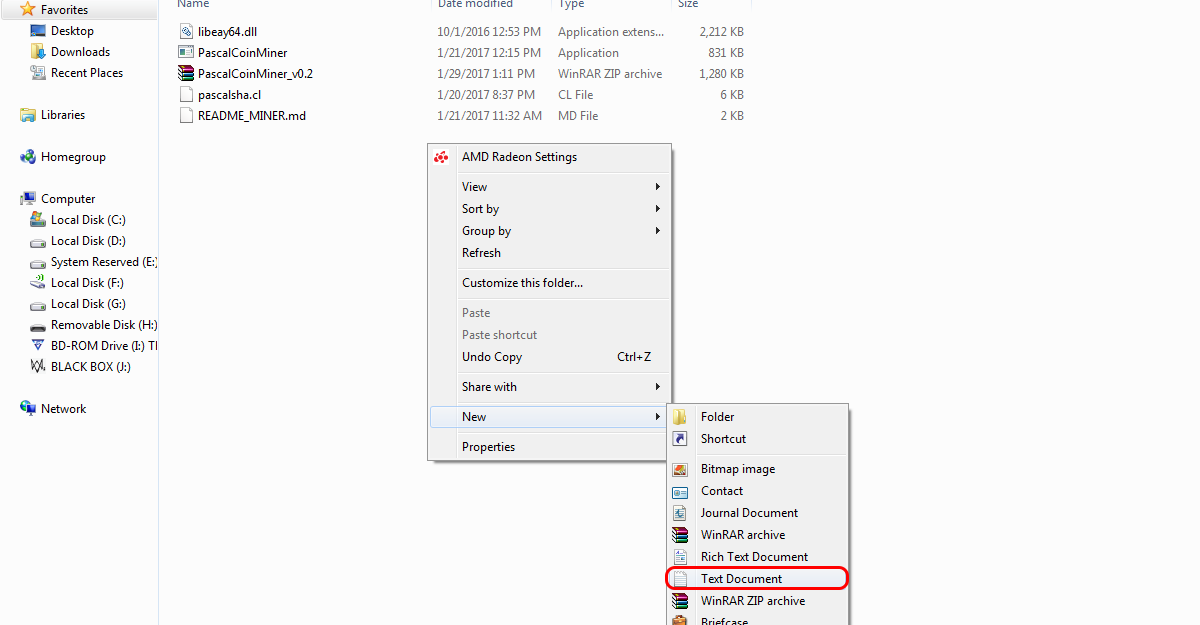 Step 2: Now, open the text document and paste the following command:
Pascalcoinminer.exe -p 0 -d 0,1,2
Note that the -d 0,1,2 is relative to the number of GPUs you have. We only have one at the moment, so we'll use -d 0.
Step 3: Now, go to "File" and click "Save as"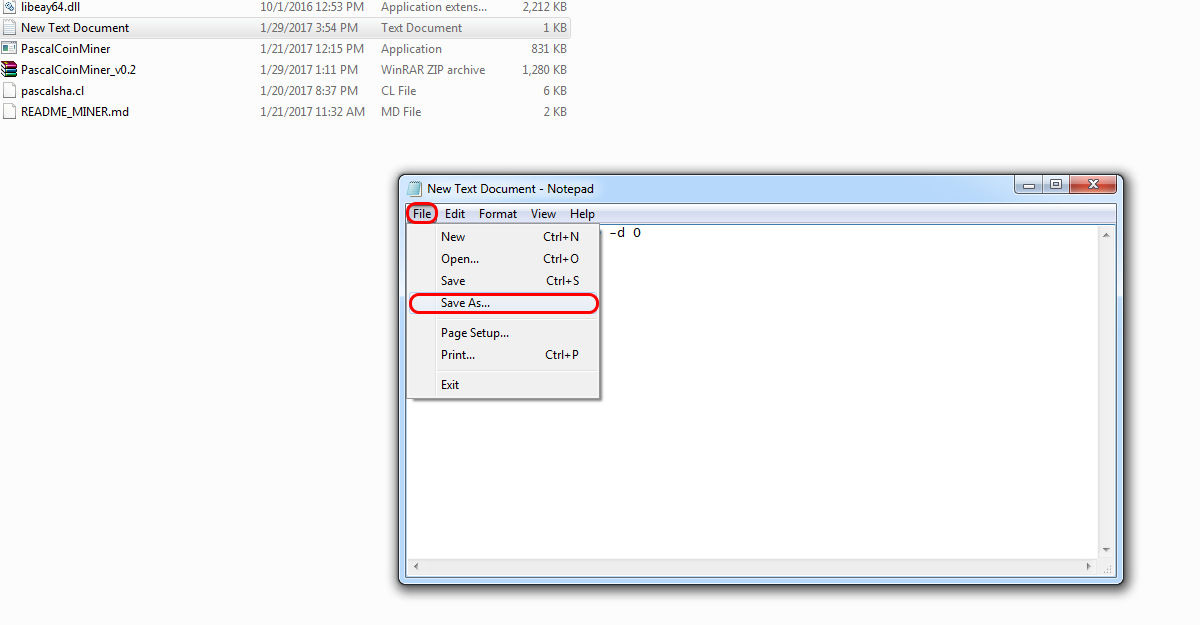 Step 4: Set the file name as "Start.bat" (1) and change the type to "All files" (2) and click "Save" (3)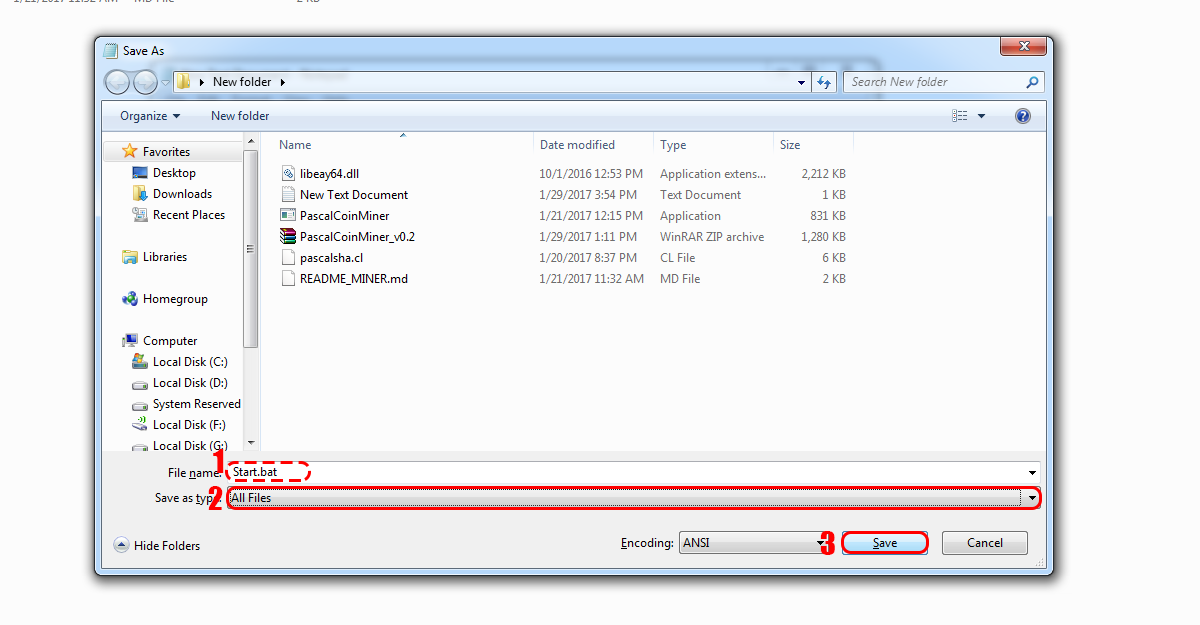 A new file will be created, a batch file.

 
Step 5: Double click the Start.bat file to launch the miner
Step 6: Once the miner launches, press enter (to use your localhost)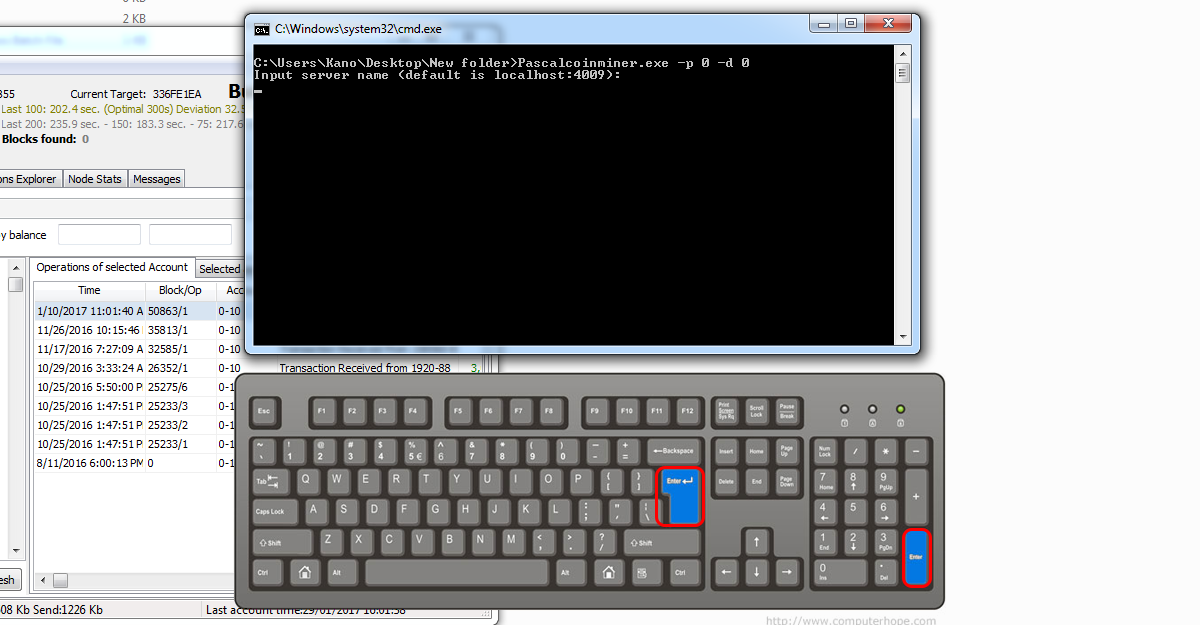 Step 7: Now enter the name of the keys you generated on the second part. For us its "CryptoCompare". Then click enter.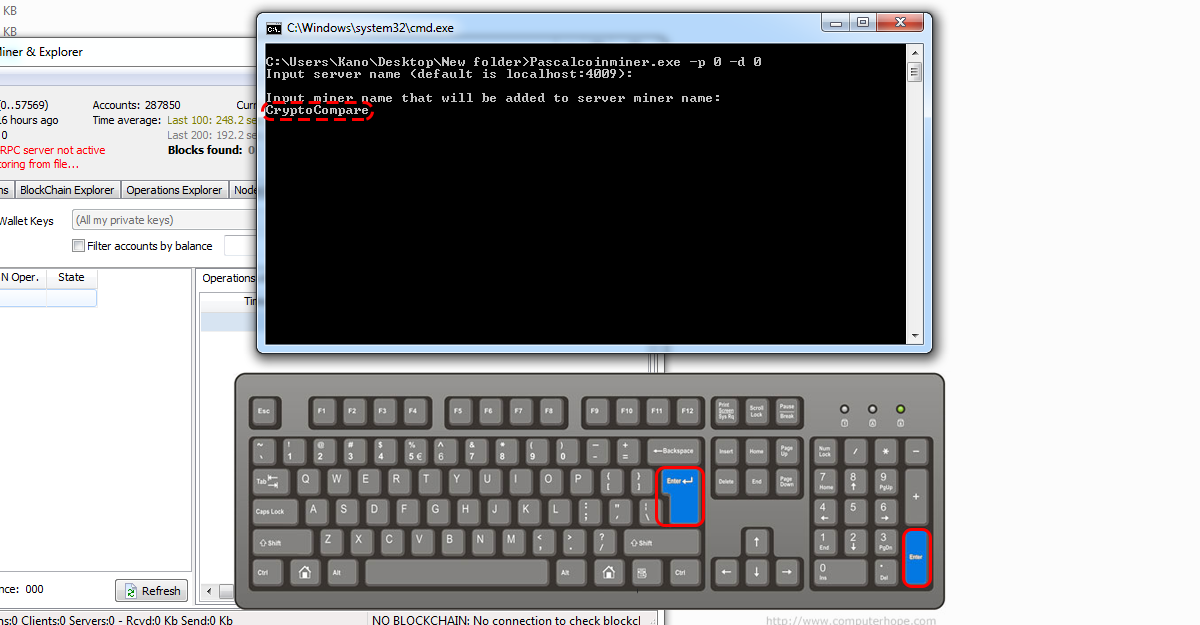 You are now mining PascalCoin! Once, you find a block, the system will generate five accounts for you, which can later be used to pool mine. Good luck!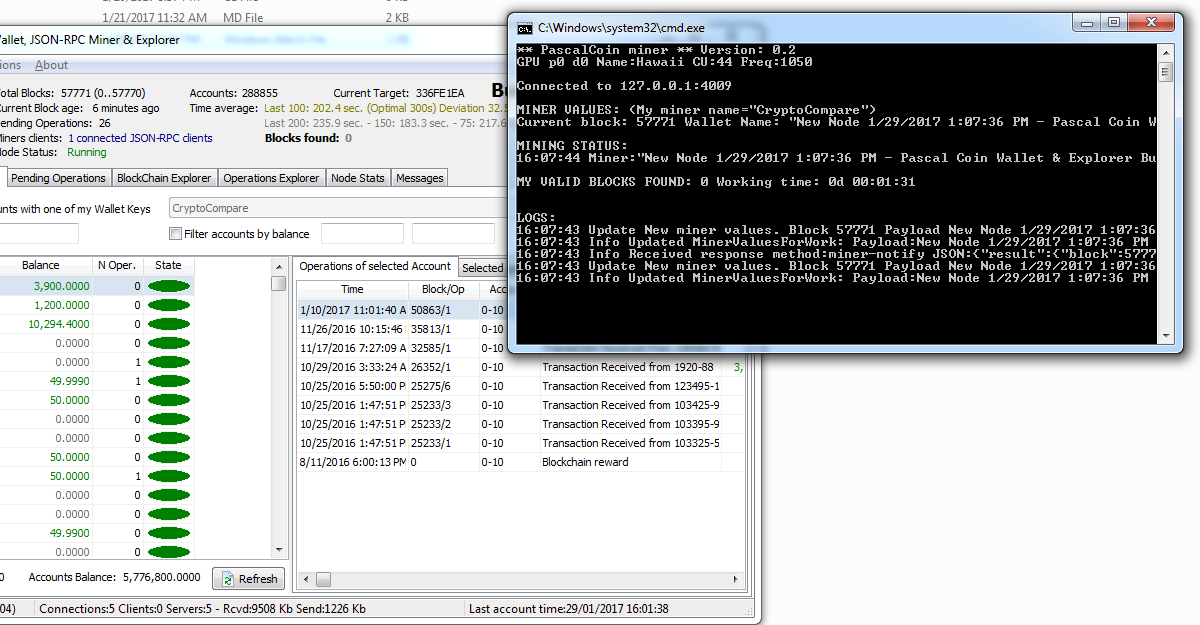 We want to thank Cryptomined. We used his youtube video as a reference for this guide. Make sure to check out his channel, which has many more videos about crypto, mining, and all that stuff we love!
This website is only provided for your general information and is not intended to be relied upon by you in making any investment decisions. You should always combine multiple sources of information and analysis before making an investment and seek independent expert financial advice.
Where we list or describe different products and services, we try to give you the information you need to help you compare them and choose the right product or service for you. We may also have tips and more information to help you compare providers.
Some providers pay us for advertisements or promotions on our website or in emails we may send you. Any commercial agreement we have in place with a provider does not affect how we describe them or their products and services. Sponsored companies are clearly labelled.