Cryptocurrency users keep on hearing that if they don't control the keys to access their wallets, they don't actually own the funds in them. While the saying is popular, most still keep their funds on exchanges and other custodial solutions.
This means most cryptocurrency users are vulnerable to exit scams, crypto exchange hacks, subpoenas from government entities, and other threats related to them not controlling their own private keys. Self-custody is the solution and often, for newcomers, it may be hard to find the right bitcoin wallet.
Different address formats, a lack of user-friendly experiences, and other cryptocurrency-related complications see most users turn to wallets that they can use if they use an email and password to sign up for. These, more often than not, do not give them access to their keys and could even be exploited.
Enter Bitamp, a new easy-to-use, client-side open-source Bitcoin wallet that fills in the need for newcomers. Bitamp lets users send, receive, and hold bitcoin without forcing them to go through any hoops before giving them access to their keys.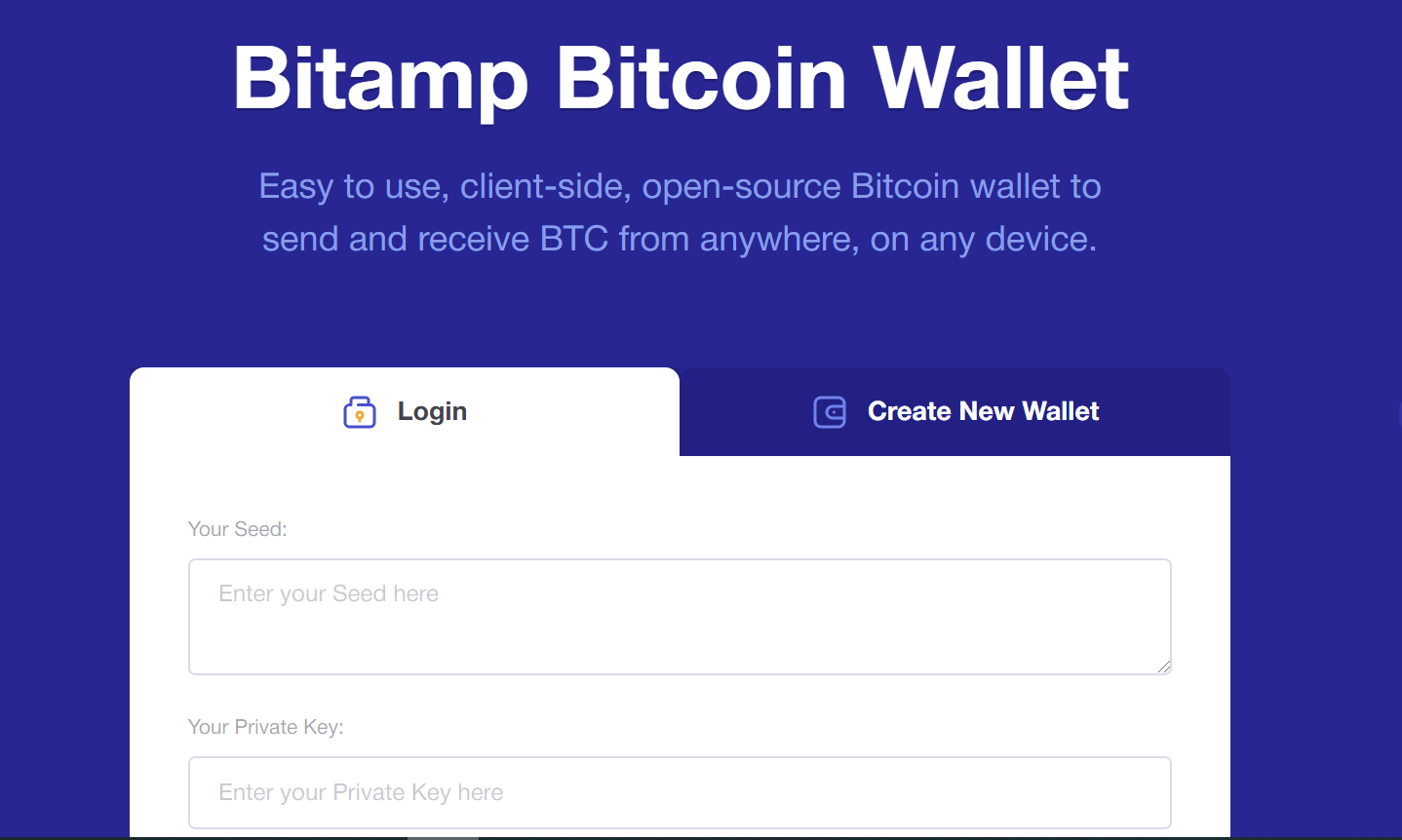 In fact, heading over to Bitamp's website it's possible to see all users need to do is select "create new wallet," enter the seed phrase of their newly created wallet, and access it. Users who have seed phrases from wallets created on other platforms, can anonymously and securely access their funds via Bitamp as well.
An Open-Source Wallet
Bitamp is an open-source wallet, meaning anyone can review its code. Its development is funded by donations and the product has been released under a license from the MIT. The wallet itself provides high anonymity and security.
Once a wallet has been created, users can access their BTC addresses from the platform. Allowing users to select which addresses they want to send and receive funds from can be great to manage their anonymity and operational security, as it allows them to stay one step ahead of blockchain sleuths.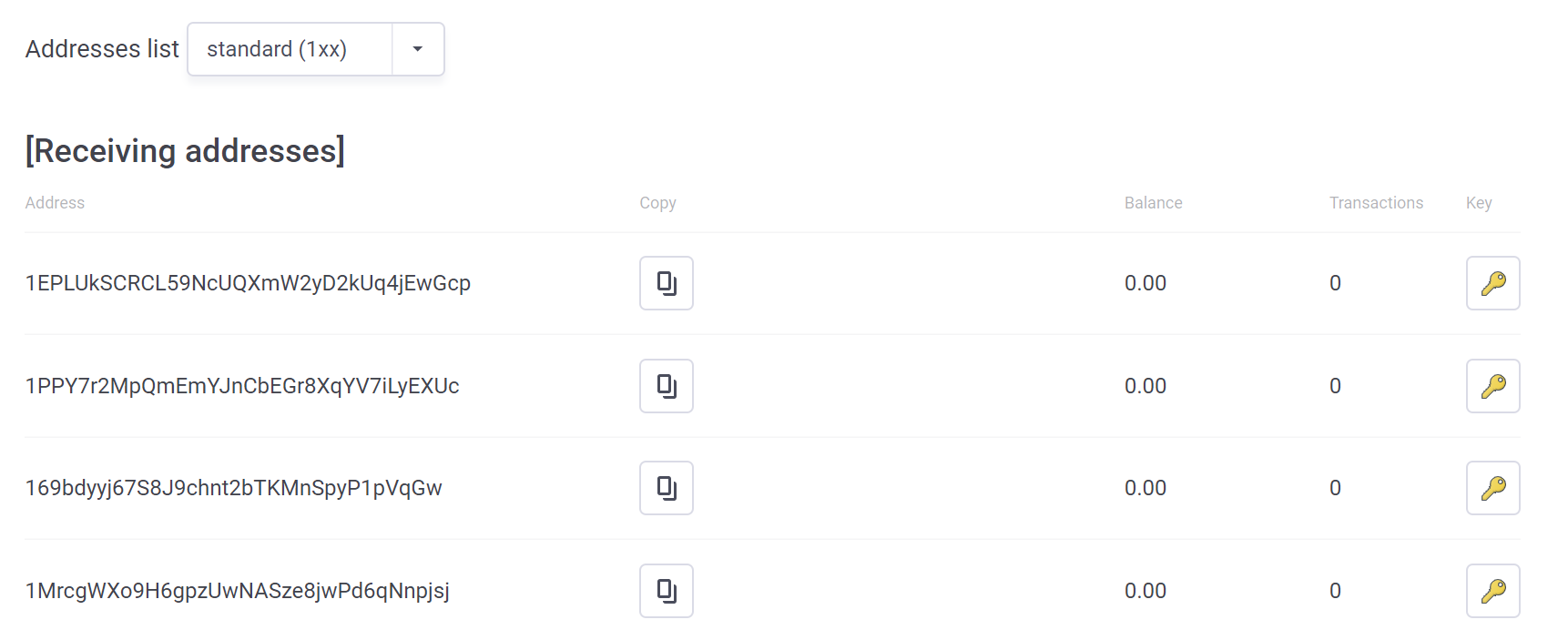 On the address list, clicking the key icon will show the private key for every single one of the available addresses.
Bitamp supports three types of addresses: the standard 1xx BTC addresses, the bxx segregated witness (SegWit) addresses, and the 3xx Pay to Script Hash (p2sh) addresses. This means users are even free to choose to support specific protocols or avoid them if they want to.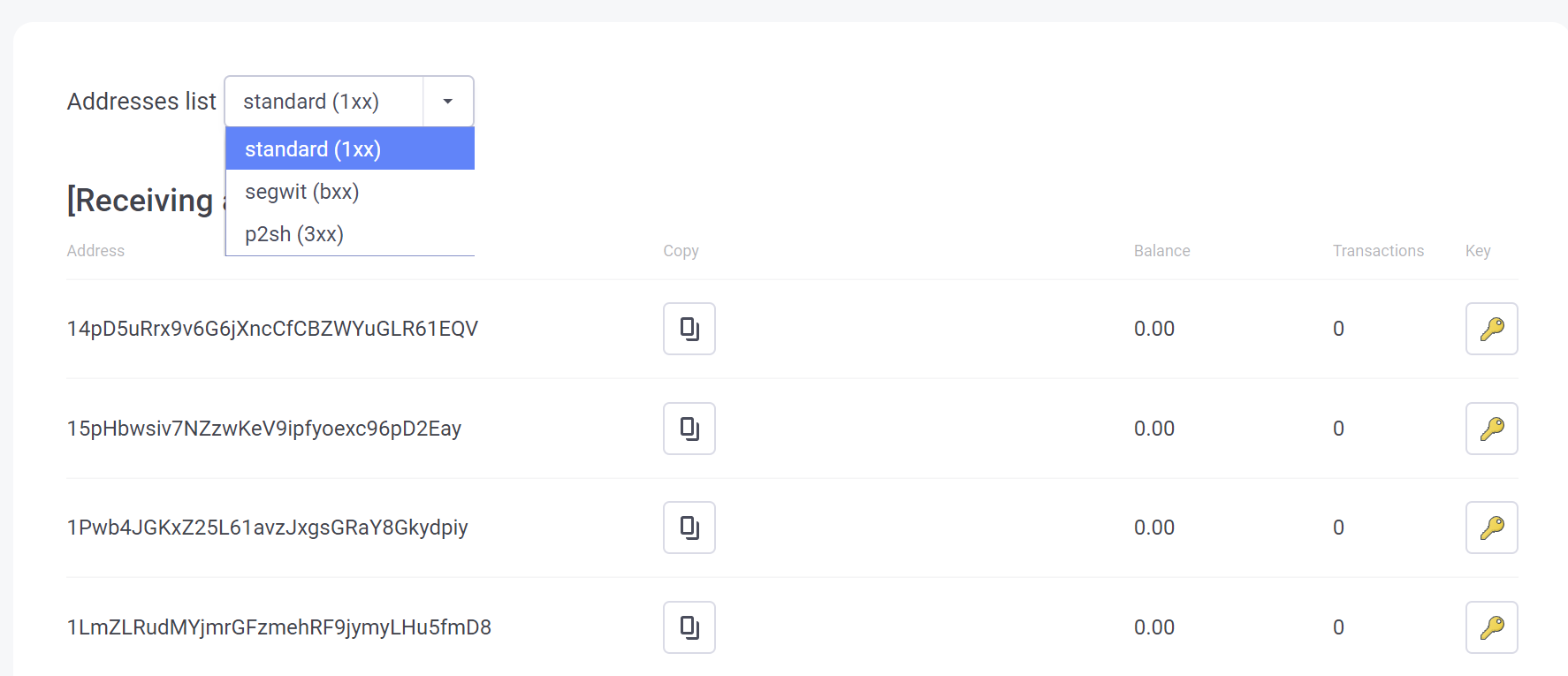 When using Bitamp, everything happens locally in the users' browsers, and seed and private keys are never transmitted, received, or stored. If users lose their keys their wallets may not be recoverable, but at the same time, no third party has access to the funds.
For newcomers to the space, Bitamp offers educational resources on various topics on its website, including on cryptocurrency exchanges, hardware wallets, mining bitcoin, and spending bitcoin.
Security Combined With a User-Friendly Platform
Summing things up, Bitamp is a secure, open-source bitcoin wallet that helps onboard new users in the cryptocurrency by, at its core, being an easy-to-use wallet. It also gives advances users options by allowing them to select addresses using specific protocols and giving them control of various addresses.
In the future, Bitamp is looking to add support for the flagship cryptocurrency's layer-two scaling solution, the Lightning Network, and access to exchanges within its platform. While the Lightning Network isn't yet supported, users can select a specific fee when sending BTC.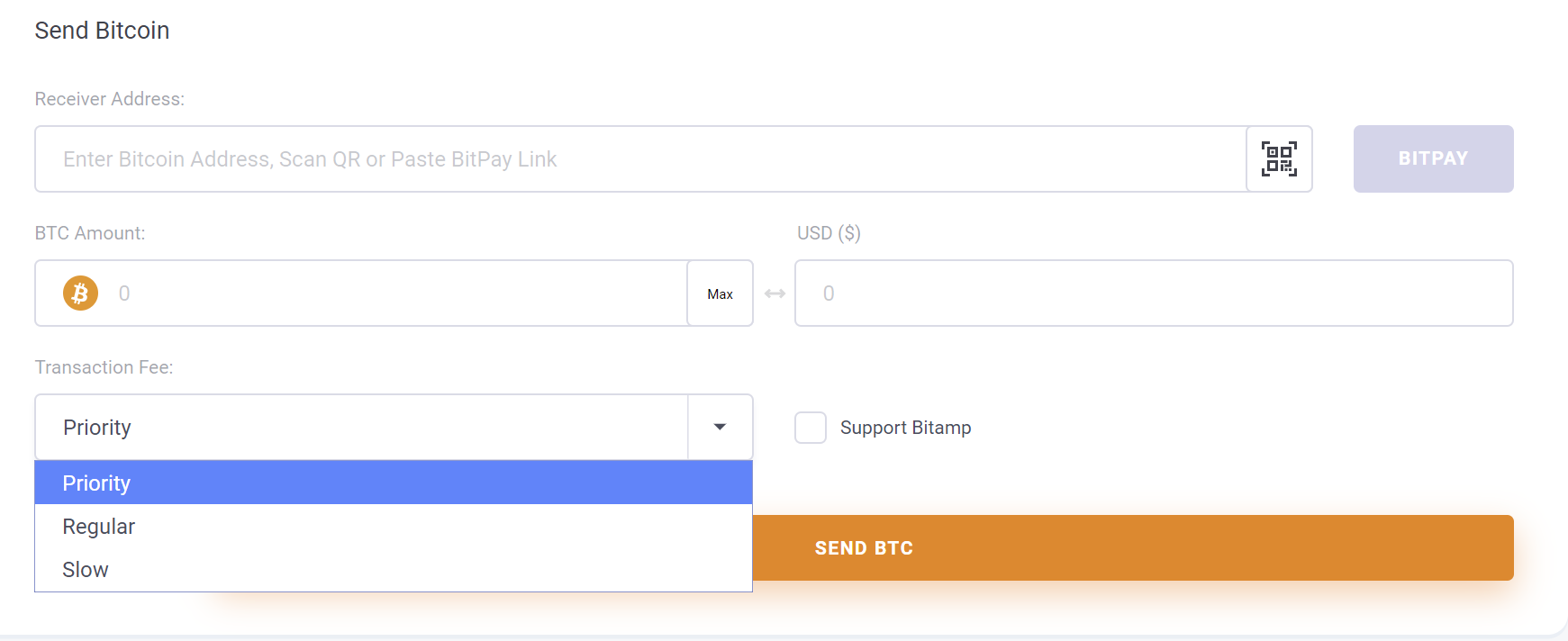 In an effort to further support Bitcoin users, Bitamp offers email support to its users, even though it's an open-source project that relies on donations. You can create your BTC wallet using Bitamp on its website.
This website is only provided for your general information and is not intended to be relied upon by you in making any investment decisions. You should always combine multiple sources of information and analysis before making an investment and seek independent expert financial advice.
Where we list or describe different products and services, we try to give you the information you need to help you compare them and choose the right product or service for you. We may also have tips and more information to help you compare providers.
Some providers pay us for advertisements or promotions on our website or in emails we may send you. Any commercial agreement we have in place with a provider does not affect how we describe them or their products and services. Sponsored companies are clearly labelled.