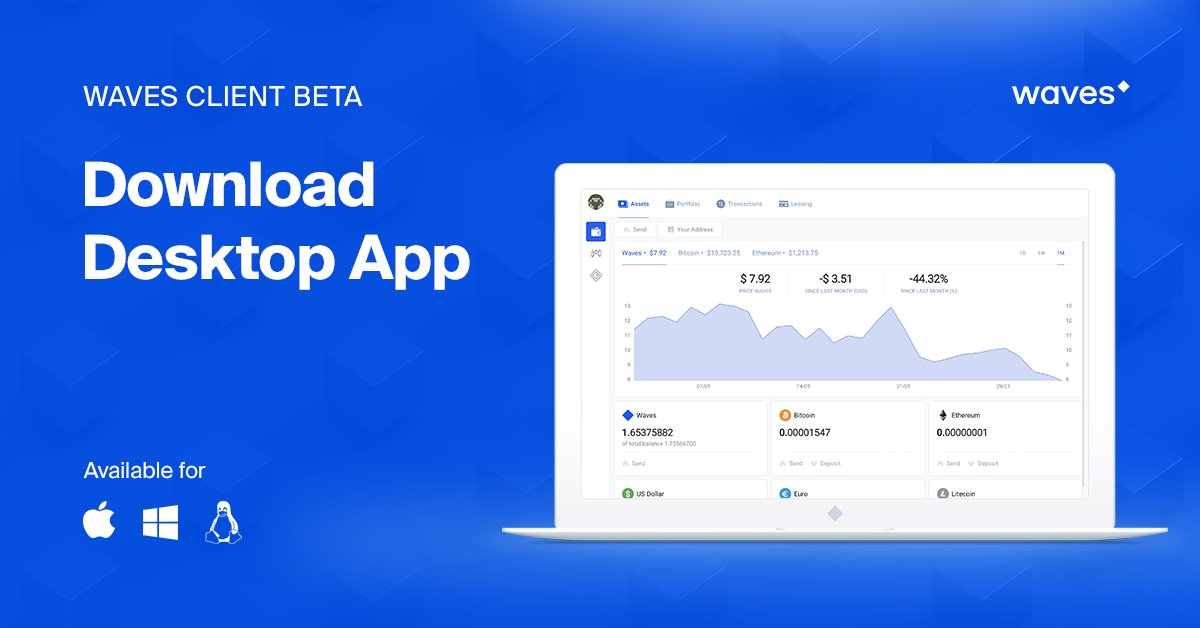 Today we're going to learn how to use the Waves Wallet. The Waves wallet features stable fiat, Bitcoin, Ethereum, Litecoin, Zcash, more than 10,000 Waves-based tokens, one of the fastest blockchains in the cryptosphere, and the Waves Decentralized Exchange (Waves DEX).
Waves, the native currency within the Waves Platform system, is a Delegated Proof of Stake (DPoS) cryptocurrency that allows users to earn rewards by hosting a full node or by leasing their balance to a node. Click here to learn more about Waves and here to learn how to mine/lease Waves.
Part 1: Download and Install the Wallet
Step 1: Go to the Waves Platform official website, and click "Download Client (Beta)"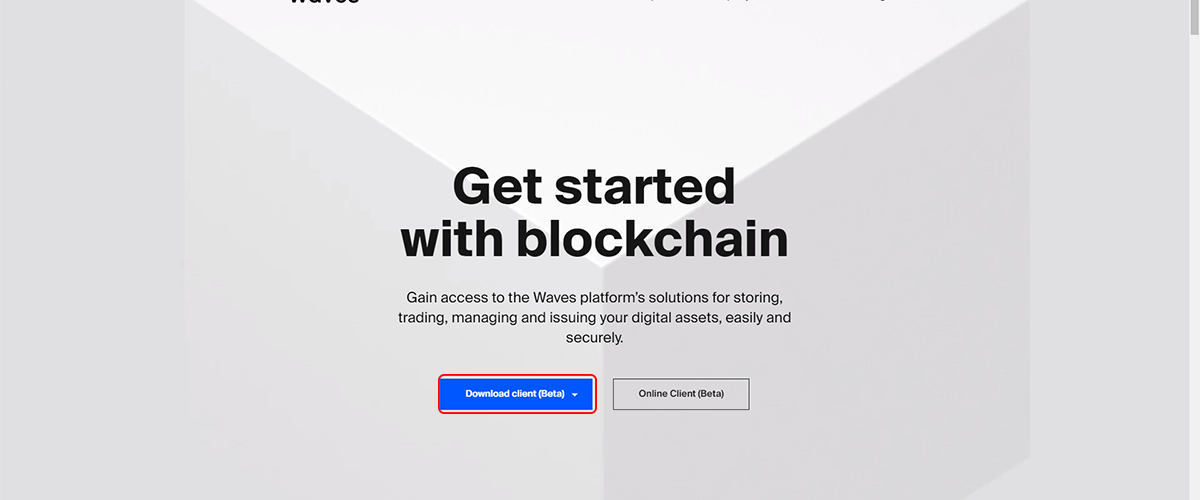 Step 2: choose your OS and click it to download (We're using Windows)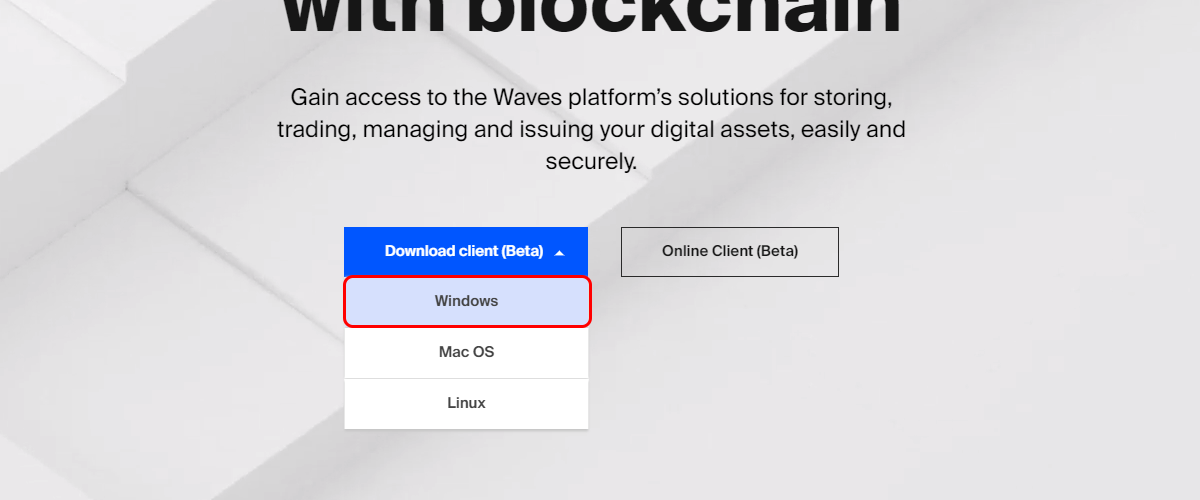 Step 3: Once the download is complete, run the installation file. A window will open, press "Get Started" (or "Restore account" if you already have one)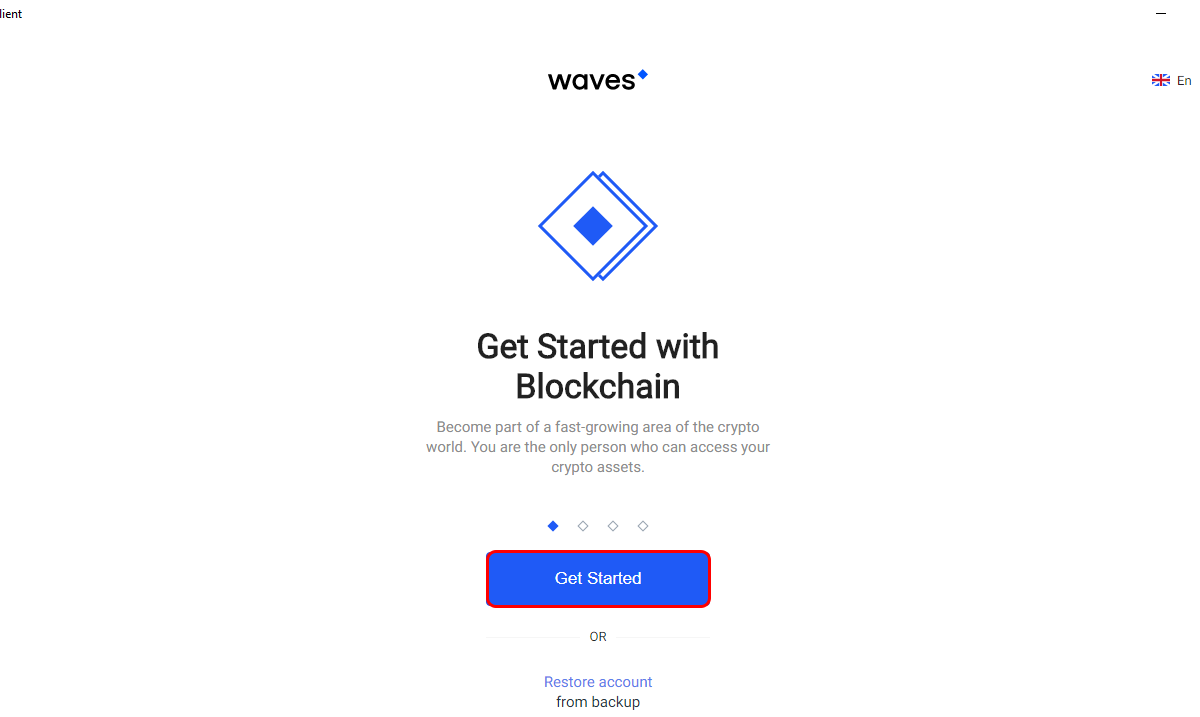 Step 4: Choose an avatar, write a strong password, confirm it and press "continue"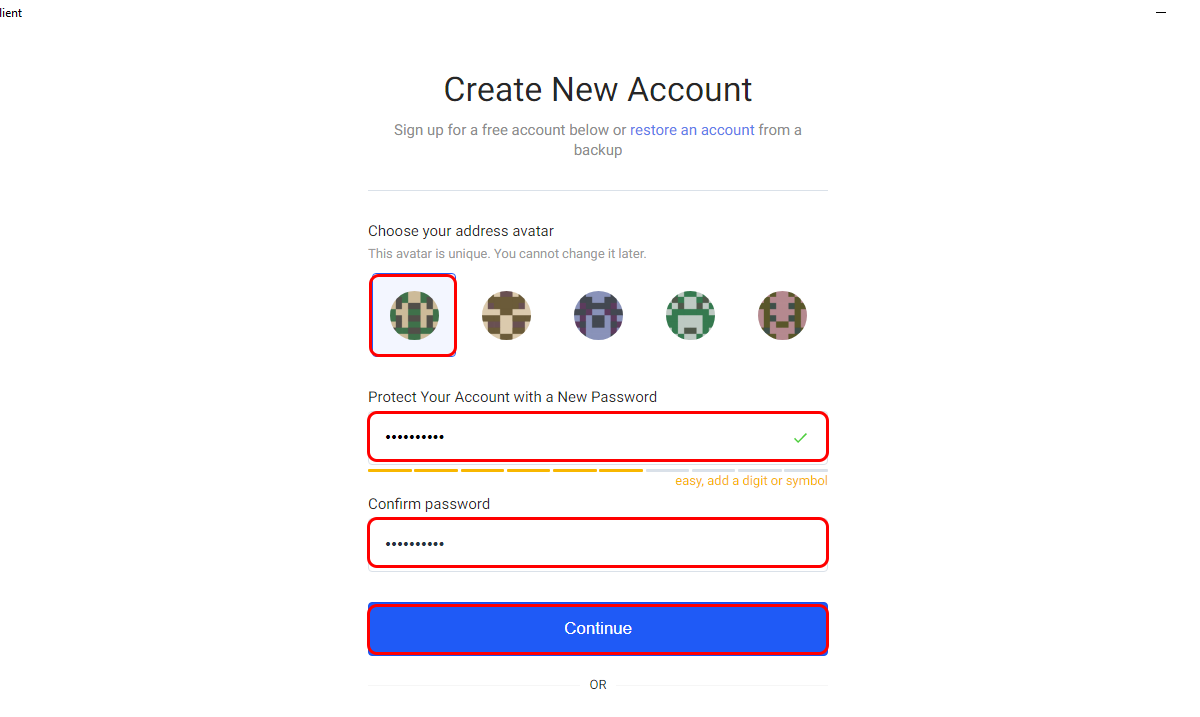 Step 5: Then, you must save the secret phrase (It is crucial for accessing your account in case you forget your password or on another computer, so keep it safe), click on "Back Up Now"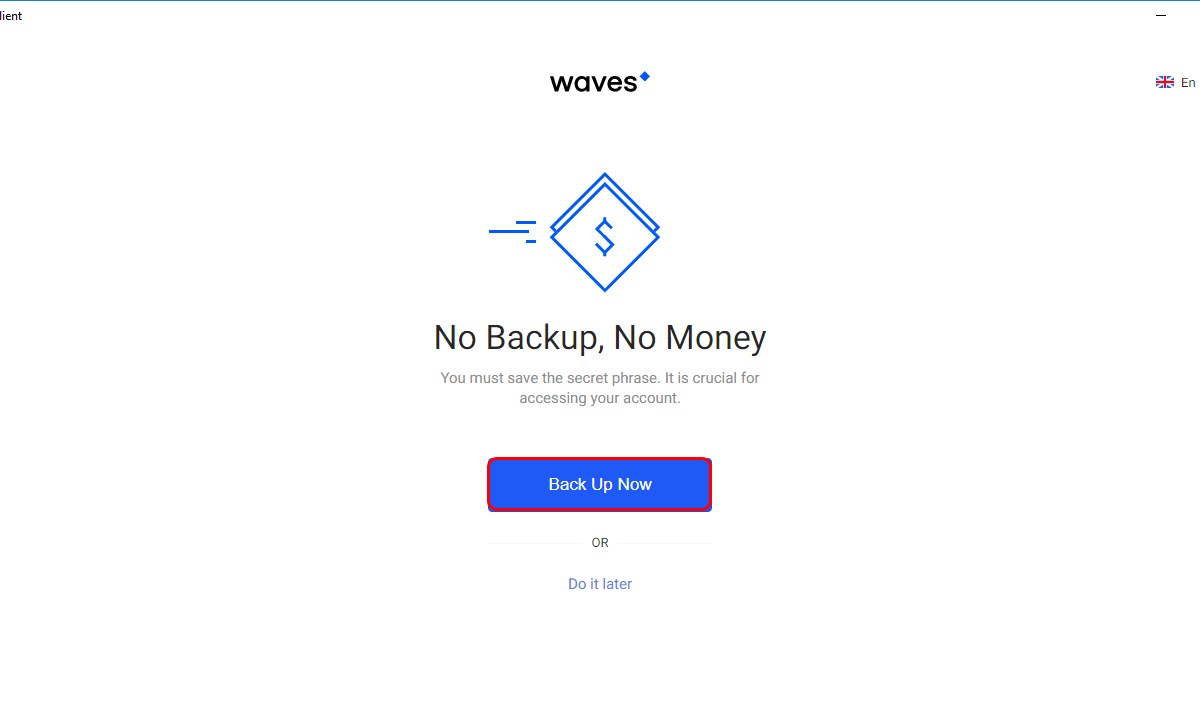 Step 6: Now, the Waves Platform will warn you about the increased frequency of scam and phishing attacks over the last month, press "I Understand" to proceed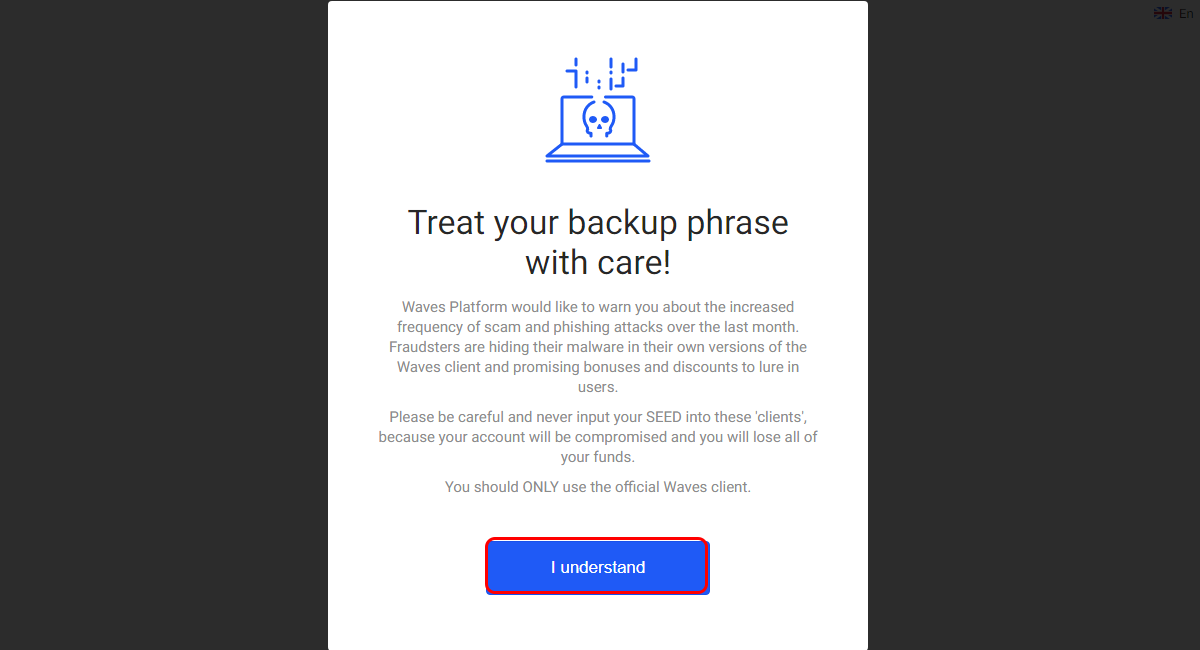 Step 7: Write down your recovery phrase and press "I've written it down"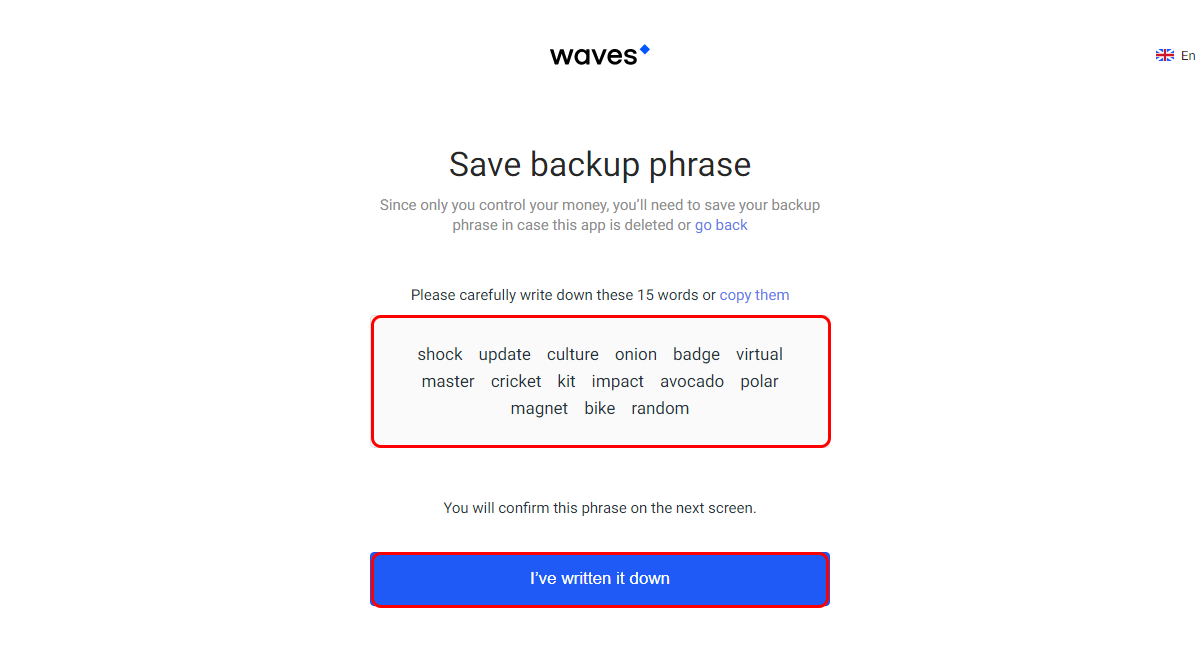 Step 8: Verify your backup phrase clicking on your words in the right order, then click "Confirm"
When registering your account, you will be asked to save your secret phrase (Seed) and to protect your account with a password. On normal centralized servers, special attention is paid to the password, which can be changed and reset via email, if the need arises. However, on decentralized platforms such as Waves, everything is arranged differently:

You use your wallet anonymously, meaning your account is not connected to an email account or any other identifying data.

Your password protects your account when working on a certain device or browser. It is needed in order to ensure that your secret phrase is not saved in storage and that attackers cannot gain access to it.

If you forget your password, you can easily create a new one by using the account recovery form via your secret phrase. If you lose your secret phrase, however, you will have no way to access your account.

You cannot change your secret phrase. If you accidentally sent it to someone or suspect that scammers have taken it over, then create a new Waves wallet immediately and transfer your funds to it. Do not forget to save a new secret phrase when creating a new wallet.
Step 9: To use the Waves client you'll need to confirm that you understand that your funds are held securely on your device, not by a company and if this app is moved to another device or deleted, your Waves can only be recovered with the backup phrase. (the 3rd check is optional)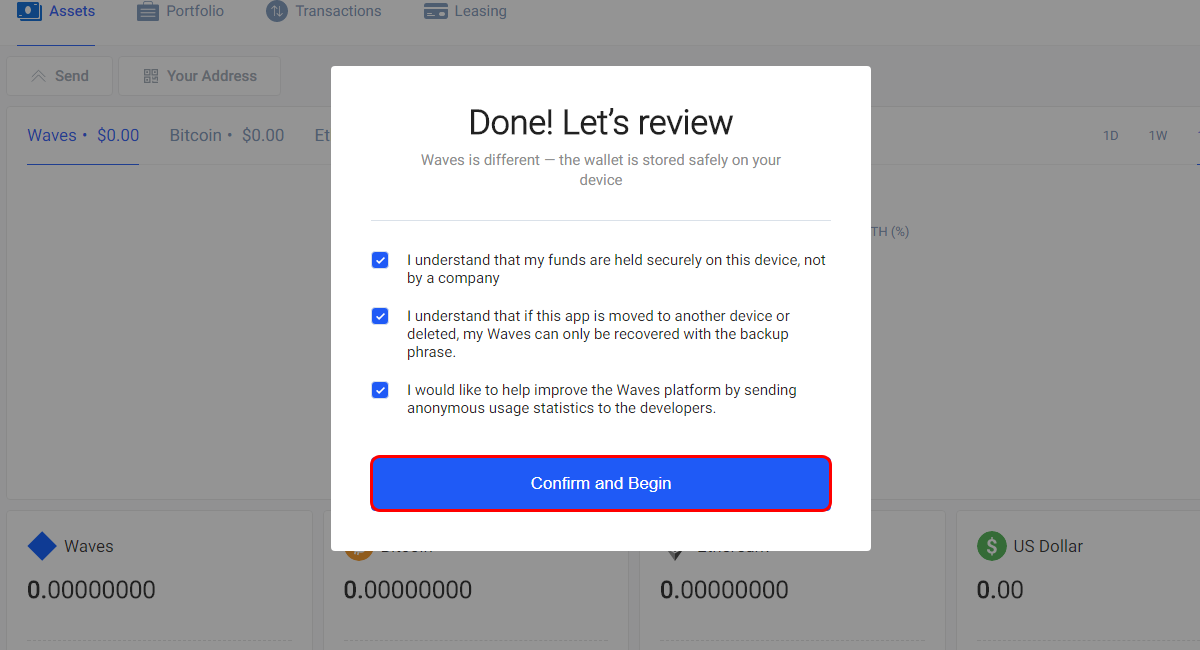 Part 2: Receive Funds
Now that we have installed the wallet, let's see how to use it.
Step 1: To receive funds, click on the "Deposit" button of the coin you wish to deposit.

Step 2: A window with your address will pop up, that is you waves address, use it to receive funds, including Waves and Waves-based tokens.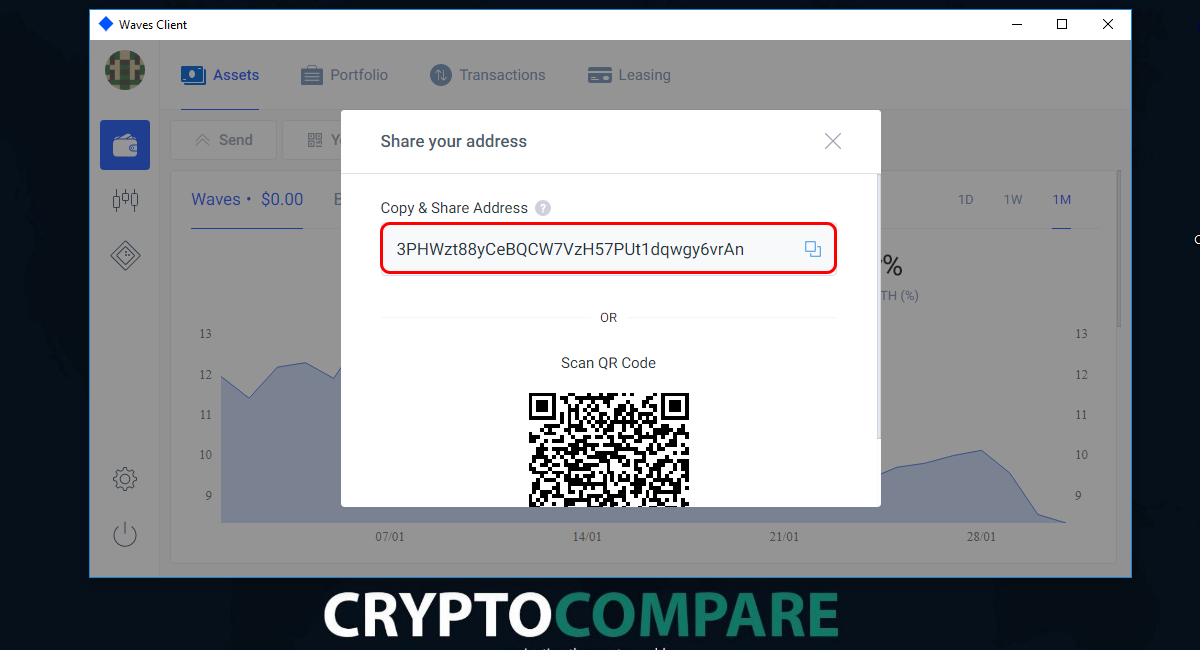 Part 3: Send funds
Step 1: Click on the "Send" button
Step 2: A window will pop up again, fill with the

recipient

address and amount, then press "Continue" to send the funds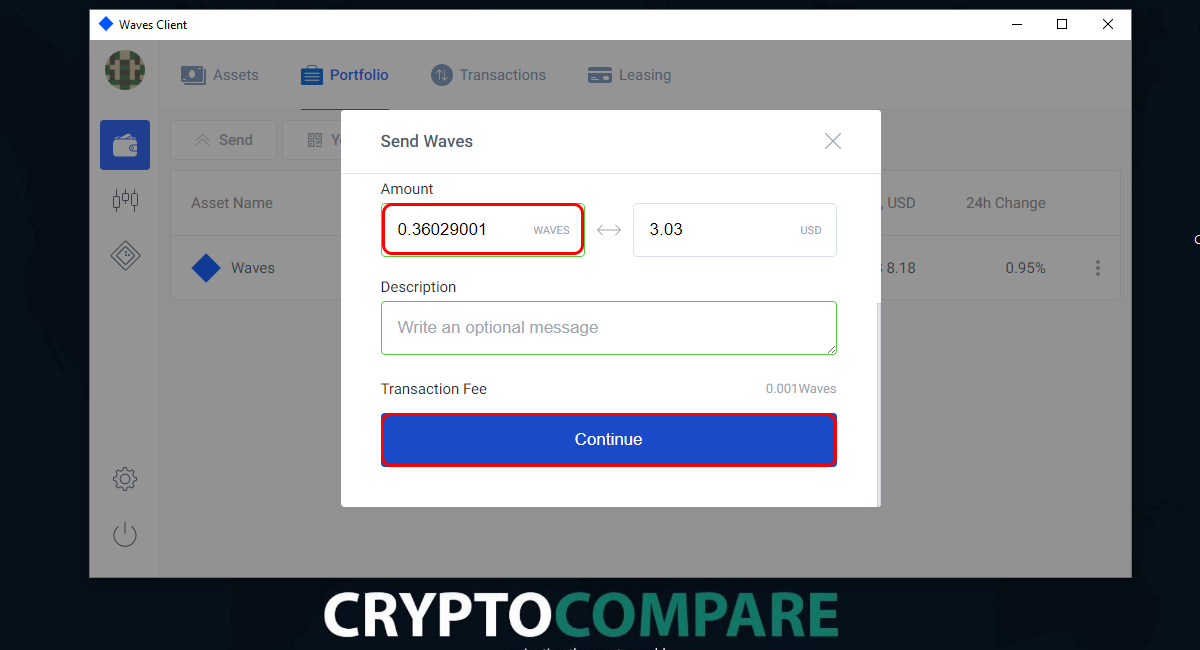 Step 3: Confirm the values and press "Confirm"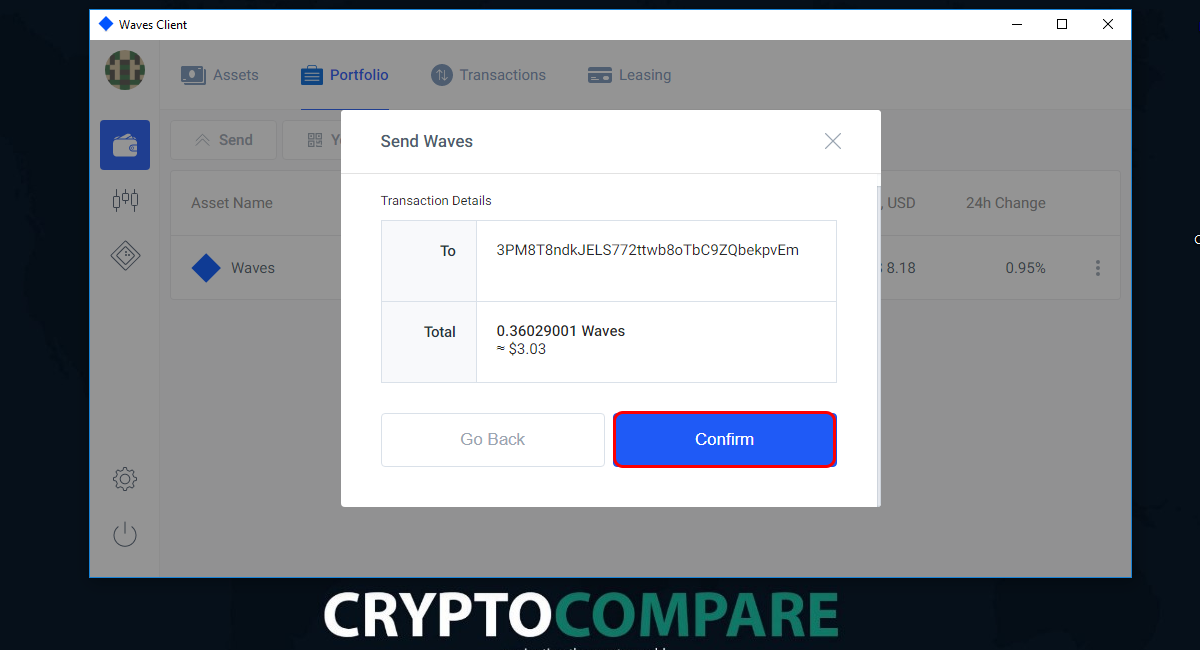 That's it, you know now how to use the basics of this wallet, you can even explore the decentralized exchange and the tokens generator on the left sidebar.
This website is only provided for your general information and is not intended to be relied upon by you in making any investment decisions. You should always combine multiple sources of information and analysis before making an investment and seek independent expert financial advice.
Where we list or describe different products and services, we try to give you the information you need to help you compare them and choose the right product or service for you. We may also have tips and more information to help you compare providers.
Some providers pay us for advertisements or promotions on our website or in emails we may send you. Any commercial agreement we have in place with a provider does not affect how we describe them or their products and services. Sponsored companies are clearly labelled.