Digibyte is a Proof of Work cryptocurrency based on a multi-algorithm system that allows users to mine it through five different algorithms. DGB has recently grown in value to reach the top 15 most valuable coins by market cap (At the time of writing). DGB has recently moved to activate SegWit and has been able to amass popularity among gamers.
In this guide, we're going to show you how to receive, store and send Digibyte with the official Digibyte wallet which will require you to run a full node and store the Digibyte blockchain.
Part 1 - Download and Install the Digibyte wallet
Step 1: Click here to go to the download page for the Digibyte wallet
Step 2: Scroll down, choose your O.S and respective version and click on it. We're using Windows 10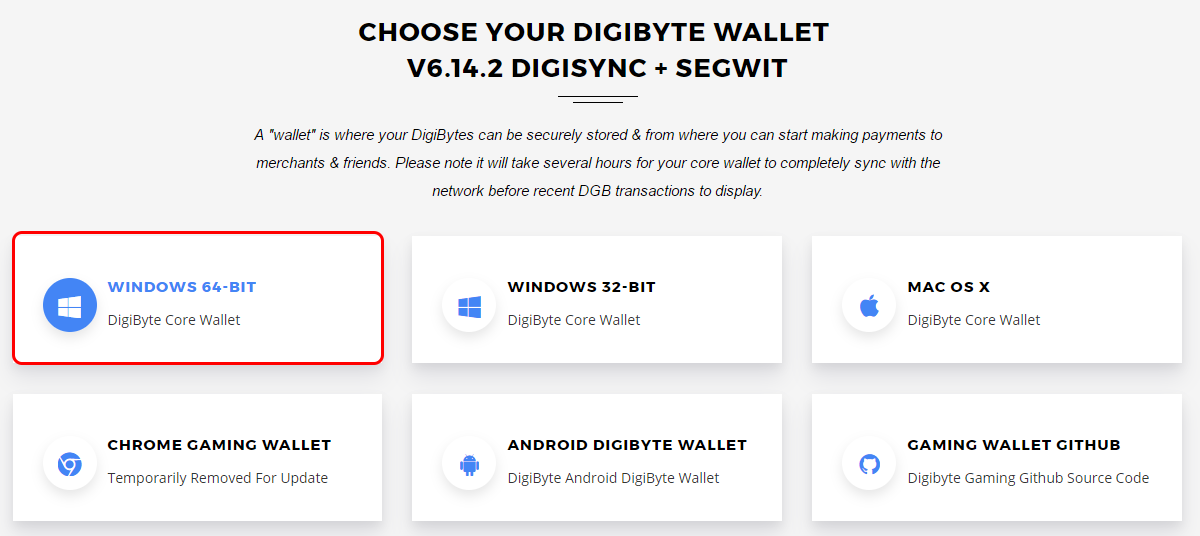 Step 3: Double-click the setup. Extract the .zip file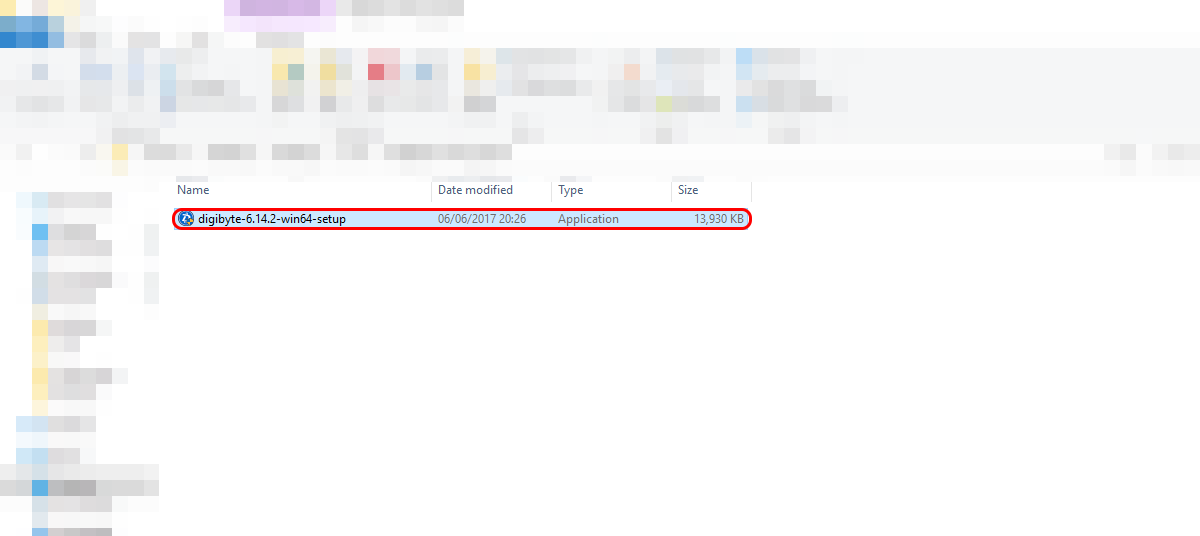 Step 4: Click "Next"

Step 5: Choose where to install and click "Next"

Step 8: Choose a start menu folder for the program's shortcut and click "Install"

Step 9: Wait for the setup to install

Step 10: Click "Next"

Step 11: Click "Finish" to close the setup and launch Digibyte

If you chose to launch Digibyte, the wallet will start automatically. You can start Digibyte by searching for it on the Windows desktop bar
Step 12: Select where to store Digibyte and click "Next"

Step 13: The wallet needs to sync to the blockchain. However, you can start interacting with it. Click "Hide" to carry on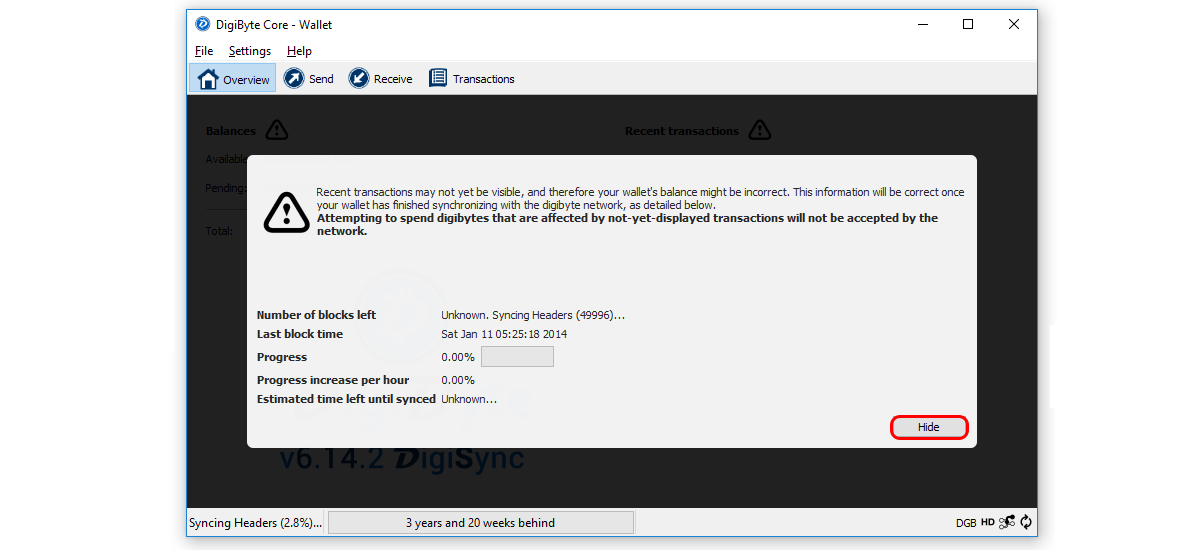 Part 2 - Receiving Digibyte
Step 1: To view your address, click "File"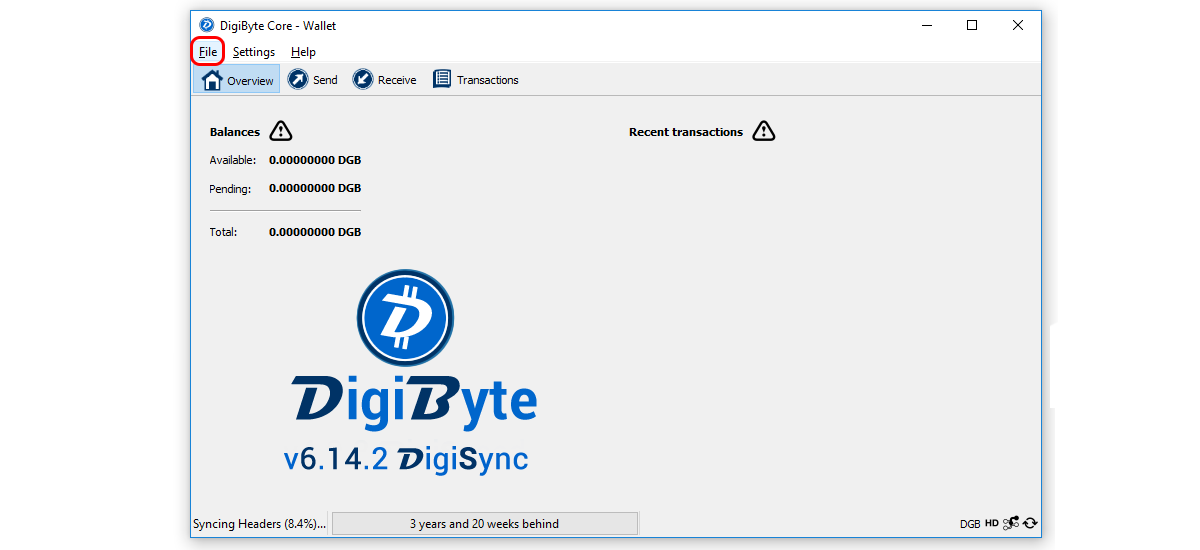 Step 2: Click "Receiving Addresses"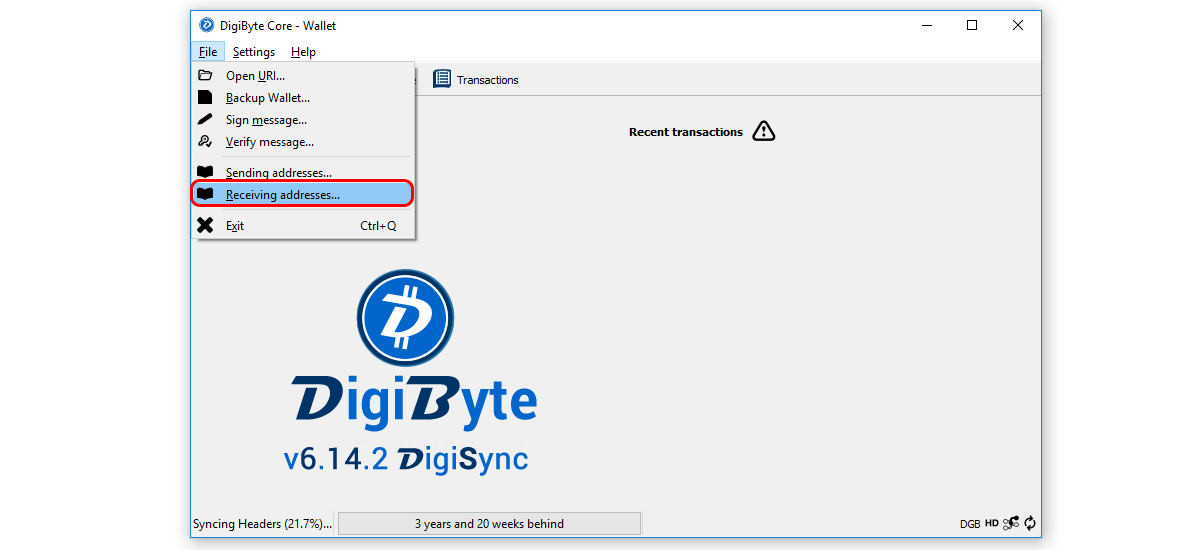 Step 3: Right-click your address and click "Copy Address"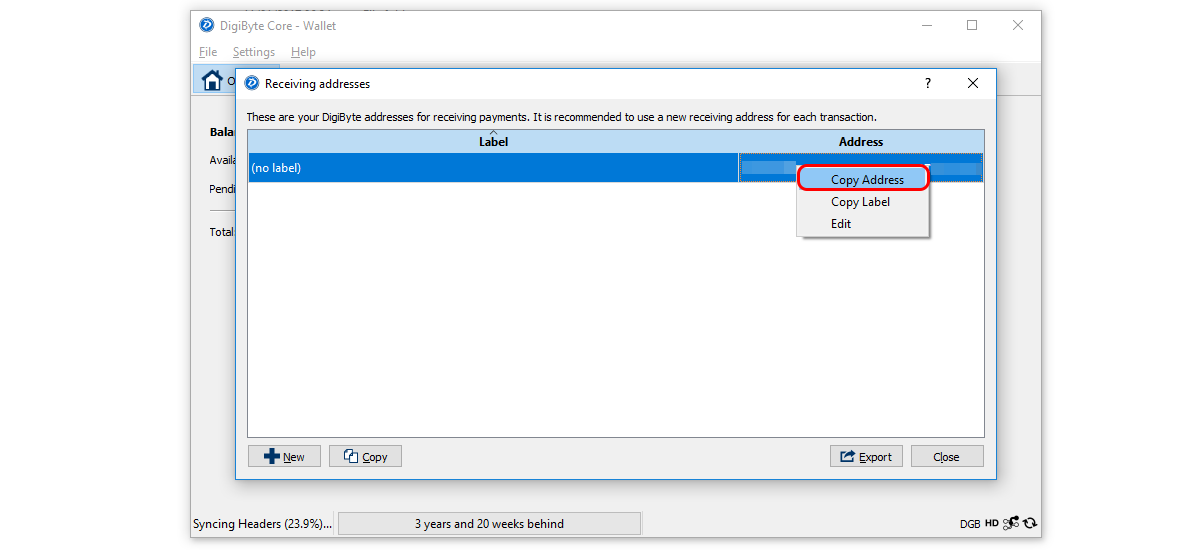 You can also add a label to the wallet by double-clicking the (no label) field and typing an identifier.
If you want to receive multiple payments, creating more than one address is a good idea. Click "New" to add an address.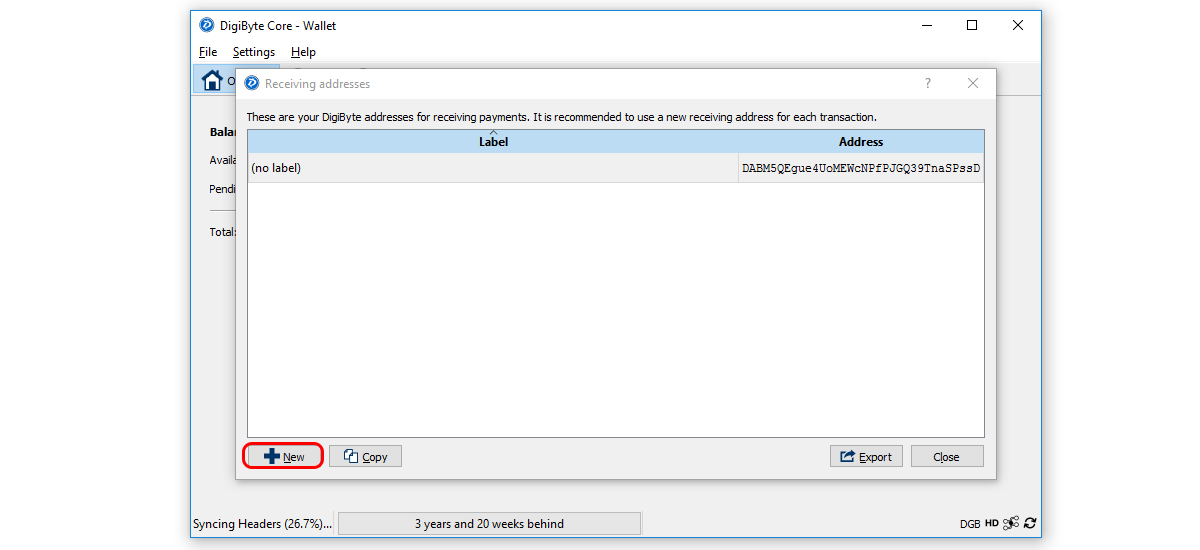 If you want to request a payment, you can do so by clicking "Receive"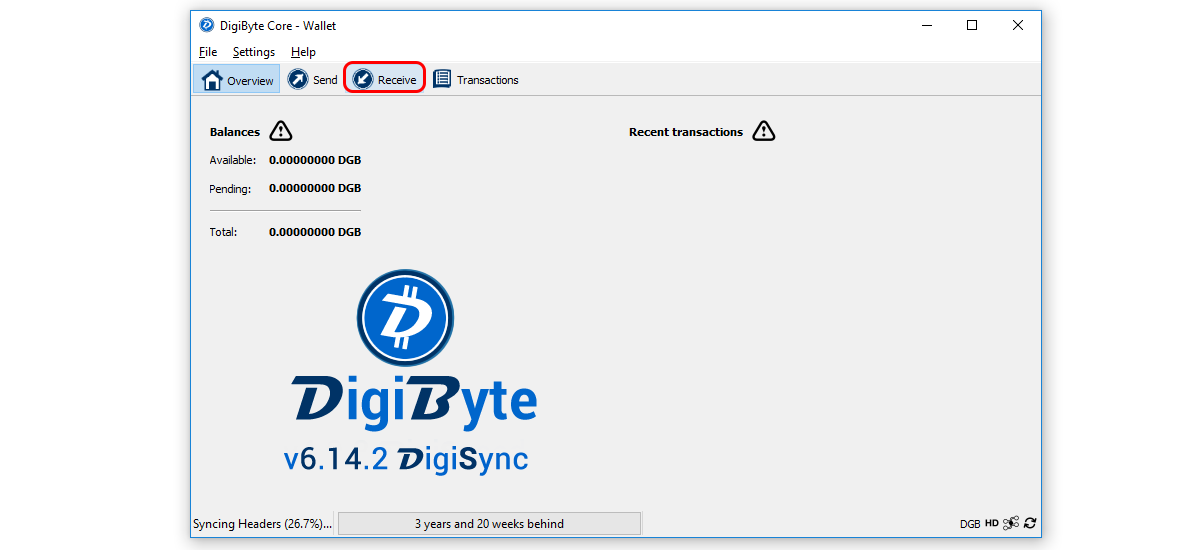 Fill out the information you want to send with the request and click "Request payment"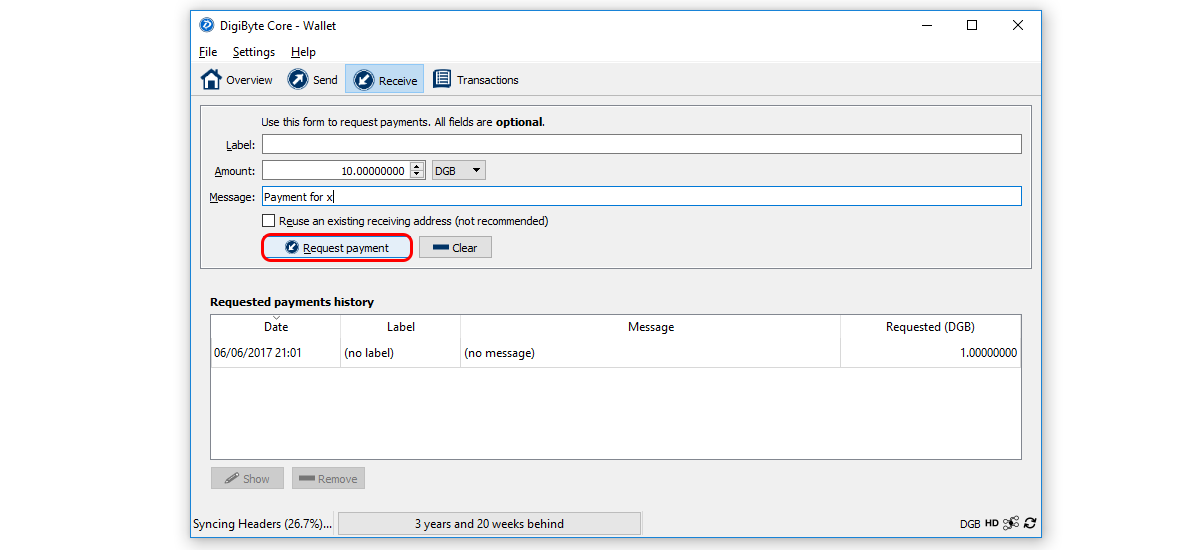 You can now use the info shown to request a specific payment which can be useful if you're selling an item or service, for example.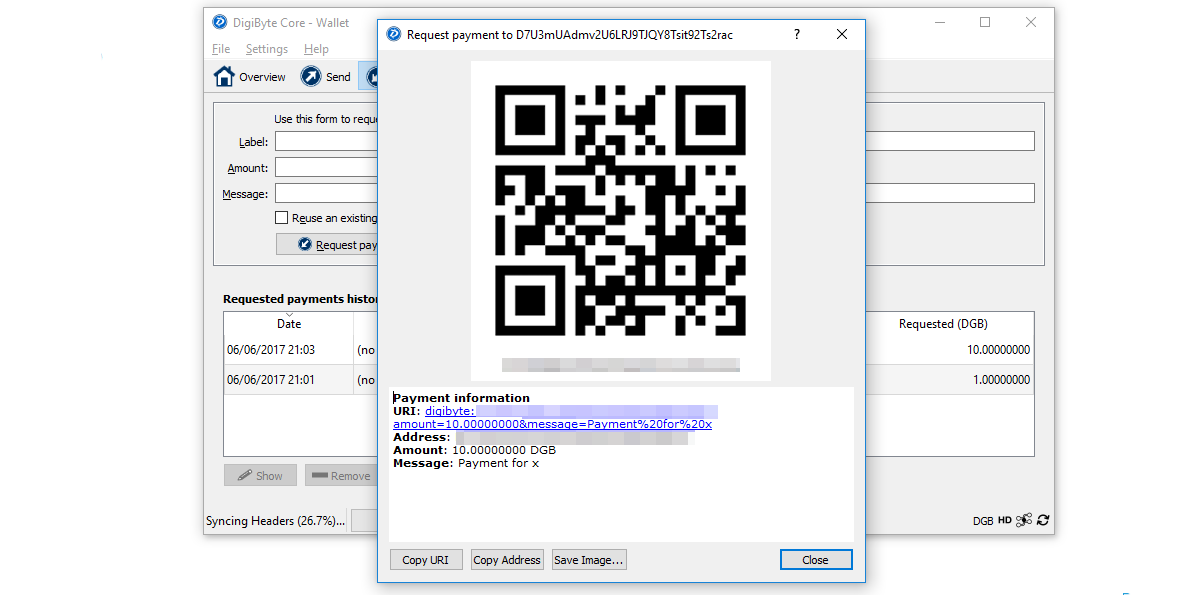 Part 3 - Send Digibyte
Step 1: Click "Send"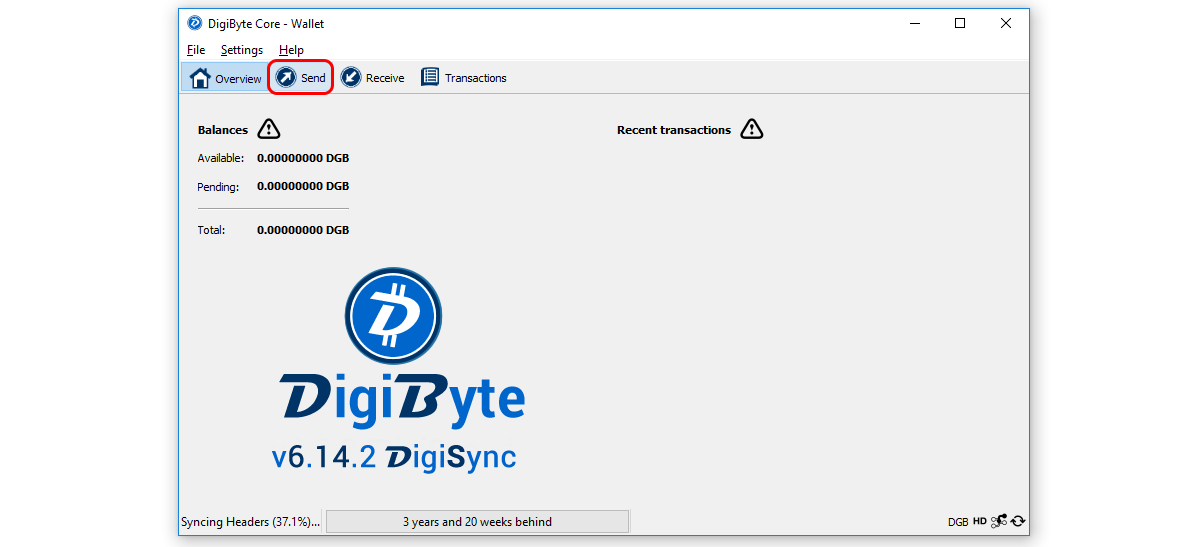 Step 2: Enter the recipient address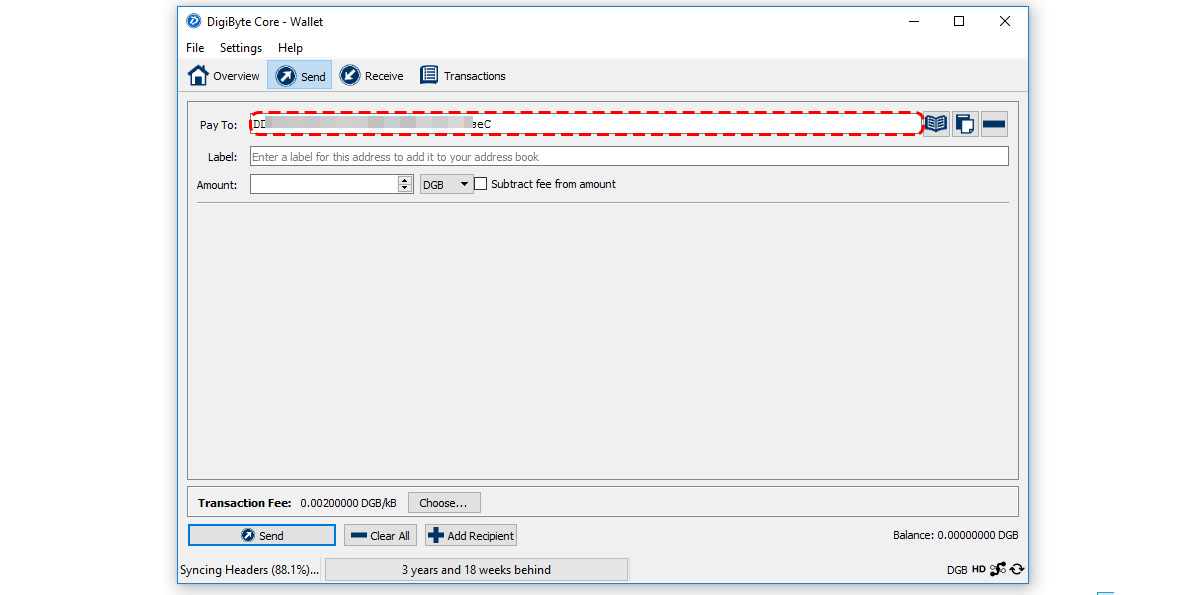 Step 3: Give this wallet a label to save it to your address book (optional)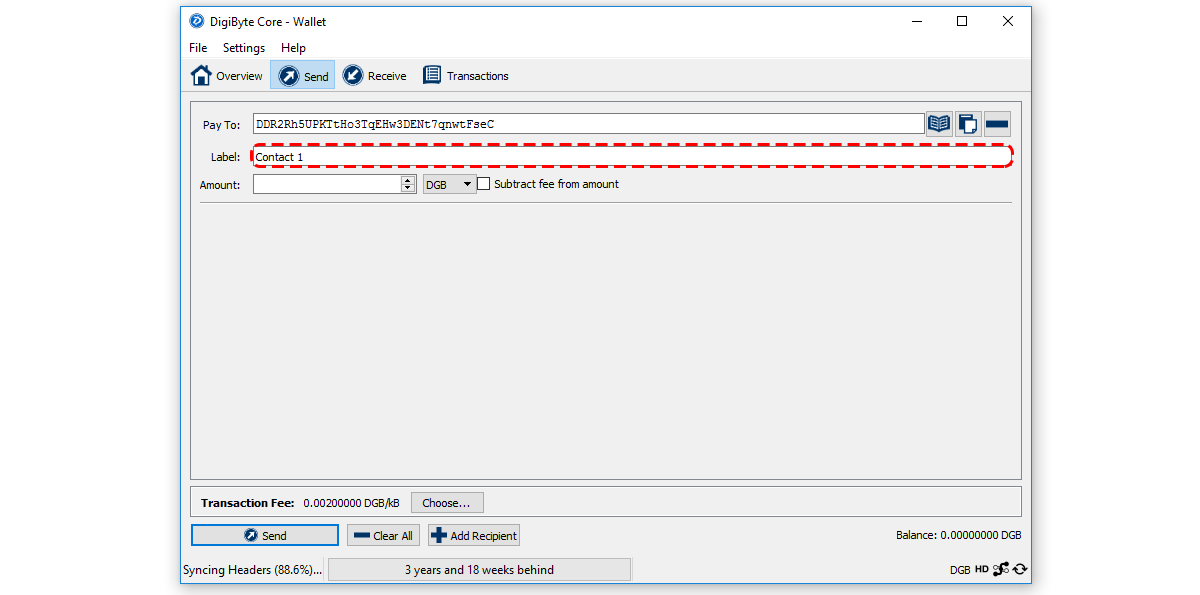 Step 4: Enter the amount of DGB you want to send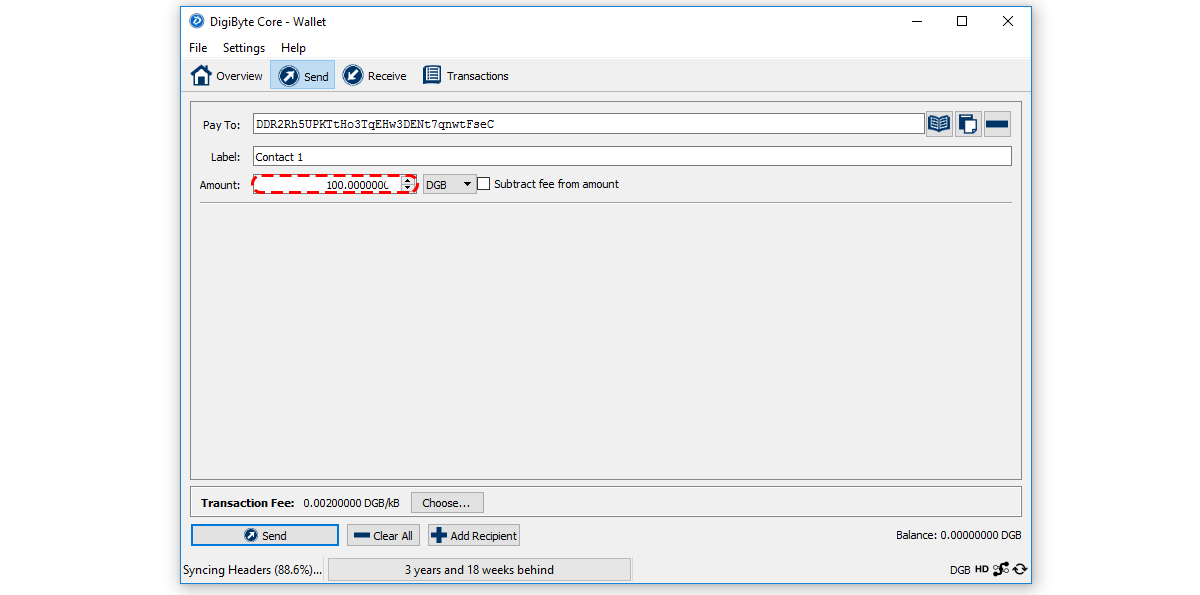 Step 5: Choose the currency unit (DGB, mDGB, uDGB)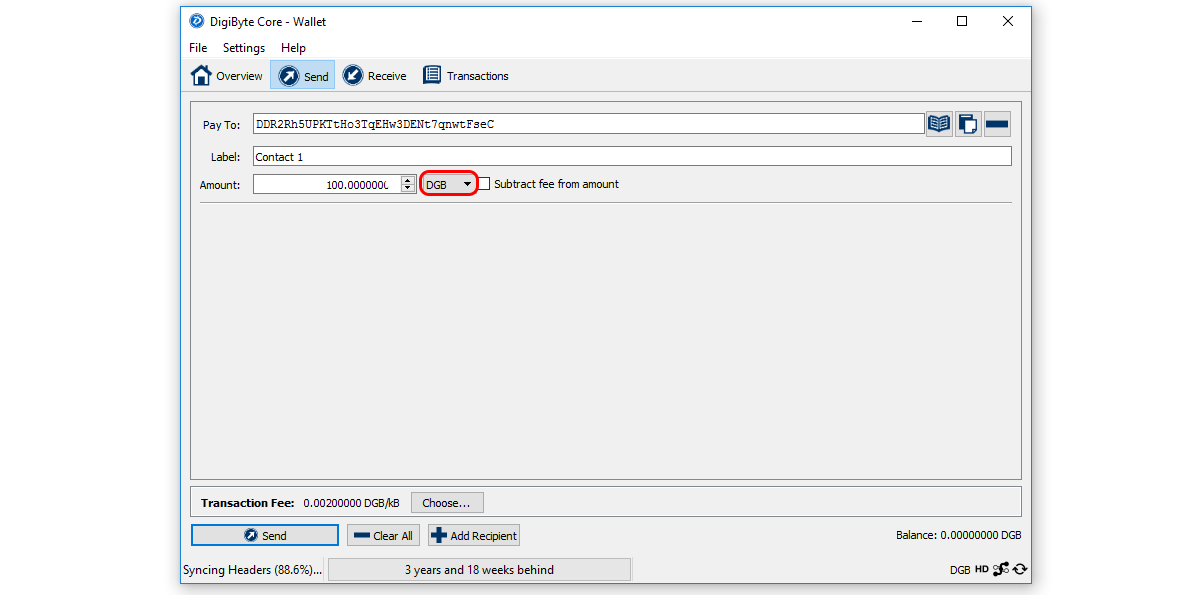 Step 6: Choose if you want to pay the fee from the remaining balance (leave unticked) or if you want to reduce the fee from the transaction (tick the box)
Step 7: Click "Send"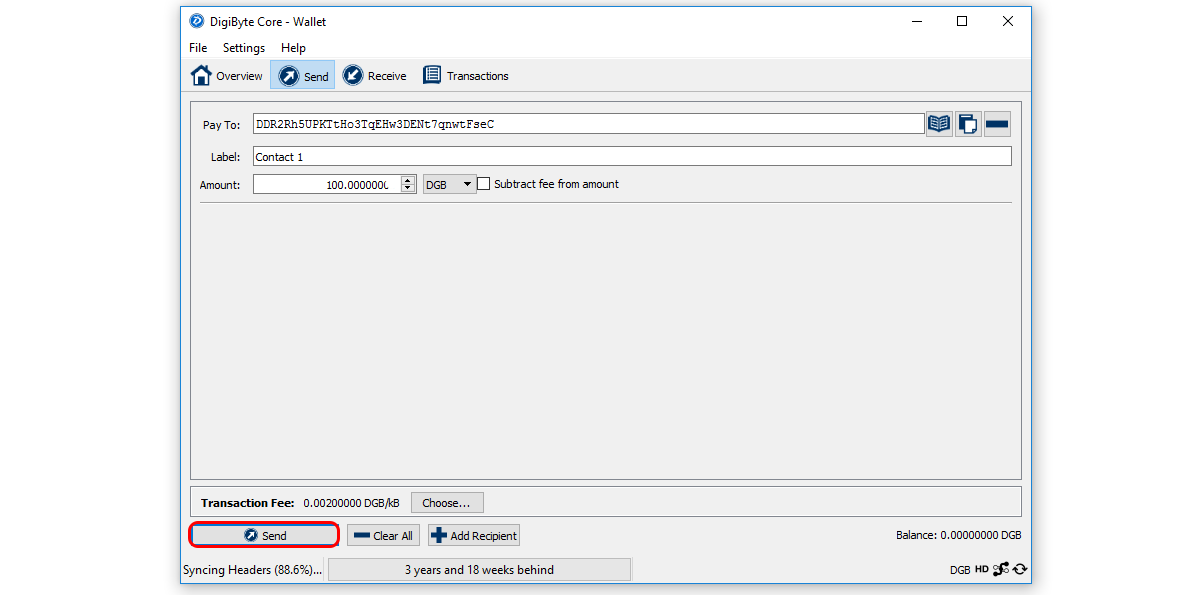 This website is only provided for your general information and is not intended to be relied upon by you in making any investment decisions. You should always combine multiple sources of information and analysis before making an investment and seek independent expert financial advice.
Where we list or describe different products and services, we try to give you the information you need to help you compare them and choose the right product or service for you. We may also have tips and more information to help you compare providers.
Some providers pay us for advertisements or promotions on our website or in emails we may send you. Any commercial agreement we have in place with a provider does not affect how we describe them or their products and services. Sponsored companies are clearly labelled.