How to Use the Brave Browser

Internet ads are getting a bit too much. They're annoying, intrusive and in most cases completely irrelevant. Well, the developers of the Brave Browser felt the same way and if there's a technology that can fix this broken industry is blockchain. Brave Browser, more than a simple ad-blocker, allows users to surf the web, while still allowing webmasters to make revenue. By integrating Bitcoin payments directly on the Browser, Brave allows users to tip their favorite websites if they have an active Bitcoin wallet to receive payments with. Everybody wins! 
Today we want to show you how to use Brave to surf the web seamlessly without putting up with ads and to tip your favorite websites for their hard work.
Part 1 – Download and Install Brave Browser
Step 1: Go to the Brave download page and choose the version that best suits your O.S.

Step 2: Install the BraveSetup. Once the setup is complete, the Brave browser will launch automatically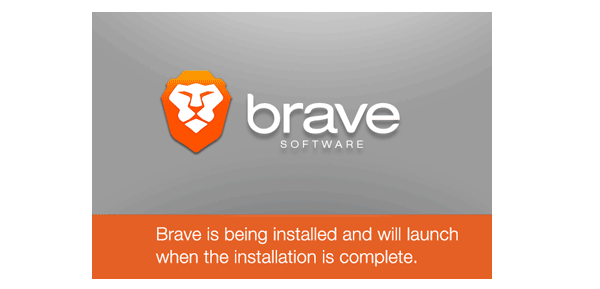 Part 2 – Configure your Brave Browser
Now we want to configure the Brave Browser to our liking.
Step 1: Click on the symbol in the top right corner (1), choose "Bravery" (2) then ""Bravery global settings" (3)

Step 2: Choose the ad and cookie control settings to your liking.

Step 3: Click "Payments" to start using Brave to reward your favorite websites.

Step 4: Turn your Brave Payments on. 

The Brave Browser will now create a wallet for your funds.

Part 3 – Fund your Brave Wallet
Step 1: Now that your wallet has been created, click "Add funds"

Step 2: Choose how you want to add funds. We'll use a normal Bitcoin transaction. Click "Copy to clipboard" and send the funds from your favorite wallet or exchange.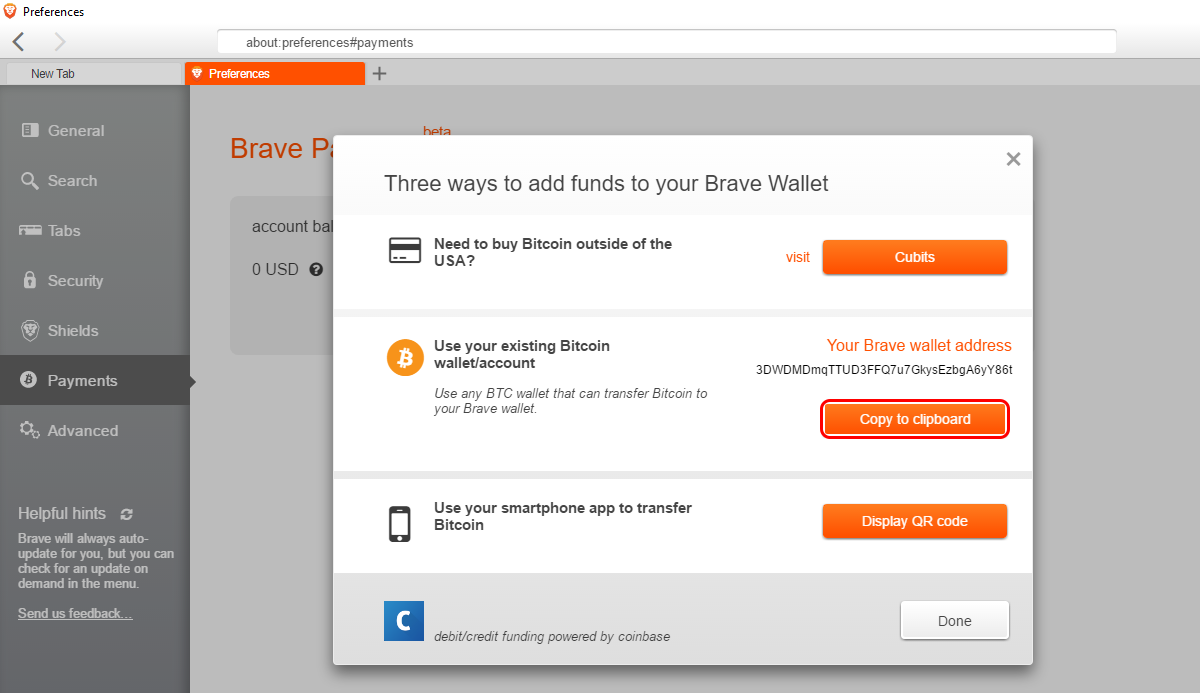 Part 4 - Surf the web and choose who to tip
Now that you've funded your Brave wallet, all you need to do is surf the web. Brave browser will automatically direct your Bitcoins to your favorite websites according to the time you spend in them. You can also choose which sites to support.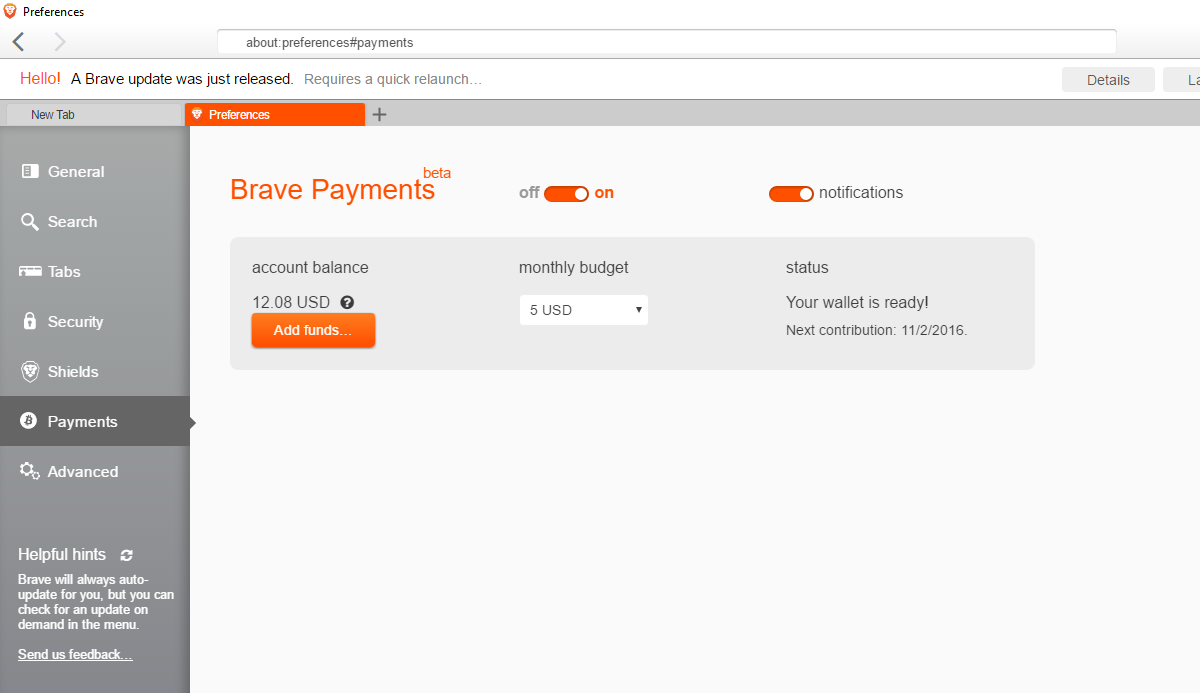 Step 1:

 Browse the web. We'll start with the coolest website ever

As you can see below, the Brave browser will automatically add the websites you browse and include them in the list of websites to contribute to.

You can choose which websites to donate to by turning the Include switch on or off.

And lastly, you can also choose how much to spend monthly. 

As you can see, Brave Browser allows you to surf the web without suffering through endless ads and to reward your favorite websites as you please and according to how much time you spend on them. 
This website is only provided for your general information and is not intended to be relied upon by you in making any investment decisions. You should always combine multiple sources of information and analysis before making an investment and seek independent expert financial advice.
Where we list or describe different products and services, we try to give you the information you need to help you compare them and choose the right product or service for you. We may also have tips and more information to help you compare providers.
Some providers pay us for advertisements or promotions on our website or in emails we may send you. Any commercial agreement we have in place with a provider does not affect how we describe them or their products and services. Sponsored companies are clearly labelled.