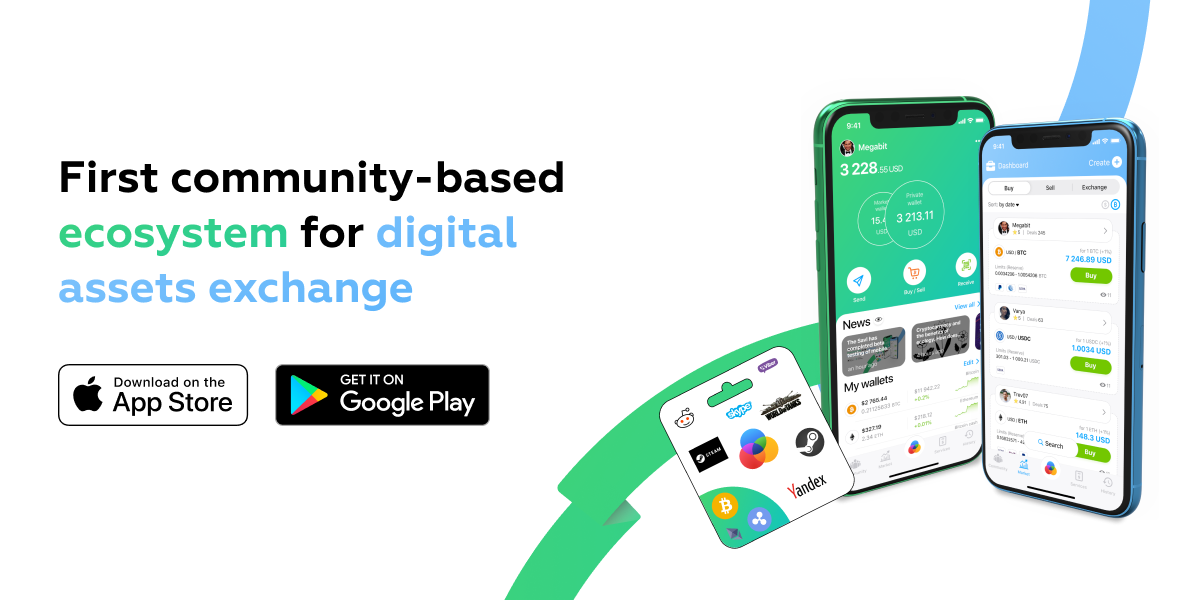 Managing one's involvement in the cryptocurrency space can very easily get confusing, especially if using multiple cryptoassets and engaging with different platforms to buy and sell goods and services on the market.
Keeping track of separate wallets and using them for specific purposes can be hard, especially because for security purposes private keys can't be stored online or in an easy-to-use document that's easily accessible on a mobile device or desktop computer.
The decentralization in the cryptocurrency space makes it somewhat hard to manage our activities in it, which could throw off newcomers to the space and increase the amount of funds being lost. A solution to that problem was developed by the team behind Savl, a one-stop peer-to-peer cryptocurrency ecosystem.
Managing Your Cryptoassets In a Single App
Savl is a cryptocurrency app that creates its own ecosystem through several features, including a multicryptocurrency wallets that supports most top cryptoassets and over 700 ERC-20 tokens. With Savl, you can store your Bitcoin, Bitcoin Cash, Ethereum, XRP, Litecoin, and hundreds of tokens in a single wallet.
On top of that, it's a peer-to-peer platform which means it's possible to buy and sell crypto from other Savl users, without having to pay a commission as the transactions are handled within the Savl ecosystem. When transferring funds, users only have to pay for transactions fees associated with the blockchain they are moving the funds on.
The app also includes a messenger platform with end-to-end encryption that lets like-minded cryptocurrency users discuss current events, transactions, help each other, and more. To make current events easier to discuss, Savl includes a news aggregator available in both English and Russian.
Savl also features an interactive cryptocurrency chart, customizable to show cryptoasset prices in several fiat currencies, as well as a service letting users pay for goods and services with cryptocurrency.
In short, on Savl you will find the following features:
Multicurrency crypto wallet supporting BTC, ETH, BCH, XRP, LTC, and hundreds of ERC-20 tokens

Peer -to-Peer cryptocurrency trading platform

Messenger with end-to-end encryption

News aggregator

Interactive charts

Merchant solutions
It's worth pointing out that on Savl's peer-to-peer market, ads to buy and sell cryptoassets are posted by other users and as such prices may vary, just like the experience you will have buying from different users. There is a rating system in place to reward high-quality services.
When buying crypto, Savl allows for traders to use both crypto and fiat currencies such as USD, EUR, and GBP. Users can select any preferred payment method ranging from PayPal to national bank transfer.
The Savl app emphasizes on social trading by allowing users to engage in private OTC trades. On Savl, users can add each other as Partners  ( a partner is similar to a friend on Facebook) based on their prior trading experience.Traders have an additional way to interact with each other, no need to browse for public ads. Private chats can help users to avoid time delays, negotiate convenient terms "on the go" as well as discuss business matters.
When using the platform you have access and control over your private keys. These are stored encrypted on your device and as such Savl does not have access to them. You can backup your wallet using a twelve-word phrase.
Topping Up Your Savl Wallets
On Savl, you have access to two different wallets: Private and Market. Your Private wallet works like any other cryptoasset wallet, which can send and receive funds via the blockchain and using it each transaction incurs a fee associated with that blockchain.
Topping up your Private wallet can be done so by transferring crypto to the address. After installing the Savl app, available on both Google's Play Store and Apple's App Store, tap on the "Receive" button and select the cryptocurrency you wish to receive on the wallet.
You can choose to copy your wallet address and share it with the sender, or to show the sender a QR code they scan that will copy the wallet's address to their device.
It's also possible to replenish the Private Wallet by buying cryptocurrency from Savl's partners in the "Services" section, which includes fiat currency payment options.
You can add funds to the Market wallet by receiving transactions from other Savl users, as this wallet is not yet available to receive directly from other addresses on the blockchain. With the upcoming Savl 2.0 update, you will also be able to directly receive funds to the wallet. You can also top it up by buying crypto in the Market section on Savl's ecosystem.
You can learn more about the project via Savl's website, or by following its progress on social media.
This is a sponsored story. Its content does not constitute financial advice. Please remember that the value of investments, and any income from them, can fall as well as rise so you could get back less than you invest. If you are unsure of the suitability of your investment please seek advice.
This website is only provided for your general information and is not intended to be relied upon by you in making any investment decisions. You should always combine multiple sources of information and analysis before making an investment and seek independent expert financial advice.
Where we list or describe different products and services, we try to give you the information you need to help you compare them and choose the right product or service for you. We may also have tips and more information to help you compare providers.
Some providers pay us for advertisements or promotions on our website or in emails we may send you. Any commercial agreement we have in place with a provider does not affect how we describe them or their products and services. Sponsored companies are clearly labelled.