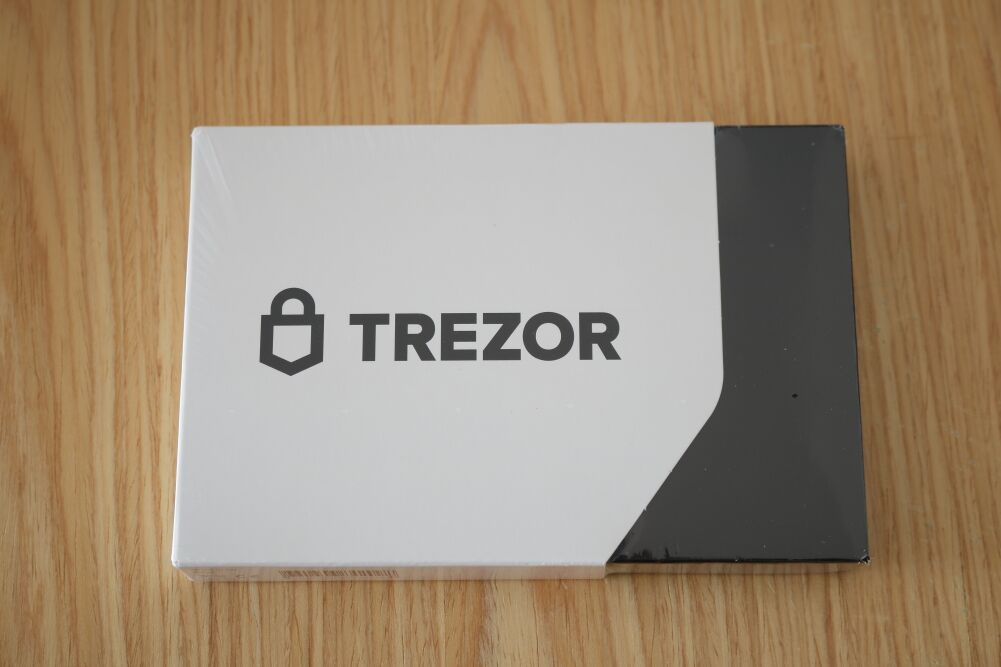 As has been written about in our previous guide on different wallet types, security is paramount when taking control of your crypto assets. Trezor kindly provided us with a Model T hardware wallet to get hands-on with and this guide aims to give some insights to the device and our experience using it.
Device Overview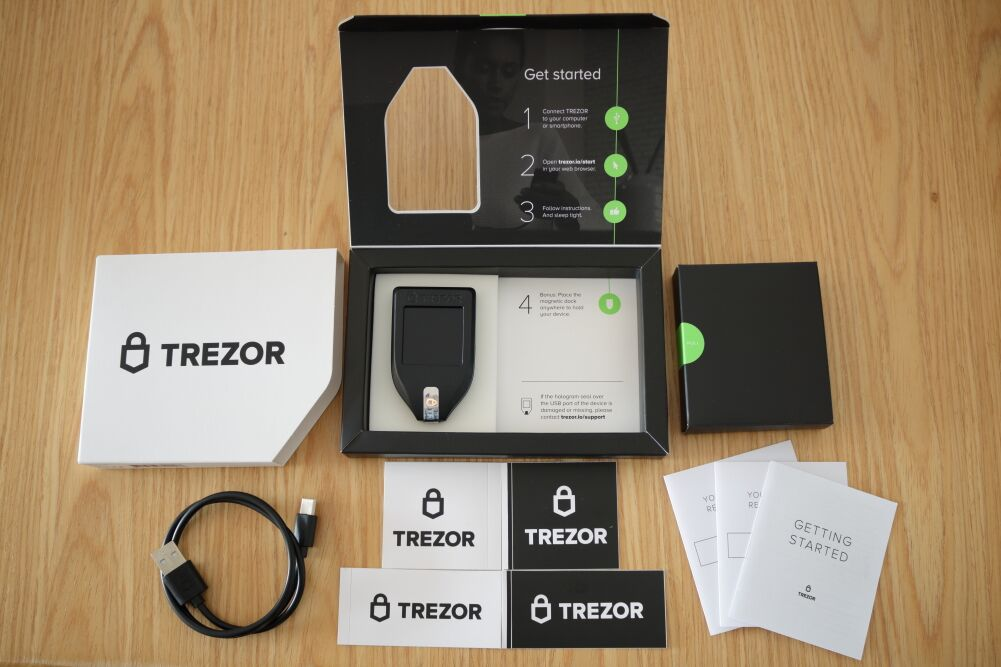 The Model T currently supports 1000+ coins and tokens, boasts a full-colour touchscreen that is used for pin entry and supports offline wallet recovery through the use of 12 or 24-word recovery seeds. In terms of security, some key features noted by Trezor include:
Firmware verification - The device only runs if the firmware is correctly signed by SatoshiLabs

Ultrasound hardware seal - Trezor hardware case is ultrasonically welded, making it difficult to be restored after breakage.

Protected key operations - Operations with private and public keys are only allowed after user authentication via PIN.

Secure update procedure - The bootloader erases memory on firmware update and restores it only if the firmware signature is valid. Downgrade wipes the memory.

Additional passphrase support - Trezor supports BIP39 passphrases, which are never stored or remembered on the device.

Write-protected bootloader - The bootloader is write protected, as the JTAG is disabled. MCU is safeguarded by the Memory Protection Unit.

Reliable backup & recovery - Your recovery seed protects you against theft, loss or destruction of your device. Simply restore the recovery seed, and your wallet is back.
This list of security features can be found here, with more specific threat information documented here.
Hands-on
The setup of the device was a relatively straightforward process, helped greatly by the guided setup process provided by the devices' web-based interface. Whilst there is a good initial 1 - 4 step starter guide in the box containing the device, I would recommend jumping to step 2 first, heading to https://trezor.io/start and selecting the Model T device. The reason for this is to view the useful video overview of what a genuine TREZOR security seal looks like - and to ensure your device matches. It is highly recommended based on security advocates findings to purchase Trezor and other hardware wallets directly from their manufacturers websites to reduce the risk of security seal and device tampering.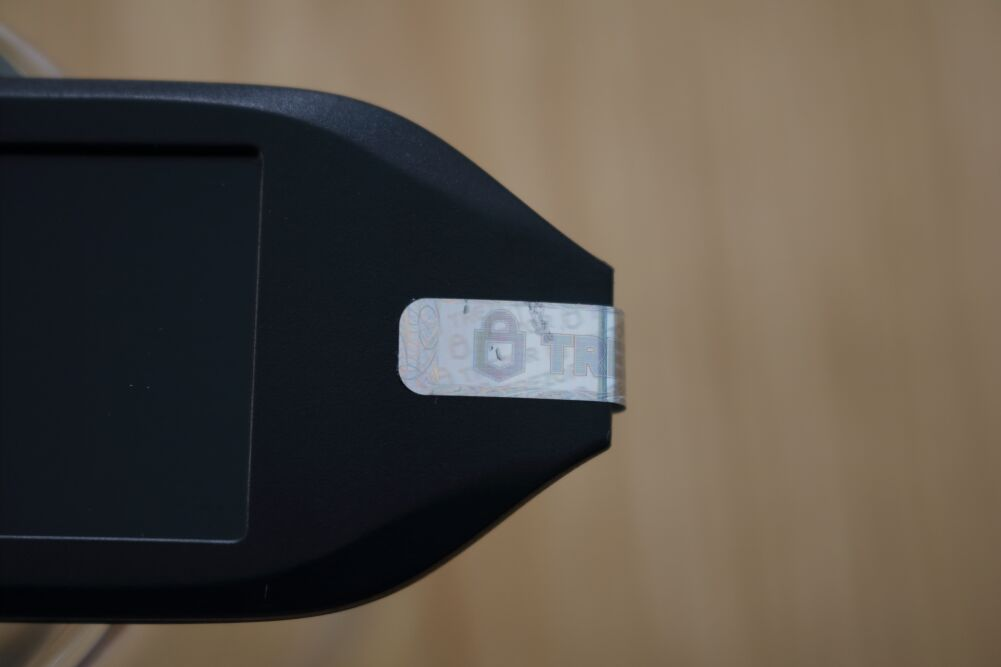 Transferring crypto to the device was also a very smooth process as one would expect. A nice feature is the use of hierarchical deterministic wallets, essentially meaning that the seed used to setup the wallet initially can be used to generate multiple unique addresses leading to the same wallet, which the Trezor web UI handles and displays nicely, fetching a 'fresh' address after each transfer received by the wallet.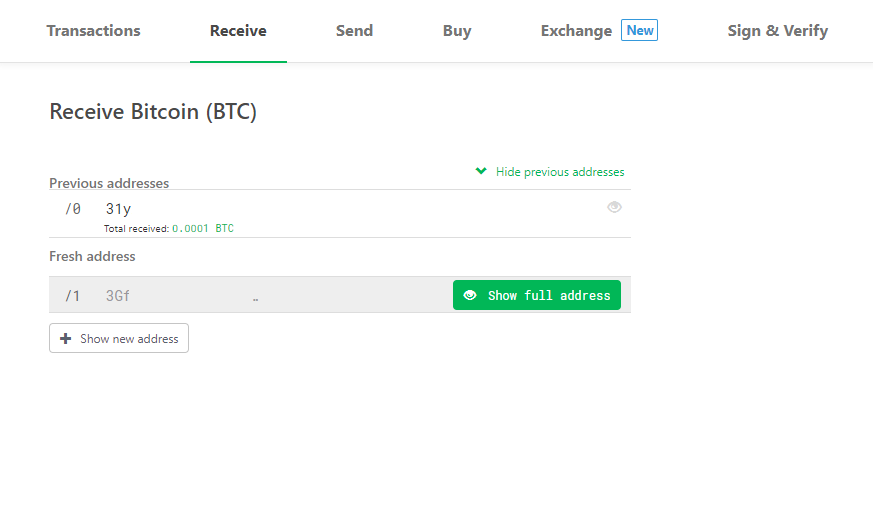 I thought it worth also trying out restoring my wallet using only the seed key. This again was a straightforward process with a little help from the Trezor guide, and whilst it was unnerving performing a 'factory reset', sure enough my seed key restored everything as it was before. Note that this is also the process that you will need to undertake should you forget your devices pin (so look after the seed paper!).
In Addition
In addition to the Model T, SatoshiLabs - the creator of Trezor devices - are building products on top of its core encryption capabilities. These products, such as password manager and Universal Second Factor (U2F) which improves on traditional two-factor authentication, provide a great addition to the core device that can greatly assist in your personal security across the other digital 'non-crypto-asset' aspects of your life. With other features and products appearing to be in development and available across both the Trezor One and Model T, it would be worth reviewing the full specification list on the Trezor website and taking this into account when making decisions about which hardware wallet to choose.
Summary
To sum up, the device has been a pleasure to use end to end. The device setup process was straightforward, as was transferring and receiving crypto assets. The SatoshiLabs team appear very active with the projects they're working on and frequently post blog entries on updates to the device and general security-related information which is a nice addition to the purchase and inspires confidence in the Trezor ecosystem. At the time of writing, the Model T was priced at 180.29 Euros - which is quite a high upfront cost, but given the security features included over the Trezor One such as on-device pin entry, it may make for a more worthwhile purchase.
This website is only provided for your general information and is not intended to be relied upon by you in making any investment decisions. You should always combine multiple sources of information and analysis before making an investment and seek independent expert financial advice.
Where we list or describe different products and services, we try to give you the information you need to help you compare them and choose the right product or service for you. We may also have tips and more information to help you compare providers.
Some providers pay us for advertisements or promotions on our website or in emails we may send you. Any commercial agreement we have in place with a provider does not affect how we describe them or their products and services. Sponsored companies are clearly labelled.