A Bitcoin Hardware wallet is another form of cold storage just like a paper wallet as the Bitcoins are stored offline.
They have most of the security of paper wallets in that they are only vulnerable to physical theft but remove the process of having to load the private key in wallet import format to some software which is exposed to online vulnerabilities.
Hardware wallets are in two parts – one connected device and one disconnected.
The connected wallet holds the public keys and performs all the functions of a standard wallet by choosing which transactions to sign. However it can't sign it as the offline device holds the private key.

The next step is to connect the device which is usually done via a USB port – which could be insecure – or via a QR-code. With the USB method the transaction is sent to the now connected offline device signed – sent back to the wallet and then fed into the Bitcoin network and its myriad of notes for verification and inclusion in the blockchain. With the QR code method the bitcoin transaction is assembled by the online software and a QR code is generated – this is then scanned by the offline device which in turn generates a signed transaction QR code which is then scanned back into the online software and sent off to the Bitcoin network for verification.

Some devices such as Trezor require a pin. Trezor is probably one of the better known brands out there of a small subset of offline hardware wallets. With a Trezor wallet the private keys are generated on the device and never leave it – the keys are created deterministically and a seed key is generated when the device is initialised meaning that if it is lost or stolen a new device can be rebooted on command.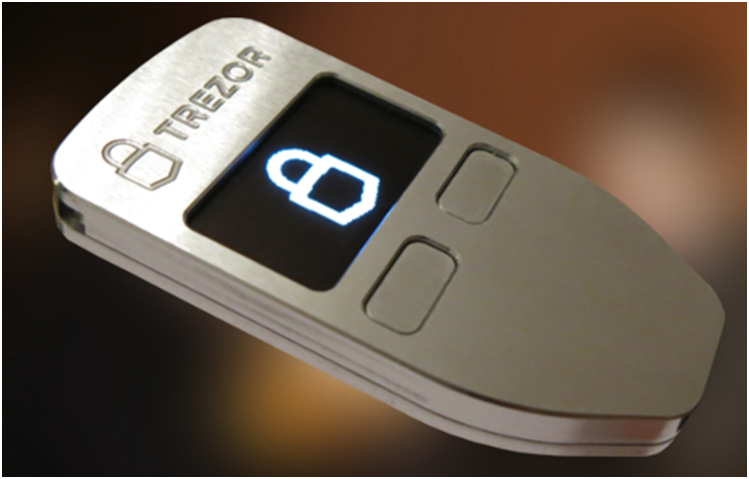 Another device is the ledger wallet which has some unique features through its compatability with electrum wallet and ledger wallet google chrome application. The wallet contains a microprocessor – which is the banking industry standard for securing data. 
This website is only provided for your general information and is not intended to be relied upon by you in making any investment decisions. You should always combine multiple sources of information and analysis before making an investment and seek independent expert financial advice.
Where we list or describe different products and services, we try to give you the information you need to help you compare them and choose the right product or service for you. We may also have tips and more information to help you compare providers.
Some providers pay us for advertisements or promotions on our website or in emails we may send you. Any commercial agreement we have in place with a provider does not affect how we describe them or their products and services. Sponsored companies are clearly labelled.