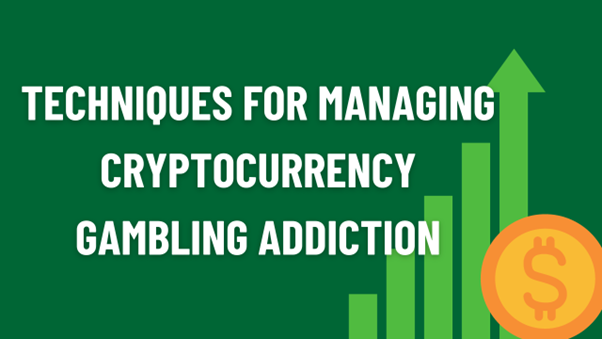 Disclaimer: This article is for informational purposes only and should not be considered financial advice. Cryptocurrency investments, including Bitcoin, are highly volatile and risky. Investors should conduct their own due diligence and consult with a financial advisor before making any investment decisions. The views, thoughts, and opinions expressed in this article belong solely to the author, and not necessarily to CrytoCompare.
Gambling addiction is a vast issue comprehending the importance of responsible gambling in the modern world. Since the popularity of crypto casinos is growing, it's necessary to focus on resolving the problems brought about by Blockchain payments. While crypto payments make all types of wagering easier, is easier the best answer to fighting with compulsive addictions?
Cryptocurrencies made this entertainment more accessible than ever: since such payments are not tracked or controlled by any financial institution, users can enjoy the best online gaming sites. On the other hand, such a rapid increase in the activity's popularity raised a lot of challenges. Gambling addiction is a severe disorder targeting approximately 3% of the global population.
Recognizing Cryptocurrency Gambling Addiction
Crypto gambling is twice as risky as playing using fiat currencies. The thing is, cryptocurrencies are highly volatile, so there's the chance to lose all the assets. At the same time, online casinos also imply high risks: slots and games work on the Random Number Generator. Therefore, users never know whether a spin or round will be successful. Losses often lead to the desire to deposit more and win over, which can result in compulsive gambling. Every player should know the first symptoms of this disorder:
Anxiety, depression, troubles with socialization
Obsession with casinos & inability to stop
Constant deposits despite losses
Borrowing or stealing money for gambling
Noticing any of these signs in yourself or your close ones is a reason to be alerted. In this case, a person must limit gambling activities
Self-Help Strategies
First, problem players can try to cope with the first signs of addiction themselves. It's enough to comply with responsible gambling rules to avoid the disorder. The main principle implies setting budget limits and sticking to them. Remember not to invest more than you are ready to lose. Planning the bankroll wisely helps players enjoy crypto online casinos without experiencing significant losses.
In addition, it's critical to set the time limits. The world of risky slots and games is exciting, and players sometimes get too involved. It is difficult for many users to stop, but this is the basis of responsible gambling. Controlling yourself on crypto gambling websites is the key to success – it's the best way to avoid additional measures.
Professional Guidance and Therapy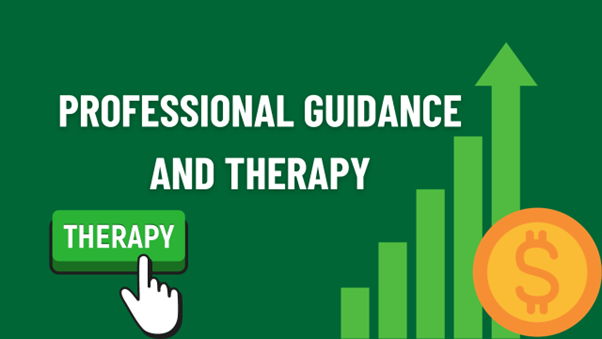 Unfortunately, players often cannot resist the temptation to continue gambling. They are confident the desired winning is so close and continue investing money. Such a strategy often leads to even higher losses and further mental disorders. In this case, support groups and appropriate therapies are required. Numerous services like Gamblers Anonymous or GamCare are accessible to users. Some common treatment schemes that are implemented include:
Cognitive behavioural therapy aims to change fundamental habits and behaviours
Motivational enhancement is designed to lower resistance and motivate changes
Guided self-help interventions provide gamblers with resources to cope with the problem
These are only some therapy options which have already been proven efficient. Problem players can choose the most suitable one to get higher treatment efficiency. Of course, it's important to consider the advice provided by the therapist to achieve the desired result as soon as possible.
Using Self-Exclusion Tools: How To Start?
Self-exclusion programs are software that limits access to gambling and betting activities. The tool has shown positive results among problem players, so it's widely implemented. For instance, GamStop is mandatory for all UK-based online casinos. Other alternatives include BetBlocker and Gamban – they are also popular among problem players.
Compulsive gamblers use such tools as self-exclusion programs to get rid of the temptation to enter online casinos – as they simply cannot access the risky websites. However, there are also UK casinos not on GamStop self-exclusion offering an alternative for those wanting different self-regulation options.
A self-exclusion program, like GamStop, blocks the possibility of gambling for a period from six months to five years. Users can choose the terms themselves; it's important to remember it cannot be cancelled or suspended. Self-exclusion programs show higher efficiency in collaboration with support groups and therapies, offering a multi-layered approach to assist compulsive gamblers.
Community and Peer Support
A study conducted on the role of the community for gambling addicts, including those involved in crypto trading self-exclusion, shows the significance of assistance from the surrounding ones. Compulsive players, whether in traditional gambling or crypto trading, with lower levels of support experience more severe problems and psychological disorders. Communicating with like-minded individuals experiencing the same problems improves a person's mental health condition and accelerates treatment. Therefore, a problematic player, even one engaged in crypto trading, needs to be involved in the community where they'll get appropriate support.
Compulsive crypto gamblers can join communities online; multiple forums and groups on social media are accessible. For instance, GamCare is among the largest platforms where people with the disorder can communicate, exchange their thoughts on future treatment, and get mutual support.
Practical Tips for Families and Friends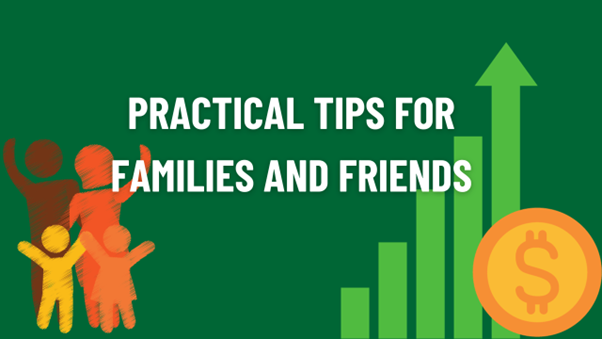 Community assistance is significant for problem gamblers, but understanding from the closest people is more critical than anything else. Therefore, don't turn away from your family members or friends if they experience problems. Support is essential, so grab some guidance on what to do to speed up the treatment:
Don't judge and offer help
Talk as much as possible
Explain the importance of treatment
Suggest activities to replace gaming
Advise to join therapy groups
Understanding and support despite all the obstacles is essential for every addict. Therefore, close people must provide help rather than judgment.
Final Insight
Timely treatment of gambling addiction in its initial stages helps people avoid further problems and continue living their usual lives. Luckily, numerous treatment options are available in 2023, even encompassing modern trends like bitcoin, broadening the spectrum of financial tools in gambling.
Self-exclusion programs and support groups are available for every compulsive gambler. It's important not to hesitate to join them immediately after noticing the first disorder symptoms. However, preventing the disease is better than fighting it, so people must remember responsible gambling principles and stick to them when playing, whether they're using traditional currencies or cryptocurrencies like bitcoin.
This website is only provided for your general information and is not intended to be relied upon by you in making any investment decisions. You should always combine multiple sources of information and analysis before making an investment and seek independent expert financial advice.
Where we list or describe different products and services, we try to give you the information you need to help you compare them and choose the right product or service for you. We may also have tips and more information to help you compare providers.
Some providers pay us for advertisements or promotions on our website or in emails we may send you. Any commercial agreement we have in place with a provider does not affect how we describe them or their products and services. Sponsored companies are clearly labelled.