CryptoCompare.com is an interactive site where you can chat with other users by creating posts on various topics and comment on others. You can agree and disagree with what people say to have your say! Also to stay up to date with your favorite movers and shakers you can follow coins and other users to personalise your own news feeds!
If a coin is followed you will receive updates about: Forum Posts and Comments. As a bonus you will receive a daily report with the coin price details and a chart. You can turn of this feature by going into your profile and saying you don't wish to recieve email updates from us.

All you have to do is click on the follow button of a coin, exchange or a user that you find interesting! This can be found on the top right of the page.
If you are already registered you should get a notification in the bottom right hand corner of your screen confirming that you are now following them! Any new review or comment that is written will appear now appear in your profile.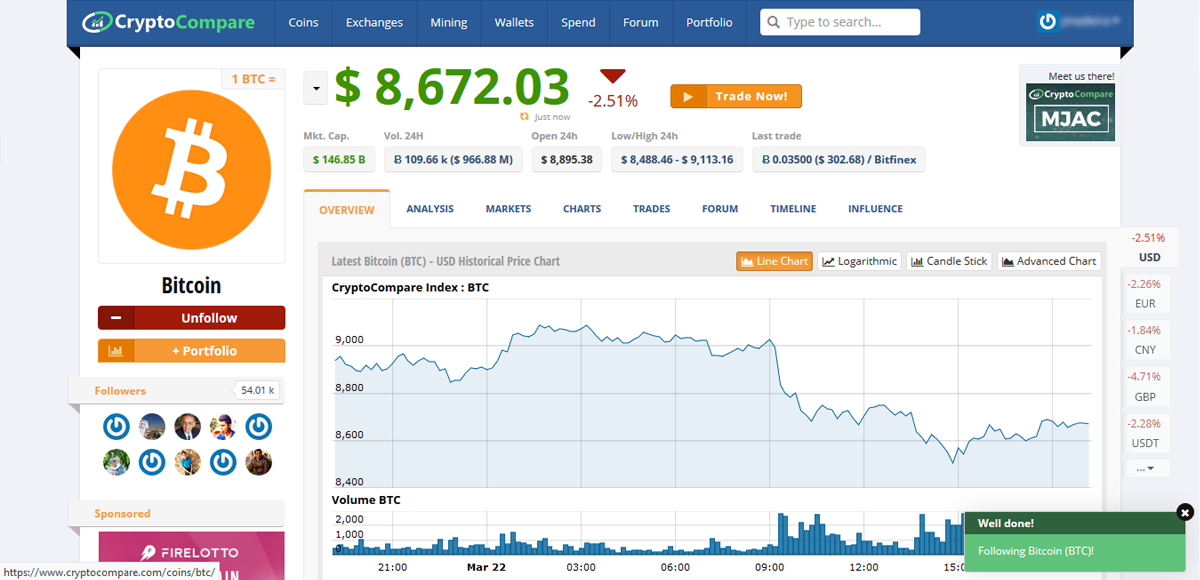 If you want to unfollow someone you can either go to your profile and click unfollow - or do so wherever you see their profile on the website. 
This website is only provided for your general information and is not intended to be relied upon by you in making any investment decisions. You should always combine multiple sources of information and analysis before making an investment and seek independent expert financial advice.
Where we list or describe different products and services, we try to give you the information you need to help you compare them and choose the right product or service for you. We may also have tips and more information to help you compare providers.
Some providers pay us for advertisements or promotions on our website or in emails we may send you. Any commercial agreement we have in place with a provider does not affect how we describe them or their products and services. Sponsored companies are clearly labelled.