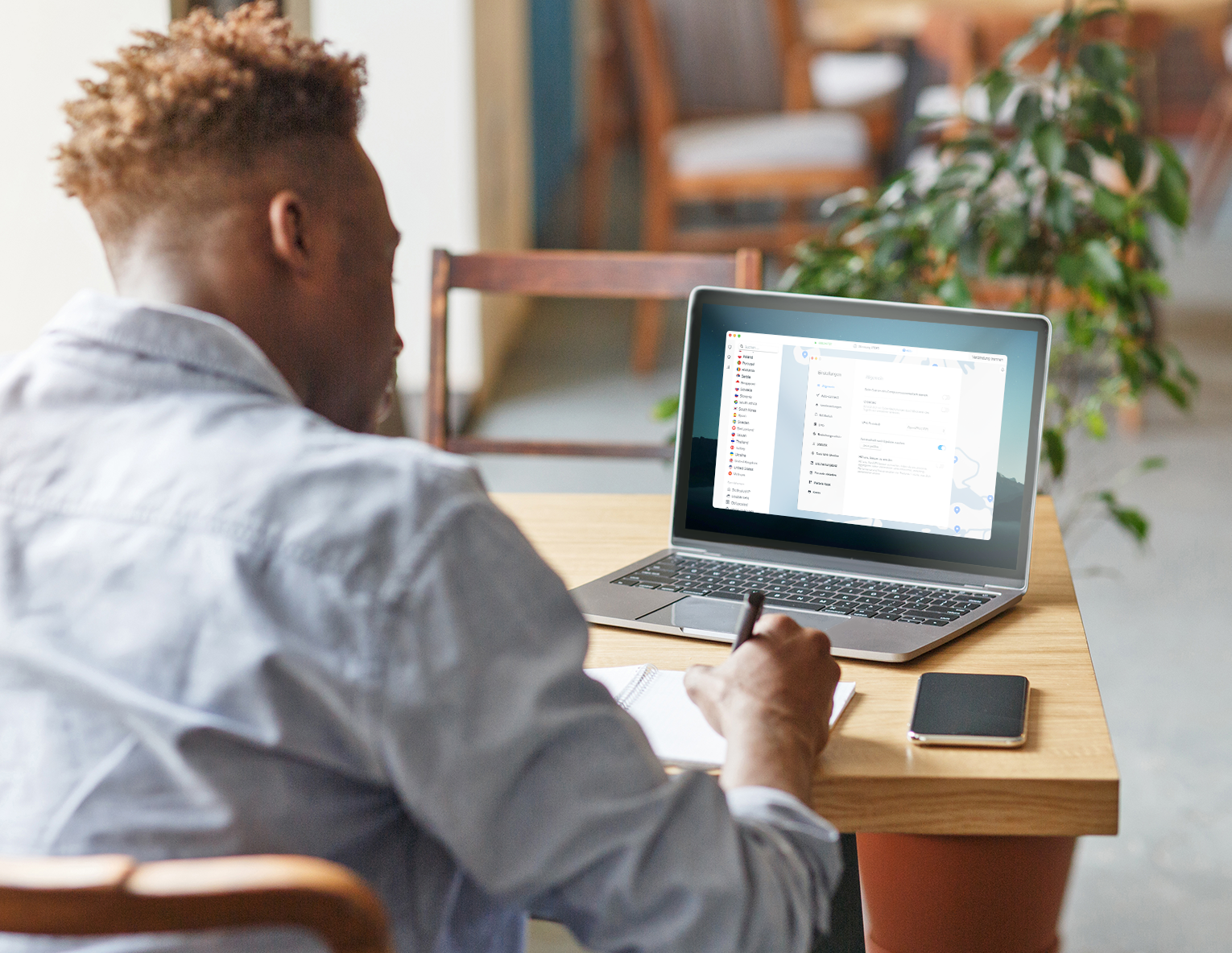 Cryptocompare may be compensated if you click a link on this story. All information contained within it is accurate at the time of writing. If you are unsure about your security, please consult a professional.
Using a Virtual Private Network (VPN) for cryptocurrency trading provides many advantages, like enhancing your privacy and security –– and giving you the freedom to use the trading platforms you prefer.
However, not all VPNs are created equal. The best VPN for crypto trading will have certain features that not all providers offer. These features are essential for keeping your connection safe and stable — and providing a good experience.
Wondering if using a VPN for crypto trading is legal? The answer is yes, in most cases. Some countries, such as Russia, Belarus, and Turkey, see VPNs as illegal. It's always worth checking whether your country allows VPN use to be on the safe side.
What features are important?
Below we'll go over the key features of a premium VPN for crypto trading needs. Kill switch
When you're connected to a VPN, your real IP address is hidden to protect your identity.  Masking your IP address prevents data tracking and keeps you safe while trading crypto. However, a VPN connection may drop sometimes – and that's when you risk having your data exposed or stolen.
Kill switch is a feature that ensures your data is never accidentally exposed. If your VPN connection drops, a VPN kill switch will block your internet access, providing immediate protection from online threats until your connection is restored.
A kill switch is an important VPN security feature because it prevents your IP from being leaked. Exposing your IP address has potentially severe consequences: someone could hack your account on an exchange and steal your money. Not all crypto markets are well-protected, so a leaked IP address could be a nice catch for hackers.
This extra layer of protection is handy when using public Wi-Fi because many devices are configured to connect to the nearest available network if your connection drops.
DNS leak prevention
When using a VPN for crypto trading, you need to make sure that the VPN won't leak any information that may identify you or your location.
IP and DNS (Domain Name System) leaks happen when the user's browsing data leaks out of the secure VPN tunnel and becomes visible again. This occurs when requests are sent to the Internet Service Provider's (ISP's) DNS servers rather than through the VPN's encrypted tunnel. When a leak happens, the IP address and location of the user's ISP become visible, making it possible to pinpoint the user's location.
The best way to prevent DNS and IP leaks is to choose a secure and reliable VPN that will guarantee all your DNS queries travel through a secure VPN tunnel to keep them private at all times. If you already have a VPN, you can test for IP or DNS leaks by visiting IPv6-test.com and dnsleaktest.com while connected to your VPN.
Additional security features
Many VPN providers offer additional security features that enhance your security and privacy. Some of these features may include:
Obfuscated servers. Some networks, ISPs, and governments (e.g., China and Russia) ban the use of VPNs. Obfuscated servers help you bypass these restrictions by hiding the fact that you're using a VPN.
Specialty servers. Some top VPN providers offer specialty servers that encrypt your connection more than once. Choosing a provider with these servers means you can better protect your traffic when making crypto trades.
No activity logs. VPN providers have the technical capabilities to access information like user connection timestamps, session information, bandwidth usage, traffic data, and IP addresses. However, reliable VPNs won't keep user activity logs — and will also have proof of independent audits.
What else should you look for in a VPN for crypto trading? 
Connection speed and servers. You should be able to use a VPN without slowing down your connection. Opt for a VPN service with many servers globally to enjoy the fastest connection speeds.
Supported platforms. Unless you only trade crypto on one platform, you'll want to choose a VPN provider that works on many different devices.
Customer support. Knowing you can get in touch with someone 24/7 to get problems fixed quickly is necessary with any service provider.
NordVPN for crypto trading NordVPN was developed by Nord Security — a multinational company offering everyday cybersecurity solutions. Other Nord Security products and services include:
NordPass — a secure password manager
NordLocker — file encryption and storage
NordLayer — a business VPN
NordWL — a toolkit for building VPN products.
NordVPN offers several specialty servers to increase user privacy and security, such as Onion over VPN, Double VPN, obfuscated servers, and P2P.
One NordVPN account can protect up to six devices. You can use NordVPN on Windows, macOS, Android, iOS, Linux, and Android TV. In addition to that, NordVPN has browser extensions for Chrome, Edge, and Firefox.
NordVPN's WireGuard-based protocol NordLynx offers ultra-fast speeds without privacy risks. With 5,500+ servers in 59 countries, users have many servers to choose from wherever they are. Alternatively, using the Quick Connect feature automatically connects you to the best server for you.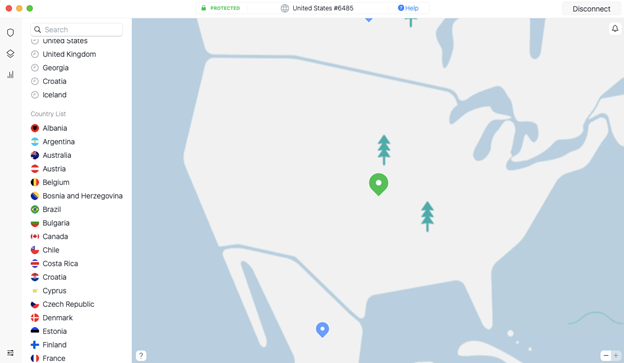 Find out more about NordVPN's products, services, and protocols by visiting its knowledge base. You'll find in-depth explanations about how a VPN works and how to increase the speed of your VPN connection.
NordVPN offers 24/7 customer support that helps users solve issues quickly and make the most of their cybersecurity products. You can reach support via chat or email.
With NordVPN, you can rest assured that your online activities remain confidential. According to several independent audits, the provider doesn't keep user activity logs.
It's a constantly evolving service, with updates rolled out every few months to ensure NordVPN users remain protected.
What is Threat Protection?
NordVPN has recently rolled out a new advanced cybersecurity feature, Threat Protection, that goes beyond a traditional VPN. 
Threat Protection blocks intrusive ads and trackers
It prevents users from visiting malicious sites
It protects devices from malware by scanning files during download.

This website is only provided for your general information and is not intended to be relied upon by you in making any investment decisions. You should always combine multiple sources of information and analysis before making an investment and seek independent expert financial advice.
Where we list or describe different products and services, we try to give you the information you need to help you compare them and choose the right product or service for you. We may also have tips and more information to help you compare providers.
Some providers pay us for advertisements or promotions on our website or in emails we may send you. Any commercial agreement we have in place with a provider does not affect how we describe them or their products and services. Sponsored companies are clearly labelled.