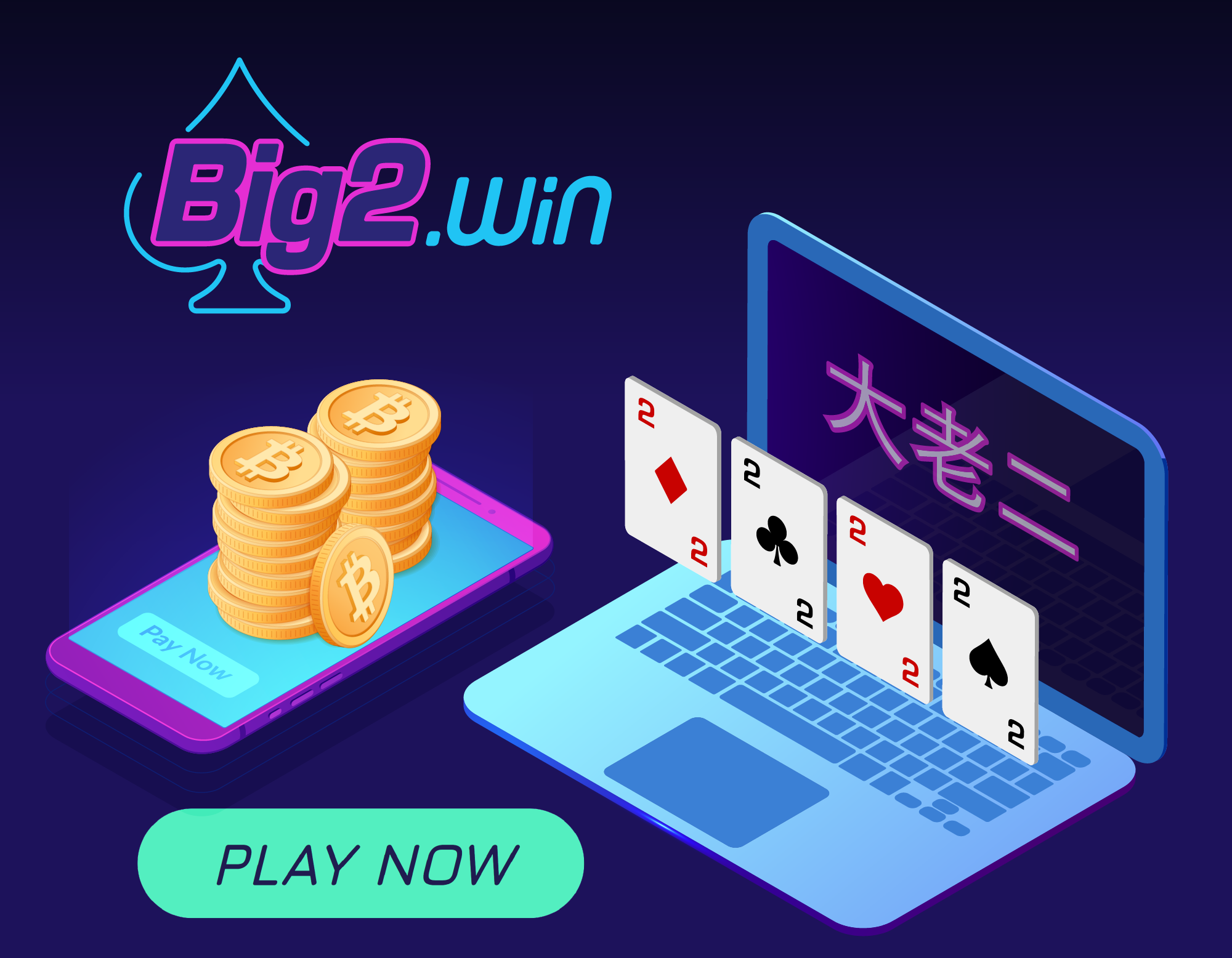 Most online gambling platforms offer users the same types of games, with roulette, blackjack, and craps being favorites among these platforms. These are games that give the house an edge and, by default, players should expect a negative return.
Big 2 is an alternative to these types of games, as it is played with other players just like poker. In these card games, the gambling platform or casino takes a rake for setting up matches, and players come out victorious: there is no house edge, as it's played between players.
The game is said to have Chinese origin – it's named 大老二 or 鋤大弟 – and has always been popular in East Asia and Southeast Asia. In countries like China, Hong Kong, Taiwan, Indonesia, Malaysia, and Singapore it's commonly played both casually and as a gambling game.
In the game, players start with 13 different cards and the goal is to be the first to run out of cards. To achieve their goal they have to play according to card rankings. The player starting with the three of diamonds goes first, and has to play that card, either alone or in a combination.
Other players will then have to match the number of cards played at the beginning, or pass and play no cards at all.  The winner is awarded the sum of points other players lost, with each card being worth one point. If a player has more than 10 cards in the end, the number of points is doubled.
 While the game is often played amongst friends and family members, this is the first real money version of Big 2 online.
Playing Big 2 With Cryptocurrency
On BIG2.WIN it's possible to play the game with other players almost instantly, without having to download any type of software. The gambling platform lets users play within their browsers in an HTML version.
The platform has received a Random Number Generator (RNG) certificate from iTech Labs. This certification is used in gambling machines to show that the platform's owner did not set up the games to their (or anyone else's) advantage. A platform with an RNG Certificate has a defined algorithm to generate random numbers and give players a fair experience.
The game is available on mobile devices as well – including Android and iOS devices -  which means it can be played on-the-go as well. The platform has a minimalist design meant to help players focus on their gaming experience, instead of trying to lure them to other games where the house has an edge.
On BIG2.WIN, in fact, Big 2 is the only game available for users. This all means that there's a seamless playing experience on the platform
Even if you have never played the game, you can try to play Big 2 out for free on BIG2.WIN via the platform's demo mode without registering. The mode matches you with computers and lets you get a handle on the game. Once you register, there is also a Free Level where you can play with other people to optimize your strategy before you decide to put in BTC.
Start Playing With Deposit Bonuses
To start playing on BIG2.WIN for actual bitcoin, you need to deposit BTC onto the platform. The platform matches users' deposits up to 50 mBTC, and maintains the deposit matching for a period of 90 days from the date of the first deposit.
This means that all subsequent deposits will still be matched, up until the limit is reached. The bonus balance is then unlocked as players progress in their gambling experience. For every 1 mBTC paid in rake, they receive 0.2 mBTC as a bonus. Rake is generated by simply playing games.
The platform also has a VIP Club where members receive specific benefits, which include " exclusive offers and opportunities to win prizes, along with invitations to our private events." The club is invite-only.
If you want to play a Big 2 multiplayer match on BIG2.WIN with your friends, you can take advantage of the platform's affiliate program, which will reward you for inviting other users with 10% of the fees they pay.
This is a sponsored story. Please remember that the value of investments, and any income from them, can fall as well as rise so you could get back less than you invest. If you are unsure of the suitability of your investment please seek advice.
This website is only provided for your general information and is not intended to be relied upon by you in making any investment decisions. You should always combine multiple sources of information and analysis before making an investment and seek independent expert financial advice.
Where we list or describe different products and services, we try to give you the information you need to help you compare them and choose the right product or service for you. We may also have tips and more information to help you compare providers.
Some providers pay us for advertisements or promotions on our website or in emails we may send you. Any commercial agreement we have in place with a provider does not affect how we describe them or their products and services. Sponsored companies are clearly labelled.