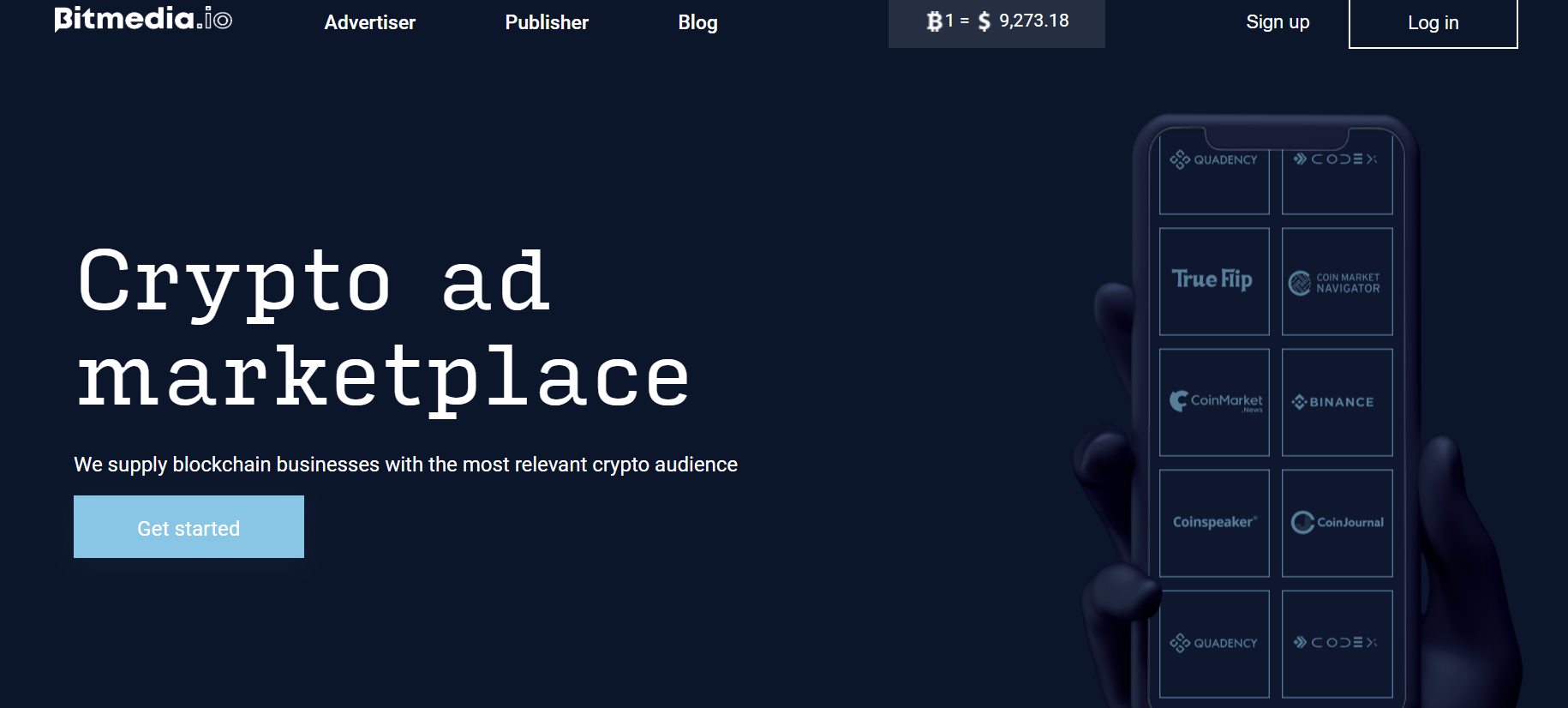 The cryptocurrency space does not have a great reputation, thanks to scammers and darknet markets making headlines in traditional media. The result has affected cryptocurrency businesses and hindered their growth, in part because of advertising banks.
In January 2018, Facebook started blocking ads promoting cryptocurrencies and initial coin offerings, and only rolled back the ban in May 2019. Following Facebook various ad giants banned cryptocurrency-related ads, including Google, which partially reversed its ban in September 2018 while maintaining strict guidelines for cryptos, and often banning crypto channels for no apparent reason.
Even Microsoft's search engine, Bing, banned cryptocurrency-related ads in an effort to "ensure a safe and engaging experience" for its users. While cryptocurrency community members know the majority of the firms operating in the space are doing so legitimately, but their growth is hindered by these bans.
Bucking the trend are cryptocurrency-friendly advertising platforms like Bitmedia, which has been working to give cryptocurrency businesses a voice, and publishers more control over the campaigns that run on their platforms.
Boosting Crypto's Advertising Efforts
Bitmedia is a decentralized cryptocurrency advertising marketplace that recently rolled out an update for advertisers, giving them more control over their campaigns. The update added features that allow advertisers to select specific top-performing websites and sources thoroughly picked by Bitmedia's account managers, helping advertisers get more engagement.
The feature also allows advertisers to target users across a wide range of publishers that are interested in their products or services, and not just cryptocurrency users in general, allowing for better conversions and potentially bringing new users to the cryptocurrency space.
Bitmedia has seemingly been working to update its platform to improve simplicity, in a bid to let cryptocurrency businesses focus on building and developing their products and services while trusting the advertisement platform to spread their message efficiently.
One major advantage Bitmedia appears to have is it doesn't restrict ads, unlike traditional advertising networks. This means advertisers using Bitmedia do not have to follow strict rules that could dilute the copy's power and hinder click-through rates, affecting results. Of course, abuse and harassment are not allowed. Bimedia also gives advertisers access to detailed stats on their campaigns.
Within a single campaign, it's possible to run multiple tests on Bitmedia, including running A/B tests to create ad variations that perform better than others. Performance can easily be measure with statistical analysis of each version, and ad groups can be created to help organize the campaign. Advertisers can also easily archive ad campaigns, ad groups, and creatives that are no longer needed, and upload HTML5 ads and creatives in a smooth process to save time while using Bitmedia.
Other advantages that Bitmedia lets advertisers use include targeting specific regions or countries, targeting users on mobile or desktop, show ads during specific hours of the day, and specify whether an ad will be shown to a visitor again after he or she already clicked on it once.
Bitmedia for Publishers
So far we've focused on Bitmedia's platform for advertisers, but it also serves publishers. One thing to note is that, as advertisers aren't restricted, publishers can decide which type of content they want to show on their platforms.
If for some reason a publisher doesn't want a specific advertiser to show ads on their website – even if they just believe it harms the user experience – they can make sure only approved advertisers show ads on their platform. While in control, it's also possible to ensure inventory is always full by controlling who gets to use publishers' advertising space.
There are a few guidelines publishers need to follow to advertise with Bitmedia, as these guidelines ensure advertisers are showing their ads to real people, and getting clicks from potential customers and not bots draining their budget.
This means publishers cannot have artificial or incentivized traffic, nor can they encourage clicks. There are also types of content that will get publishers rejected:
Adult content

Content related to illegal substances

Violent content

Resources promoting illegal activity or that violate international law
It's worth noting that some traffic sources are also not welcome: these include paid-to-click and incentivized traffic services, click exchanges, and forms of spam that direct users to publishers' websites.
Apart from this, publishers need to follow guidelines that at this point are expected if they want to advertise on their websites: these should be easy to use, have content, and be free of malware or adware, among other things.
Quality Pro-Crypto Advertising
Bitmedia's efforts to give advertisers control of their budgets and campaigns, allowing them to express themselves freely – without allowing for any type of abuse – while ensuring the ads are displayed to real people in high-quality websites is giving the cryptocurrency advertising scene a boost.
 Ad bans from traditional advertising networks won't, with the use of platforms like Bitmedia, keep on affecting legitimate businesses who are trying to offer legitimate crypto-related goods and services to people.
This website is only provided for your general information and is not intended to be relied upon by you in making any investment decisions. You should always combine multiple sources of information and analysis before making an investment and seek independent expert financial advice.
Where we list or describe different products and services, we try to give you the information you need to help you compare them and choose the right product or service for you. We may also have tips and more information to help you compare providers.
Some providers pay us for advertisements or promotions on our website or in emails we may send you. Any commercial agreement we have in place with a provider does not affect how we describe them or their products and services. Sponsored companies are clearly labelled.