This is a sponsored story. Its content does not constitute financial advice. Please remember that the value of investments, and any income from them, can fall as well as rise so you could get back less than you invest. If you are unsure of the suitability of your investment please seek advice.
If you're as excited about Euro 2020 as we are, then you may be trying to find a way to put your coins to good use and bet on your favorite teams. If you're into crypto, then we know you love a little risk, so we thought we would show you how you can bet on 2021's biggest sports event.
Sportsbet.io is offering a special campaign for the tournament called Road to Clubhouse Glory. It offers you the best of Sportsbet.io's Fun, Fast, Fair betting experience for Euro 2020.
You can win over a whopping $1,000,000 in Bitcoin with Sportsbet.io's brand new Free To Play Games, play our casino's all-new Fun Fast Fair Tournament and make Clubhouse: On Demand your Euro 2020 news and info hub.
All roads lead to Clubhouse Glory, this Euro 2020, at Sportsbet.io! But first, you need to create an account.
Part 1 - Create an Account
The first thing you'll need to get started is an account with Sportsbet.io.
Step 1: Go to the Sportsbet.io website here
Step 2: Enter your personal details (1) and click "Create your free account" (2)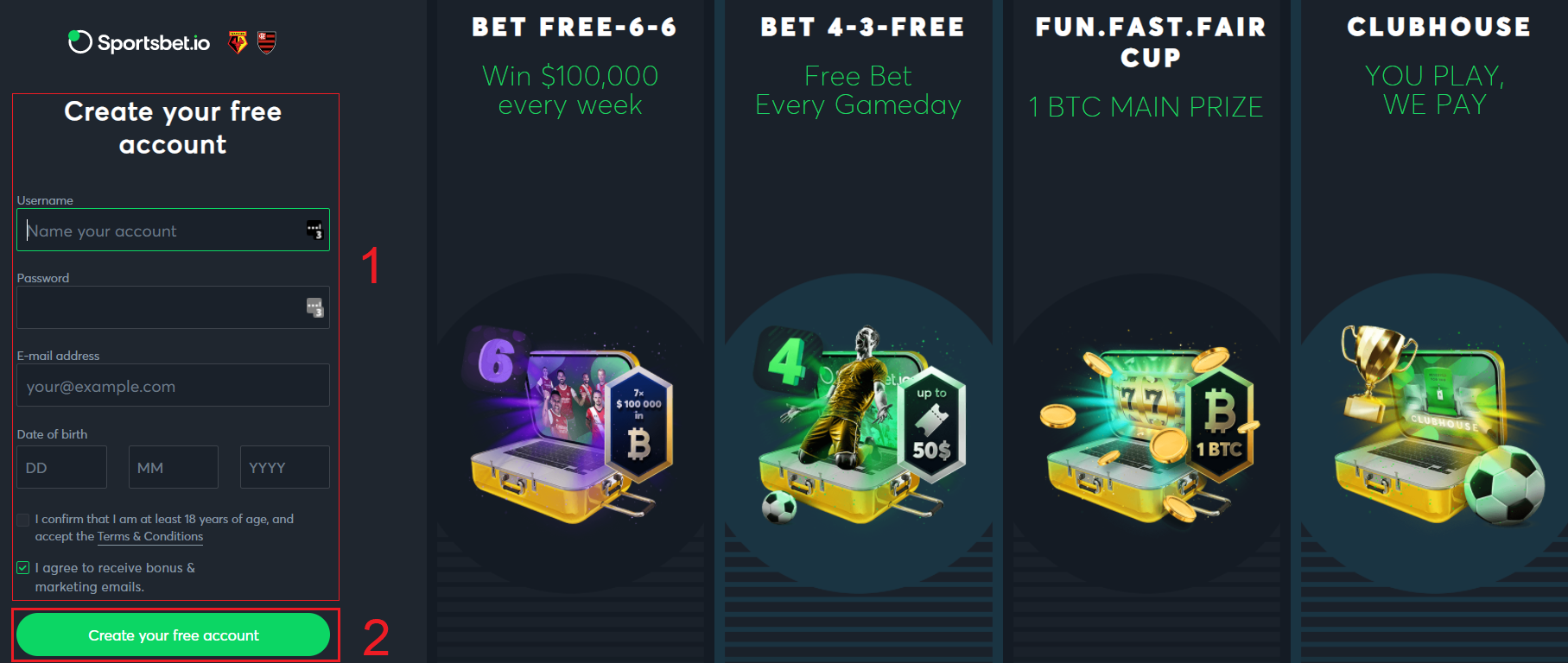 Part 2 - Deposit funds
You'll be taken to the Sportsbet.io Clubhouse page. Creating an account was pretty simple right? Depositing BTC and getting started is just as easy! Let's see how it works.
Step 1: Click "Deposit"

Step 2: Choose the currency in which you want to bet. We'll choose Bitcoin. But you can also find more information on using other cryptocurrencies with Sportsbet.io in our Payments Options section.
Step 3: Choose the units you wish to see on your account (uBTC or mBTC)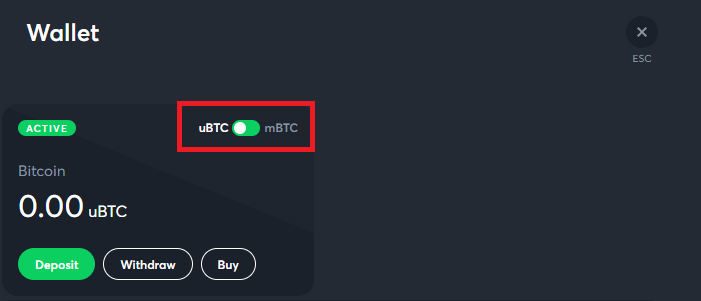 Step 4: Copy your deposit address and send funds to it. You can start small by sending as little as 0.5 mBTC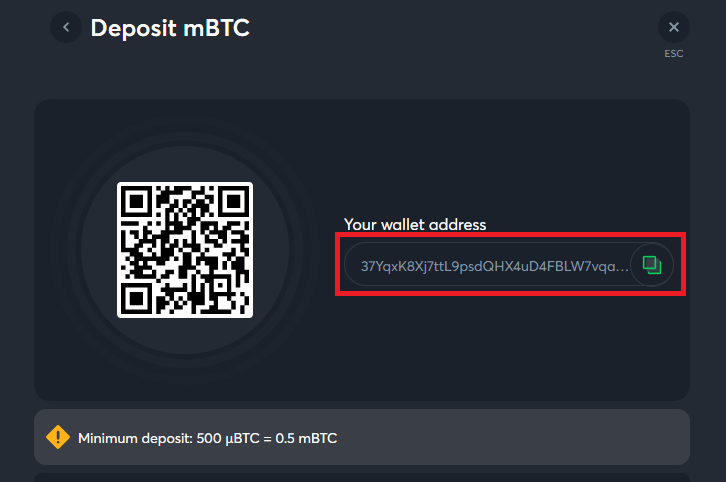 Once the funds arrive, you'll be able to see them on your balance.
Part 3 - Make your bets
Now that your funds have arrived, it's time to make a bet. We could sit here and tell you about the numerous ways you can make your bet with Sportsbet.io. From betting on who will win the game, who will win the first part, double chance, correct goal prediction, and much more. However, we'll let you explore these by yourself.
We like to keep it simple so we're going to bet on who will win the game. According to the odds, France seems to be the favorite, so we're going to bet on them to win. Wish us luck!
Step 1: Click on the bet you want to make. In our case, we're clicking on France to win whose odds change by the second.

A pop-up window will appear on the bottom right corner, which will allow you to place your bet.
Step 2: Now, you can choose between a Single bet and a Multiple bet. The former is pretty straightforward. You choose how much and you bet. The latter is a bit more complex as it allows you to bet on two instances like who will win and who will score the first goal. Let's keep it simple and choose "Single"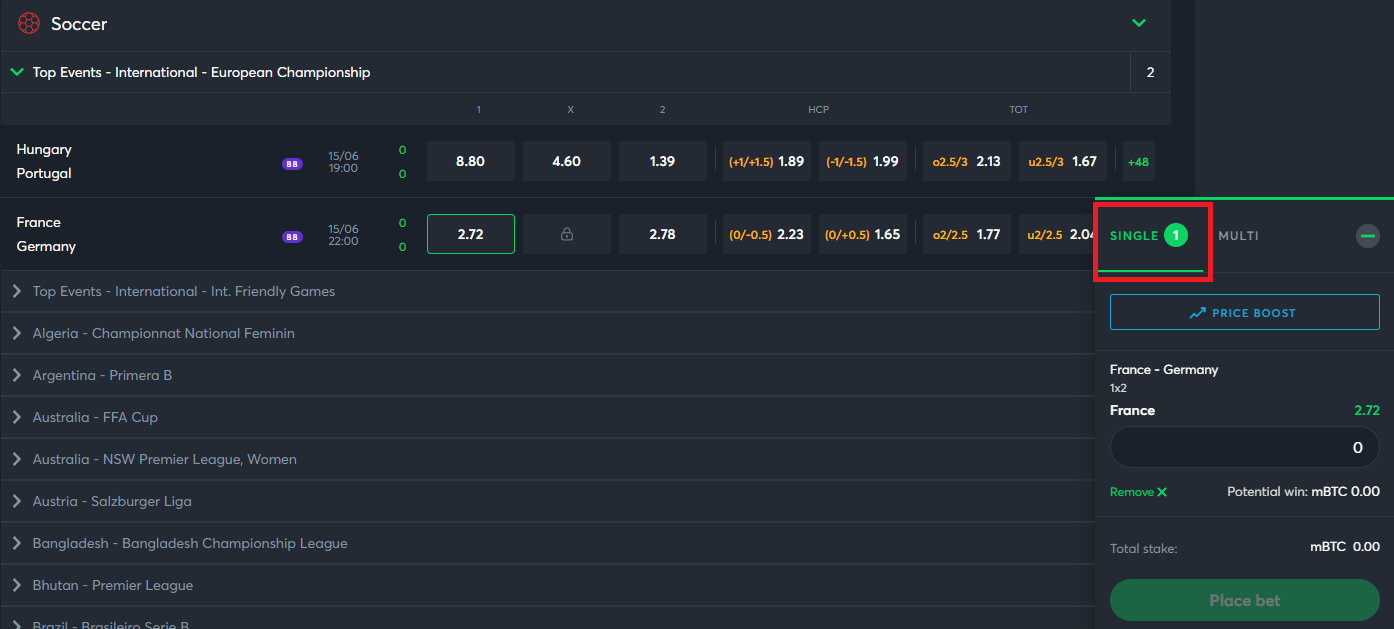 Step 3: Enter how much you want to bet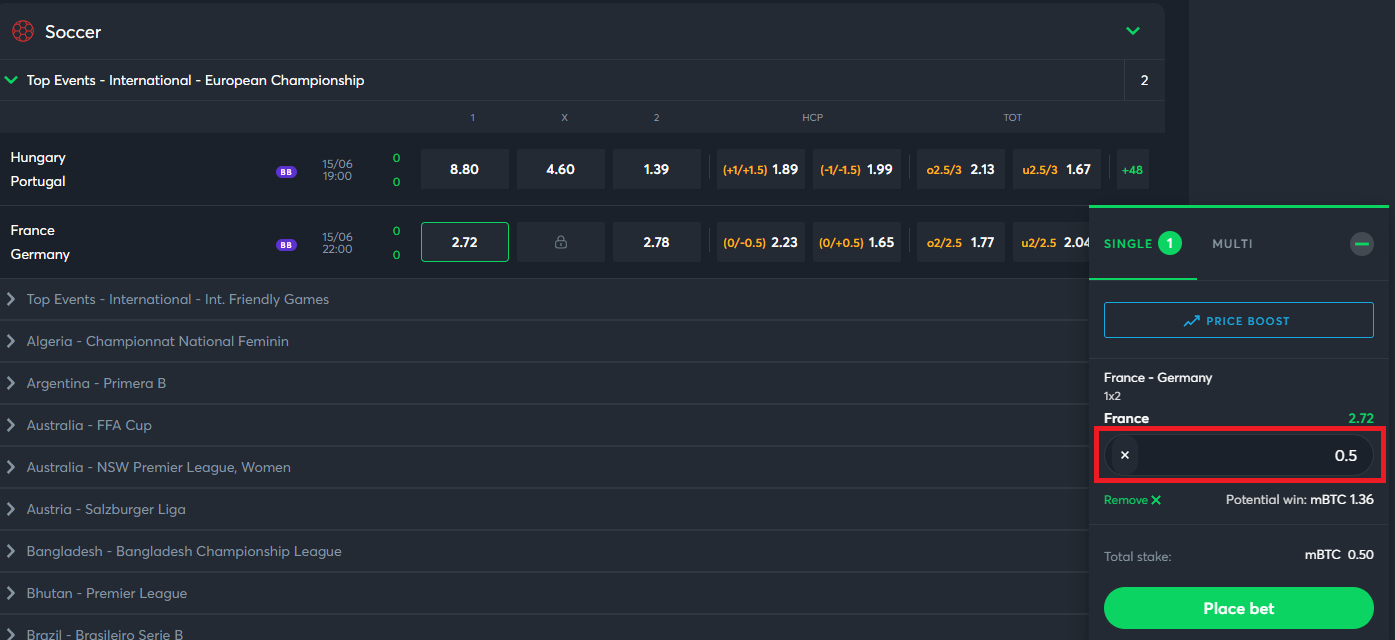 Step 4: Click "Place Bet" to place your bet!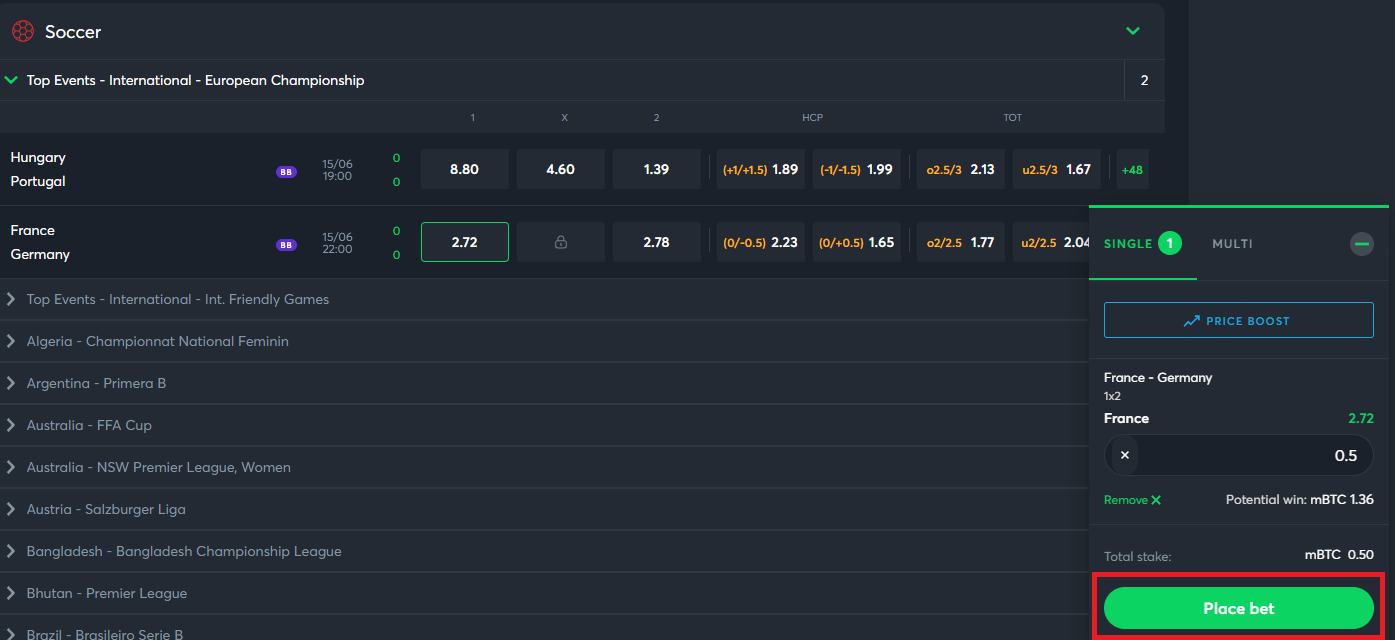 That's it! Now, just sit back, grab yourself some snacks and watch the game unfold! If you win, you'll find your winnings on your balance available for withdrawal
If you need more assistance, or if you can't find the information you need, we have 24-hour assistance available on our live chat services. Our customer support agents are always happy to help with any questions you might have. 
Bet with Bitcoin at Sportsbet.io now - it`s Fun. Fast.Fair.

This website is only provided for your general information and is not intended to be relied upon by you in making any investment decisions. You should always combine multiple sources of information and analysis before making an investment and seek independent expert financial advice.
Where we list or describe different products and services, we try to give you the information you need to help you compare them and choose the right product or service for you. We may also have tips and more information to help you compare providers.
Some providers pay us for advertisements or promotions on our website or in emails we may send you. Any commercial agreement we have in place with a provider does not affect how we describe them or their products and services. Sponsored companies are clearly labelled.