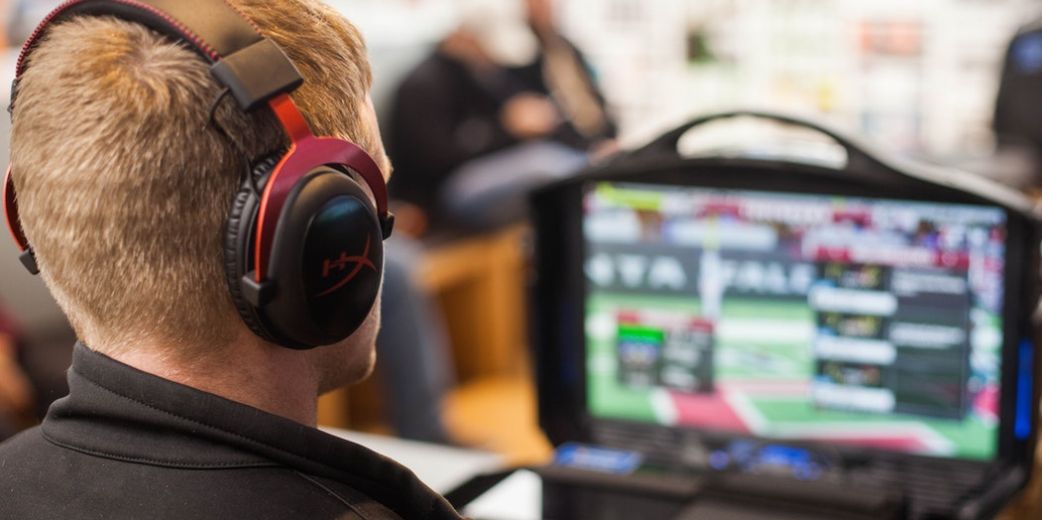 Esports betting is not much different from betting on any other sport or event. After registering on a website, you'll need to deposit the appropriate amount of money in your virtual wallet and then select the match and make a bet.
Bookmakers' websites are made so that they are extremely easy to understand. Nevertheless, there are many secrets and pitfalls that come with them, which can become more than just a hindrance on your way to enrichment.
General Features of E-Sports Bets And How They Differ From Classic Betting
In order to bet on Esports, you'll need to constantly monitor the success of the biggest teams, be an avid gamer yourself, and take into account the nuances that are shared on blogs and social media. Unlike classic sports, where the best players like Ronaldo are well known by everyone, you have to do a lot of research before placing a bet or be an excellent player yourself.
The most money that esports fans can earn is through games such as Dota 2, League of Legends, and Counter-Strike: Global Offensive (CS:GO).
One of the main advantages of Esports betting is that it is usually more difficult for bookmakers to quote Esports events. Accordingly, the player has more chances to beat the bookie if he or she is well versed in the chosen Esport. However, this naturally applies to more "unspecialized" bookmakers.
Another advantage for players is that outsider teams win much more often than in regular sports, and it is quite difficult for bookmakers to predict these victories.
Also, the advantages of Esports can be attributed to the fact that, unlike traditional sports, players can play several games in one day. In addition, many Esports tournaments are divided into several rounds, thus giving the bettors more opportunities for betting.
However, Esports also have some disadvantages. For example, "unspecialized" bookmakers usually set very low maximums for such events. In addition, ordinary bookmakers often greatly overestimate the margins for Esports events in order to protect themselves from possible losses, so bettors see less profit if they win.
Despite all of these disadvantages, Esports are becoming ever more popular. The volume of the global industry of Esports, according to the forecasts of SuperData research, exceeded $1 billion by the end of 2017. The Russian segment reached $35.4 million, which is one of the highest rates of investment in this industry in Europe. And the number of spectators at Esports is almost the same as the overall audience of the National Hockey League.
Bookies are also experiencing high profits from Esports betting. Last year, their income from Esports betting was around $60 million, and analysts predict that Esports bets will overtake football bets in terms of rates by the end of this year.
How to Win an E-Sports Bet?
There are some ground rules that must be adhered to if you want to bet in Esports successfully
Do not bet a huge amount of money on your friends or favourite players. If you want to earn money, you should put all emotions aside.
Do not bet on the game you have no clue about. If you don't understand anything about Counter-Strike, if you've never heard of Dota 2, but recently you went through a campaign in StarCraft and you definitely want to bet on something? Better to go with the last option - where you at least know something about the game.
Do not listen to all of the people on forums and social media. Bet silently. Who knows the outcome of a match for a certainty before it even takes place? Do not lose your money because of loud talkers.
You can try some of the bets meant for newbies first. There are very unconventional types of bets for people who do not understand Esports at all. For example, in Dota 2 they take bets on "first blood," which is to say who will get the first kill. There are also unusual bets for CS:GO, such as who will win the first round, which is known as the pistol round.
Carefully choose your bookmaker. Esports is quickly gaining popularity, but the presence of fraudsters go hand in hand. The most skilful of them publish incomprehensible statistics and analytics, they abuse specialized terms, and they dazzle players with high coefficients and seductive bonuses. Be sure to pay attention to whether your bookmakers are well-known and reputable.
Important Information About The Most Popular E-Sports:
Dota 2: Genre: Multiplayer Online Battle Arena:
The most popular game in the world. This game has the largest prize pool for all tournaments, the largest community, and several opportunities to earn.
Counter-Strike: Global Offensive (CS:GO). Genre: First-Person Shooter
This is a classic shooter, the first variation of which originated in 1997. Now it has developed into a full-fledged Esports discipline with prize pools in tournaments ranging from $ 1,500,000. The game contains the most solvent community and has the largest number of opportunities for earning money.
League of Legends. Genre: Multiplayer Online Battle Arena
If in China they didn't like DotA, LOL would be the most popular game in the world with its huge prizes and market entry. It has little opportunity to earn money, but the way to Esports is easier because of a good internal rating system. Almost everything is monopolized by the developer Riot Games.
Starcraft II. Genre: Real-Time Strategy (RTS)
This is a classic real-time strategy game from Blizzard; the most popular game in the RTS genre. Major tournaments have prizes of up to $500,000 for the main tournament of the year. There are very few non-Asian players as Korea dominates the scene.
Where to Bet?
One of the best bookies on today's market is 1xBit. It is arguably the most popular Esports betting platforms, and they have over 36 Esports to choose from. 1xBit also provides bet insurance for people who are afraid of losing.
It also allows bettors to bet with cryptocurrencies, such as Bitcoin.
1xBit offers the best security. They have SSL encryption for the website to keep your information safe. The encryption turns your data into unreadable text and only the 1xBit team can read it, protecting all bettors from identity thieves and hackers.
They also give out great bonuses to their players. Sign up now and get up to 1 BTC first deposit bonus! When you play at 1xBit, they give you more bonuses, more games, and more chances to win.
This website is only provided for your general information and is not intended to be relied upon by you in making any investment decisions. You should always combine multiple sources of information and analysis before making an investment and seek independent expert financial advice.
Where we list or describe different products and services, we try to give you the information you need to help you compare them and choose the right product or service for you. We may also have tips and more information to help you compare providers.
Some providers pay us for advertisements or promotions on our website or in emails we may send you. Any commercial agreement we have in place with a provider does not affect how we describe them or their products and services. Sponsored companies are clearly labelled.