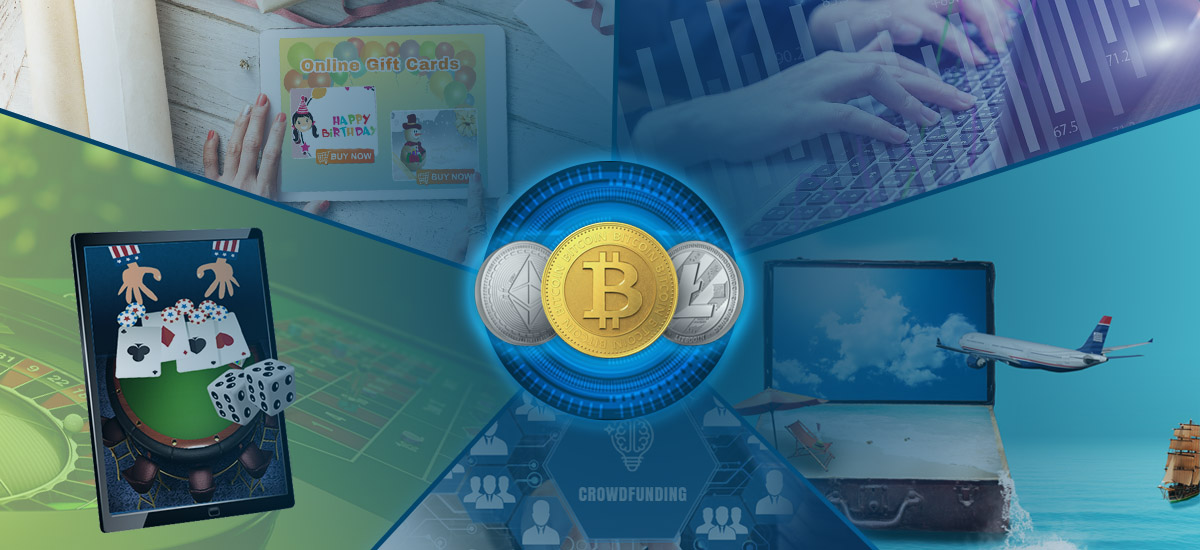 Bitcoin is the most famous cryptocurrency. It was already known for its core technology, the blockchain, but became exceedingly famous after its price skyrocketed in 2017. Bitcoin is one among the over 2000 existing cryptocurrencies. Even though bitcoin remains the most prominent cryptocurrency, other cryptocurrencies are still a force to be reckoned within the blockchain space.
When Satoshi Nakamoto came up with the idea of bitcoin in 2009, one of the problems he intended to solve was the need for trust when it comes to money. Others that shared the same idea of creating a decentralized currency helped Satoshi create bitcoin. These two elements became the building blocks for many cryptocurrencies. Whereas bitcoin filled the gap of these two elements, later cryptocurrencies added more value. Ethereum paved the way for programmable decentralized applications (dApps), while Monero and other cryptocurrencies focused on anonymity. Cryptocurrency transactions are known to be fast, with most taking less than 10 minutes to process. Security is also of vital importance. Most cryptocurrencies are immutable, unlike fiat currencies that are associated with cyber and credit card frauds. The transaction fees are also lower when compared to fiat currencies. Taking into account the arguments above and many other reasons, it is easy to see how cryptocurrencies have become endeared by many. Not only that, cryptocurrencies have the potential to disrupt many industries as we will show below.
Online gaming and gambling
The gambling industry is one of the industries that has most benefited from cryptocurrencies. Through blockchain, online casinos have been able to improve their services by providing players with provably fair games, easy registration, no verification sign up, anonymity, among many other things. Playing using cryptocurrencies isn't any different from using fiat money; games like Baccarat are even easier to play using cryptocurrencies. There is an assortment of slot games and table games like roulette, cards, and poker in many crypto casinos, providing players with a better choice of games compared to land-based casinos. Bonuses and promotions are also not to be ignored, as many crypto online casinos have enticing welcome bonuses and other bonuses that are good boosts to the players' bankrolls. And what is even more fascinating about gambling online using cryptocurrencies is that your winnings don't attract taxation.
Air travel, Accommodation, Luxury travel, and hospitality industry
The hospitality industry is another industry that cryptocurrency users can spend bitcoins and altcoins. From booking flights, hotels, or even cruise ships, you can do it all that using cryptocurrencies.  Flight booking sites such as Cheap Air, Expedia, and BTCtrip allow travelers to book for their flight, hotel booking and sea cruise using bitcoin. Many hotels are now making it a norm to accept bitcoin. Bitcoin provides a standardized currency that serves travelers from different parts of the world, without needing the services of a forex bureau to exchange their money.
Gift Cards
Gift cards are one of most popular ways people spend money online. The good thing about gift cards is that they can be redeemed by somebody else. Cryptocurrencies too have found a way in this market, and bitcoin and other altcoins are now used to purchase gift cards. Online shopping places to spend bitcoins using a gift card purchased from Gyft or eGifter include: iTunes store, Amazon, eBay, Nike, and others. You can spend the gift cards in so many different ways, from using it to get an Uber ride to buying pizza, while at the same time being able to benefit from coupon code discounts.
Charity Support and Crowdfunding
Would you like to know how to spend your crypto in charity or in a project that can give you the assurance that your contribution will be spent for the right cause? Donating cryptocurrencies to charity is now becoming a norm. Cryptocurrencies such as Ethereum and Bitcoin provide donors with transparent ways through which they can see how their money was spent. Examples of charities that accept bitcoin include the Red Cross, World Aid for Homeless Children, and Green Peace. According to CNBC, $22 million worth of Bitcoin was donated to charities in 2017. You can alternatively spend your bitcoins and in a crowdfunding of your interest, be it a project relating to climate change, green energy, or other environmental projects.  
Payment for IT related product and services
Through the click of a button, you can directly make a payment for many IT related services and products. Examples of IT related products and services that can be purchased using cryptocurrency are: VPNs, antivirus, laptops, video games. Sites such as Overstock stock these items and accept Bitcoin, Ethereum, Litecoin, and other cryptocurrencies.
Conclusion
Cryptocurrency use and popularity are on the rise. More and more businesses are accepting bitcoin and other altcoins as payment methods, giving us even more ways and places to spend our cryptocurrencies.
This website is only provided for your general information and is not intended to be relied upon by you in making any investment decisions. You should always combine multiple sources of information and analysis before making an investment and seek independent expert financial advice.
Where we list or describe different products and services, we try to give you the information you need to help you compare them and choose the right product or service for you. We may also have tips and more information to help you compare providers.
Some providers pay us for advertisements or promotions on our website or in emails we may send you. Any commercial agreement we have in place with a provider does not affect how we describe them or their products and services. Sponsored companies are clearly labelled.