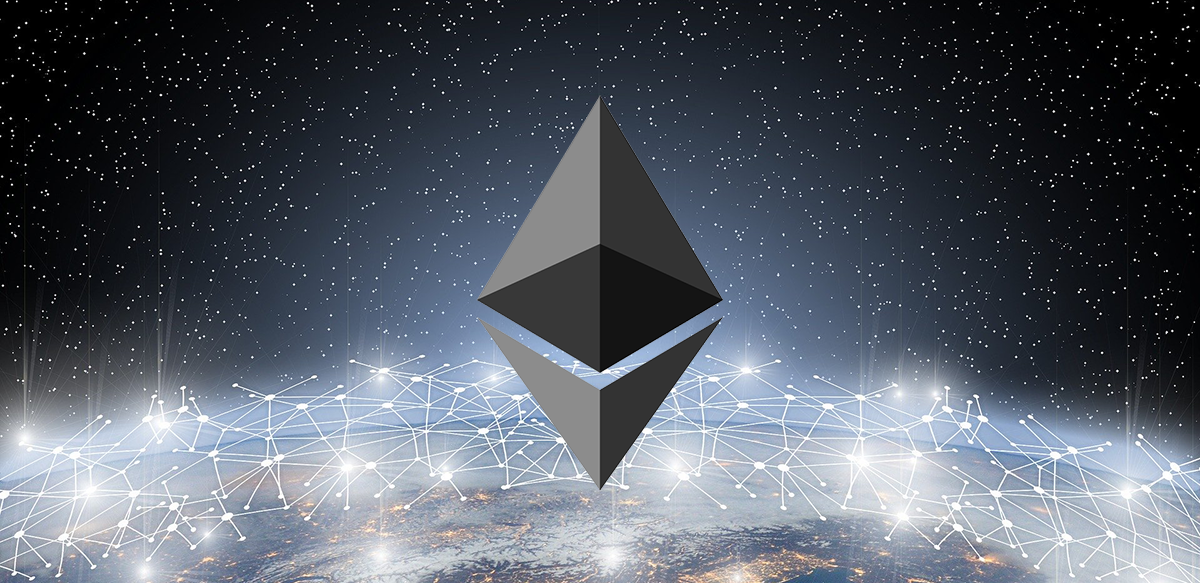 Ethereum, the open-source public blockchain that allows for the use of smart contracts and decentralized applications (dApps) has various dApps you can use right now, bolstering ether's use cases.
Among them there are some that'll help you save your money and even accumulate more just for hodling, and others that'll let you buy virtual land or play games with non-fungible tokens.
What is a DApp?
DApps connect users and providers directly - no requirement for a middleman to function like apps such as Uber - through a large network of decentralized computing resources. Therefore, unlike managed apps, there's no central point of failure, making them more reliable.
The Ethereum White Paper identifies three types of dApp:
Financial applications providing users with ways of managing and entering into contracts using their money
Semi-financial applications such as self-enforcing bounties for solutions to computational problems
Non-financial applications such as online voting, gaming, etc.
How To Use Decentralized Applications
To use a decentralized application you'll need access to what's being called the "Web 3.0." Nowadays you can pretty much access it with any web browser, as long as you have an Ethereum wallet interface extension installed. Metamask, which is already available on mobile, is one of the most popular ones.
There are also browsers that come with a built-in cryptocurrency wallet. Opera and the Brave browser, for example, come with built-in crypto wallets support the Ethereum blockchain.
Popular multi-cryptocurrency wallets like Coinbase Wallet and the Trust Wallet also come with a built-in decentralized application browser that'll allow you to access the mentioned dApps and many others.
Decentralized Finance
Financial applications are developing fast and are giving rise to a new breed of dApp branded together as decentralized finance - or DeFi - providing decentralized architecture for the development of financial instruments outside the control of governments, central banks and corporations.
Crypto exchange OKEx recently wrote on its Medium blog page:
"With its enormous potential and ambitious growth of related projects over the past few months, it is believed that DeFi could undoubtedly be disruptive to the traditional financial institutions, just a matter of time."
Thus, for the purposes of this outline of Ethereum dApps, we'll divide the products currently on offer into just two broad categories: DeFi and Non-Financial, the latter of which will include gaming, social, media and development dApps.
DeFi DApps
MakerDAO
The MakerDAO dApp is a core component of the Dai Stablecoin System, which creates Dai in exchange for collateral which is held in escrow until the borrowed Dai is returned. The dApp uses Vault smart contracts to enable users to leverage their assets to generate Dai on the Maker Platform, which can then be used as payment for goods and services or held as savings.
With the introduction of Multi-Collateral Dai, MakerDAO's Oasis platform also started letting users save the stablecoin to earn interest, while also letting them trade it for ERC-20 tokens.
Compound
This dApp enables crypto lending to earn interest, or borrowing without the need for know your customer (KYC) protocols and other time-consuming red tape. The Compound protocol currently has cryptoassets worth $161 million over seven markets, including ether, Dai and USDC.
At the time of writing, using the Compound dApp users can earn an APR of up to 6% on funds they supply. The APR for burrowing can be as high as 11%.
Nexo
Using the Nexo decentralized application users can get instant loans backed by their cryptocurrency holdings. Nexo claims to be a licensed and regulated financial institution that has a $100 million insurance on custodial assets for its users.
The decentralized application's website notes users can also earn interest on their stablecoin holdings, with support for bitcoin, ether, and XRP coming soon.
OmiseGo
OmiseGo says it is banking the unbanked by offering instant peer-to-peer transactions that facilitate financial services across geographies, asset classes and applications.
OmiseGo operates using the OMG network, a scaling solution for finance on the Ethereum blockchain.
Uniswap
Uniswap is essentially a decentralized cryptocurrency exchange that lets users earn interest on their holdings by providing it with liquidity and earning based on the trading fees collected.
PoolTogether
PoolTogether is a "prize-linked savings account." It lets users store their funds on it to act as a savings account, while giving them a chance to win a lottery that could bolster the amount they have saved. The lottery's prize is funded by the interest earned with the funds stored in it.
Those who store their funds using PoolTogether don't lose their money, as they participate in the lottery with the funds they saved. The funds are stored in a smart contract.
Non-Financial DApps
CryptoKitties
In this game, users collect and breed digital cats called Cryptokitties, each with its own unique genome that defines its appearance and traits. This was widely seen as the first viral Ethereum dApp, and is still active to this day.
At its peak CryptoKitties was so popular it accounted for around 11% of the traffic on the Ethereum network, and was responsible for a temporary clog on the it.
My Crypto Heroes
My Crypto Heroes is a multiplayer role-playing game where users play with historical-inspired heroes to go on quests to find rare items and battle against other players to earn rewards and fame, all backed by the ERC-721 token.
Play2Win
This gambling dApp features four main sections consisting of folk games, slots and casino games. Simply bet and play - if you win, a smart contract returns your winnings to the wallet from which the bet originated.
Cent
Cent is an income-generating social network that allows its users to share whatever is on their mind and be rewarded by others. High-quality content receives ETH tips, while low-quality content likely gets ignored.
OpenSea
OpenSea is a marketplace where users can buy and sell unique cryptocurrency collectibles like gaming items or virtual property. Transactions are conducted through a smart contract, and the marketplace is fairly active with an estimated 1,900 monthly active users.
Peepeth
Peepeth is a blockchain-powered social network that runs on the Ethereum blockchain. It works as a microblogging platform where each post is stored n  the blockchain.
Featured Image via Unsplash.
This website is only provided for your general information and is not intended to be relied upon by you in making any investment decisions. You should always combine multiple sources of information and analysis before making an investment and seek independent expert financial advice.
Where we list or describe different products and services, we try to give you the information you need to help you compare them and choose the right product or service for you. We may also have tips and more information to help you compare providers.
Some providers pay us for advertisements or promotions on our website or in emails we may send you. Any commercial agreement we have in place with a provider does not affect how we describe them or their products and services. Sponsored companies are clearly labelled.